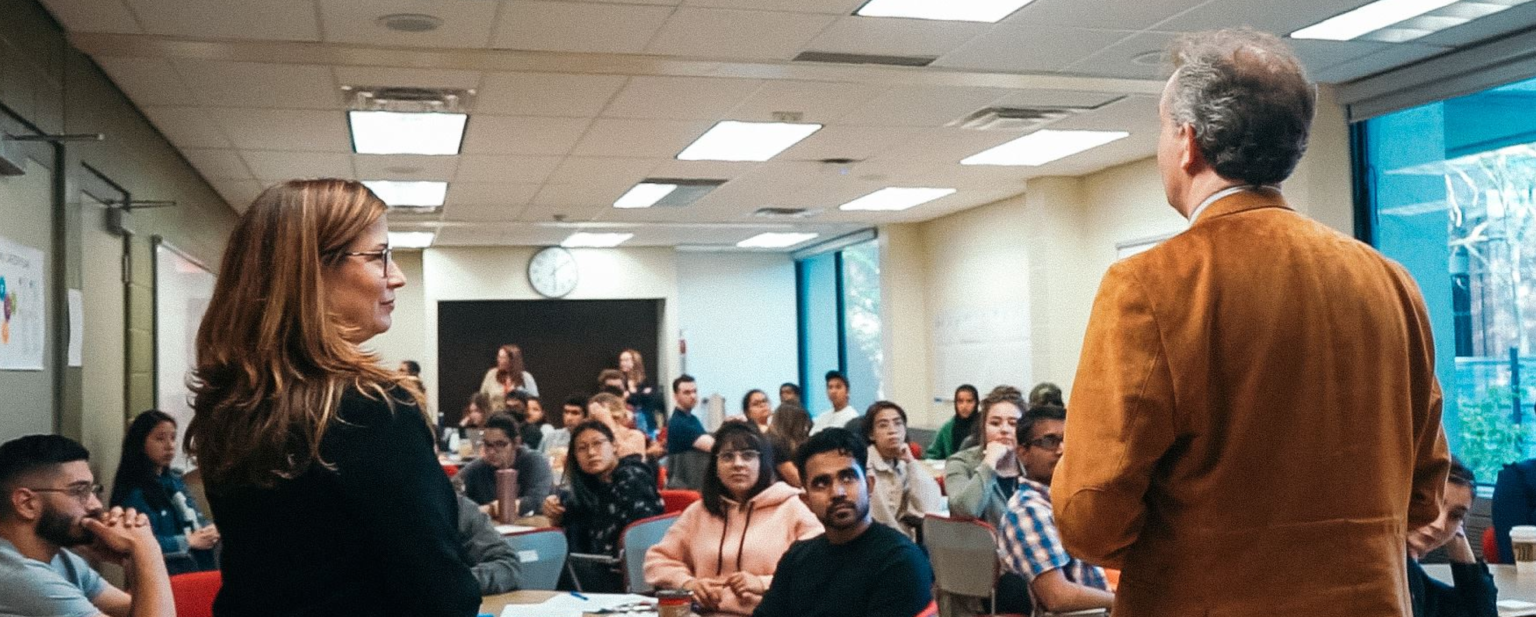 Home » Category Listing »
York U's interdisciplinary capstone team receives award for innovative teaching
The D2L Innovation Award honours the leadership team for its innovative approach to promoting student-centred teaching and learning in post-secondary education
York University's Cross Campus Capstone Course (C4) program, which bridges the gap between classroom education and hands-on problem solving through interdisciplinary experiential education, has won a major award for innovation in teaching. This is one of several awards the unique program has won in the three years since its launch.

The Society for Teaching and Learning in Higher Education (STLHE), in partnership with D2L, has announced C4's interdisciplinary team as a recipient of the 2023 D2L Innovation Award for its innovative approach to promoting student-centered teaching and learning in post-secondary education.
"We created this program to provide upper-year undergraduate and graduate students with an opportunity to work collaboratively on real world challenges with social impact," says dance Professor Danielle Robinson, who co-founded and co-leads C4 with engineering Professor Franz Newland.
Along with Robinson and Newland, other members of the winning team, Rachelle Campigotto, Dana Craig, Danielle Dobney, Andrea Kalmin, Alice Kim and Natasha May will be honored during the Annual STLHE Conference in Charlottetown, June 13 to 15.
"The innovation demonstrated by these exceptional teams is inspirational to all of those invested in teaching and learning in higher education. We are immensely proud and grateful of the recipients' contributions to learning and scholarship in Canada," says STLHE Chair Elana Cooperberg in a press release that noted the recipients are at the forefront of innovation both within their institutions and higher education more broadly.