Home » Category Listing »
Grand finale: high-school student ensembles to showcase musical talent honed at York U summer camp
Budding musicians who had a weeklong, rare opportunity to learn under the tutelage of award-winning faculty members will perform with peers at a celebratory event
TORONTO, July 27, 2023 — Several high school students from across the GTA and beyond are undergoing a music intensive this week, learning from Juno-winning artists and other accomplished musicians in York University's School of the Arts, Media, Performance and Design (AMPD). The young musicians will perform in ensembles during a celebratory event concluding the music camp, tomorrow, July 28, from 4:45-6:15p.m at the Sandra Faire and Ivan Fecan Theatre.
"I don't do as much theory and as detailed as here, and I like how the professors take the time to explain minor details on the side, just so that you can understand the idea as a whole; it really helps to break it down," says Gabrielle Amon a participant at the Nick Nurse Foundation (NNF) Summer Jazz & Groove Lab, who does not attend a music school. "It's going to take programs like these to dive deeper than you can in a music class in the school setting because here it is more like learn and absorb as much as you can."
The Woodbridge resident who starts Grade 12 this year says it's worth the early rising and spending most of the day in a class, as opposed to the usually laidback summer-break routine. "I feel my routine changing has showed to me that I truly value this program and it is worth it."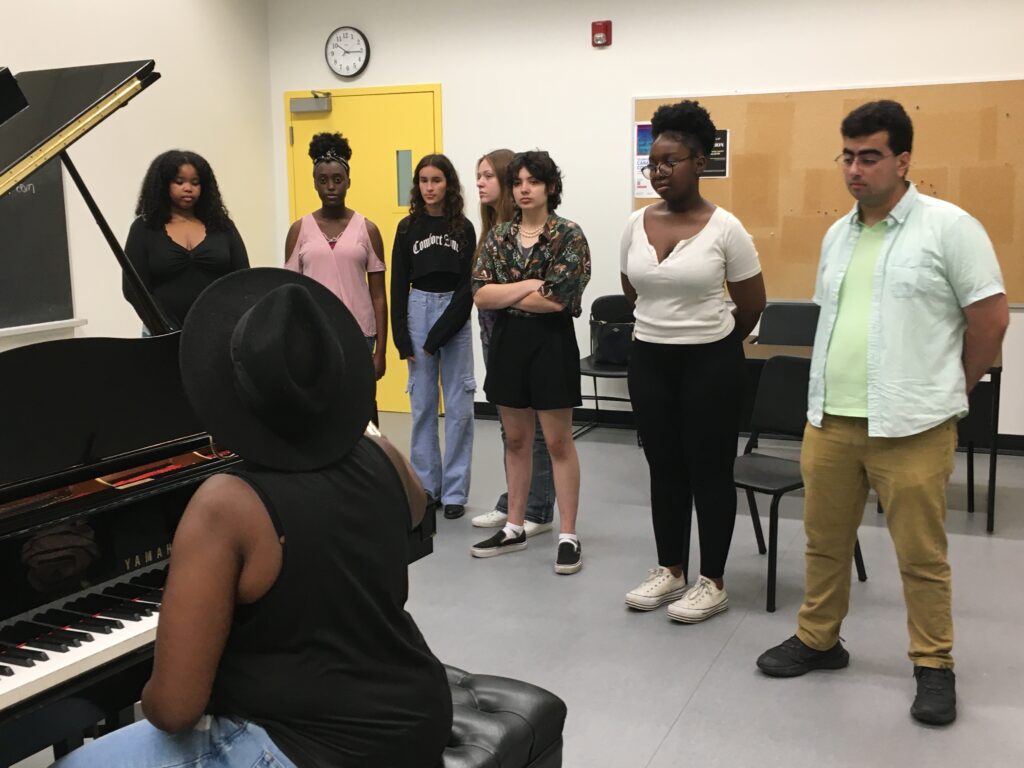 Amon is among the 50 students converging from Toronto, Vaughan, Etobicoke, Mississauga, Brampton, Barrie, and the Durham region — and even a student from Alberta and another from Israel — for spending their summer break to explore a range of musical styles including jazz, R&B, Gospel, Hip-Hop and the blending of musical traditions from around the world.
"It's been so wonderful to see the excitement and enthusiasm on the faces of the students as they learn from our renowned faculty here at York. The aim of our program is to create a warm, friendly and inclusive environment for high school students to study a wide range of musical styles, develop their skills and cultivate their passion for music," says Professor Noam Lemish, who co-founded the lab as a unique online camp in the middle of the COVID-19 pandemic, with Professor Mike Cadó. "The lab provides a vibrant environment for young people to grow and discover. Hopefully, it will inspire the next generation to create in the pursuit of an inclusive and innovative future."
The lab was recently renamed following a $40,000 donation from Nick Nurse, co-founder of NNF and head coach for the Philadelphia 76ers of the NBA. A portion of the donation will fund participation bursaries for Black, Indigenous, persons of colour as well as young women, aside from certain programming costs.