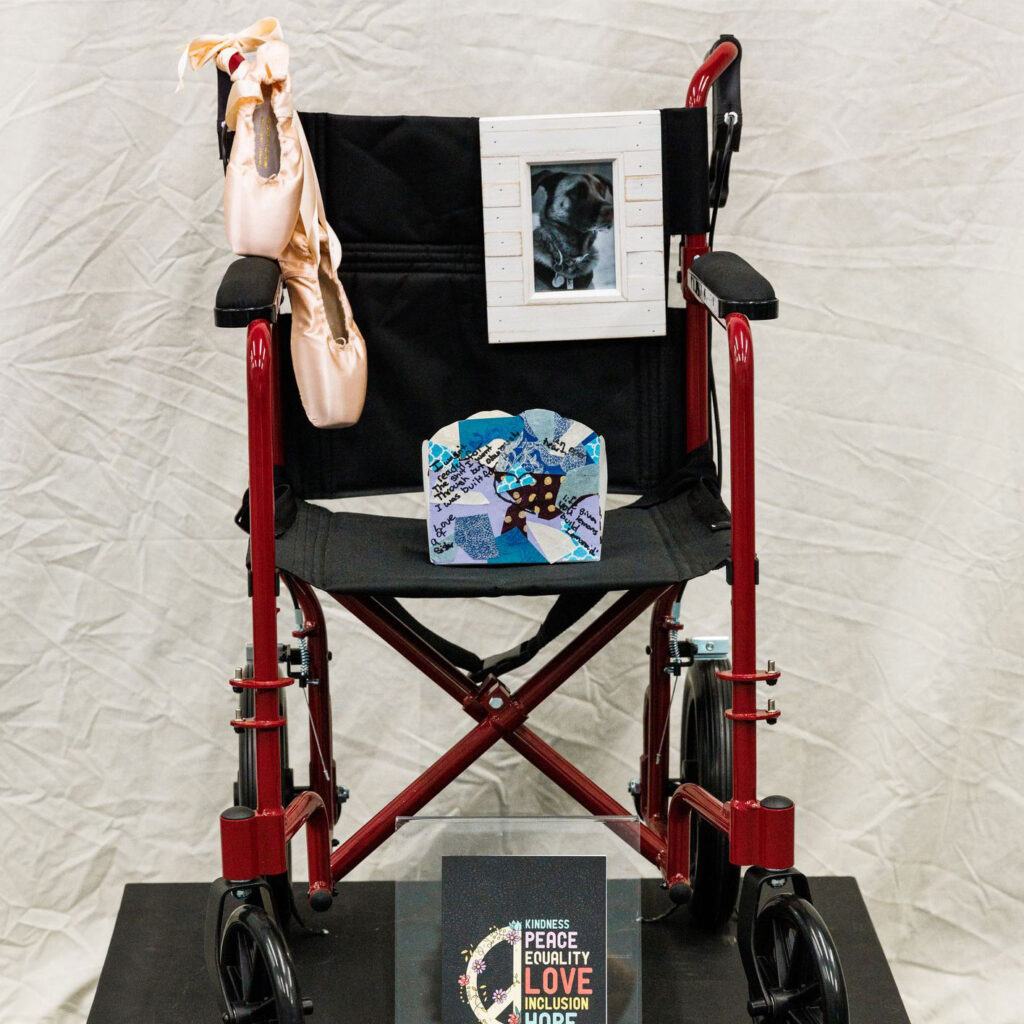 Home » Category Listing »
New exhibit explores stories of loss, tragedy in long-term care homes
Covid in the House of Old Presents "Stories for a Revolution" by Associate Professor Megan J. Davies at York University on September 14
TORONTO, Sept. 11, 2023 – Giving voice to the tales of devastating loss, tragedy, hopes and aspirations, COVID in the House of Old (CIHO) by York University Professor and historian Megan Davies will exhibit at four new GTA locations this fall.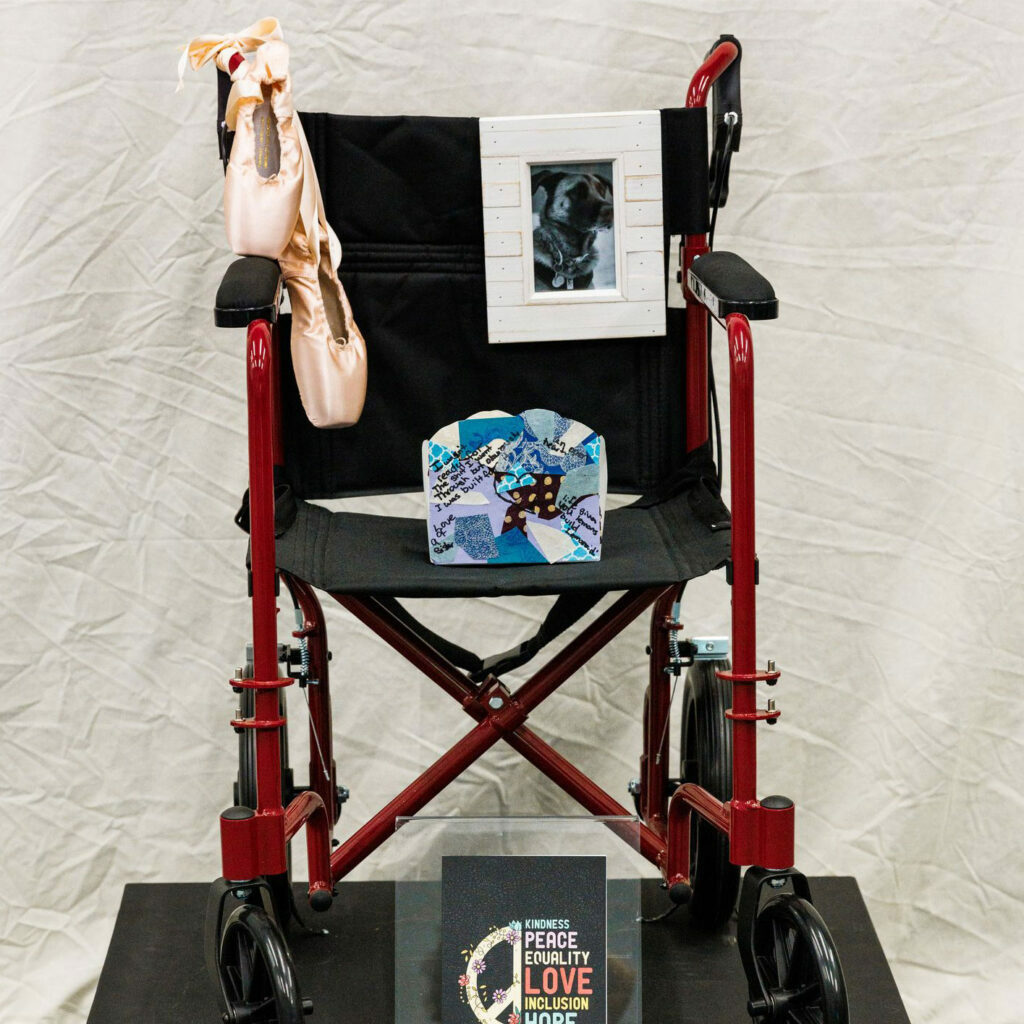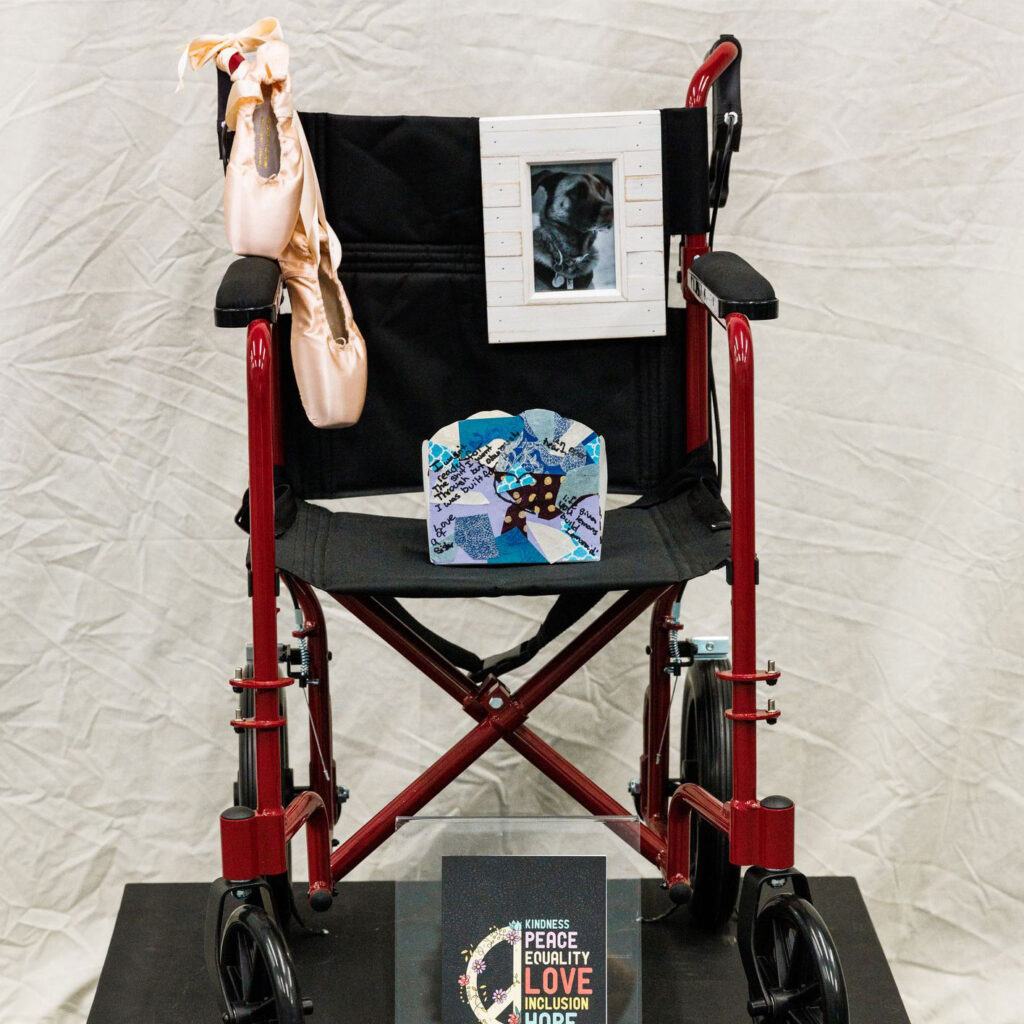 The travelling, national exhibit will start at York University on Thursday, Sept. 14 with a presentation, Stories for a Revolution, by Davies' of her latest work, including two new chairs – Kayley's Chair and the Rainbow Chair. It is a commemoration of the COVID-19 pandemic through CIHO, an exhibit about the impacts of the pandemic on Canadian residential care homes.
Kayley's Chair tells the story of a young woman who lived in two Saskatchewan care homes as a teenager and young adult before moving to her own house in 2019, while the Rainbow Chair, created with the help of the Senior Pride Network, highlights the stories of queer elders in long-term care during the pandemic.
Davies, of the Faculty of Liberal Arts and Professional Studies, created the exhibit with the help of families, staff, and residents and their stories are represented through the wooden storytelling chairs that sit at the heart of the exhibit. The chairs feature powerful audio stories of frustration, outrage, care, love, and grief that trace the fault lines that COVID-19 revealed in this country's eldercare system.
As one of the first public commemorations of the pandemic, CIHO brings stories from a national humanitarian crisis to Canadians and asks them to take action. CIHO remembers the thousands of Canadian care home residents and workers who died of COVID-19 or suffered extended periods of stress and isolation. Some 7,609 seniors in Canadian care homes died of COVID in the first seven months of the pandemic. The chairs in this exhibit represent some of the stories told by their daughters, sons, grandchildren and more.
Visitors can share their own stories about COVID-19 in residential facilities and their thoughts about the future of eldercare at the exhibit's Story Space. Story contributions will be uploaded to the project website and preserved in Montreal's Archives Passe-Mémoire, creating a permanent national collection of these thoughts, feelings, and memories.
York University graduate and undergraduate students have been integral to creating and sustaining the exhibit and Story Space.
Davies, of York's Faculty of Liberal Arts and Professional Studies, will present on Sept. 14, from 3 to 4 p.m., in the 7th floor lounge of the Kaneff Tower on York's Keele Campus.
Davies, exhibit curator, will be in Toronto and available for interviews.
Additional exhibit dates for COVID in the House of Old:
Thursday, Sept. 28 to Saturday, Sept. 30: Buddies in Bad Times Cabaret, 12 Alexander St, Toronto. Exhibit hours: Sept. 28, 2 p.m. to 8:30 p.m.; Sept. 29 to 30, 2 p.m. to 7 p.m.
Tuesday, Oct. 3 to Tuesday, Oct. 10: Christie Gardens Apartments & Care, 600 Melita Cres, Toronto. Exhibit hours: 10 a.m. to 7 p.m. Story Space hours: Oct. 3 to 9, 11 a.m. to 4 p.m.
Wednesday, Oct. 12 to Wednesday, Oct. 18: Active Adult Centre, 377 Burnhamthorpe Rd. E., Suite 116, Mississauga
Friday, Oct. 27 to Monday, Oct. 30: Castleview Wychwood Towers, 351 Christie St., Toronto, ON
-30-
York University is a modern, multi-campus, urban university located in Toronto, Ontario. Backed by a diverse group of students, faculty, staff, alumni and partners, we bring a uniquely global perspective to help solve societal challenges, drive positive change and prepare our students for success. York's fully bilingual Glendon Campus is home to Southern Ontario's Centre of Excellence for French Language and Bilingual Postsecondary Education. York's campuses in Costa Rica and India offer students exceptional transnational learning opportunities and innovative programs. Together, we can make things right for our communities, our planet, and our future.
Media Contact:
Sandra McLean, York University Media Relations, 416-272-6317, sandramc@yorku.ca
Hannah Maitland, COVID in the House of Old communications, coordinator covidinthehouseofold@gmail.com