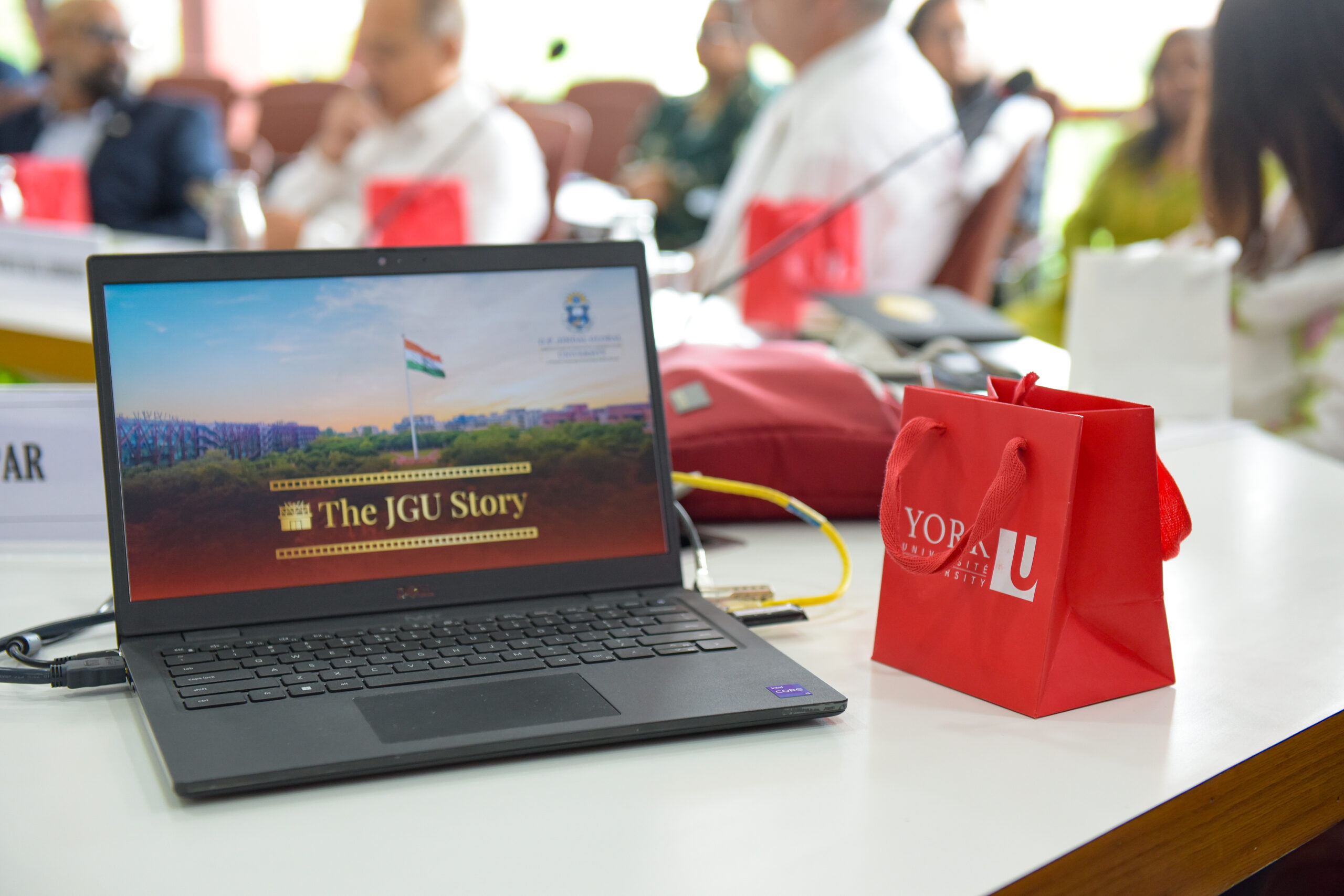 Home » Category Listing »
York U, O.P. Jindal Global University sign mutual exchange agreement, opening doors wider for an enriched international student experience in India and Canada
York University has signed a Memorandum of Understanding (MOU) with India's O.P. Jindal Global University (JGU) that creates new exchange programs designed to mutually enrich the student experience. Both universities share a commitment to progressive values underpinned by academic excellence. Signed recently in Sonipat, Haryana, the MOU ensures students, researchers, and faculty members benefit from both universities' strengths and immersion in an innovative, international educational experience.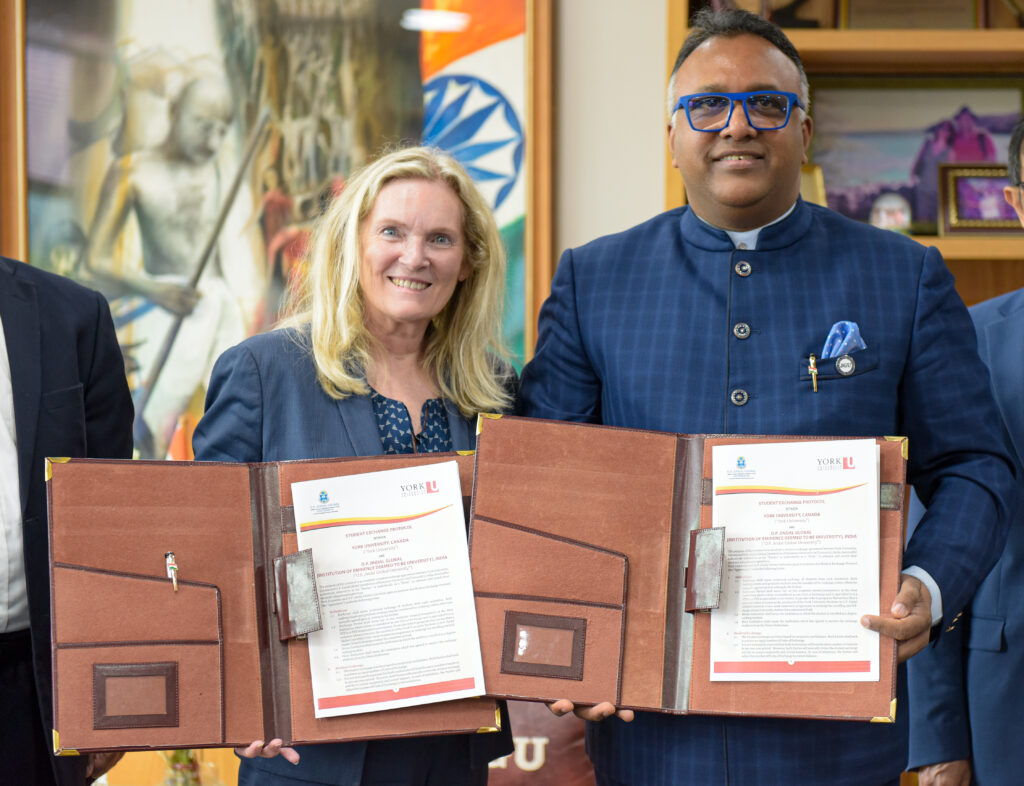 "As the world recovers from a global pandemic, progressive universities like York and JGU have an opportunity to play a greater role in facilitating global engagement to address incredibly complex challenges," said Rhonda Lenton, president and vice-chancellor of York University, upon signing the MOU.
JGU's Vice-Chancellor Professor C. Raj Kumar added, "The collaboration with Canada's higher-education leader York University, is an important milestone in our institutional journey. In this partnership, we aim to further progress with student and faculty exchange programs, short-term study abroad programs, dual degree programs, and also focus on collaborative research projects."
Lenton also highlighted that as part of the MOU, York is developing specific initiatives to strengthen ties with JGU, a longstanding strategic partner in India that started with a collaboration between the two universities' law schools. "York is proud to invest in several critical initiatives that will strengthen our ties to India and create mutually beneficial opportunities for our talented students and researchers, including an India Immersion Program with JGU to help Canadian students understand India, its growth story and the nation's growing impact on the world."
York's Faculty of Environmental and Urban Change, Liberal Arts and Professional Studies, and Science deans were present at the signing of the MOU, having accompanied Lenton on the India mission along with an associate dean from the Lassonde School of Engineering.
The deans engaged in discussions with their counterparts at JGU to explore opportunities for two-way student exchange programs and research partnerships, and to firm up institutional collaborations.
Kumar added, "As India's leading private university, this relationship will not only boost the association between our universities but also strengthen the long-term educational relationship between India and Canada."