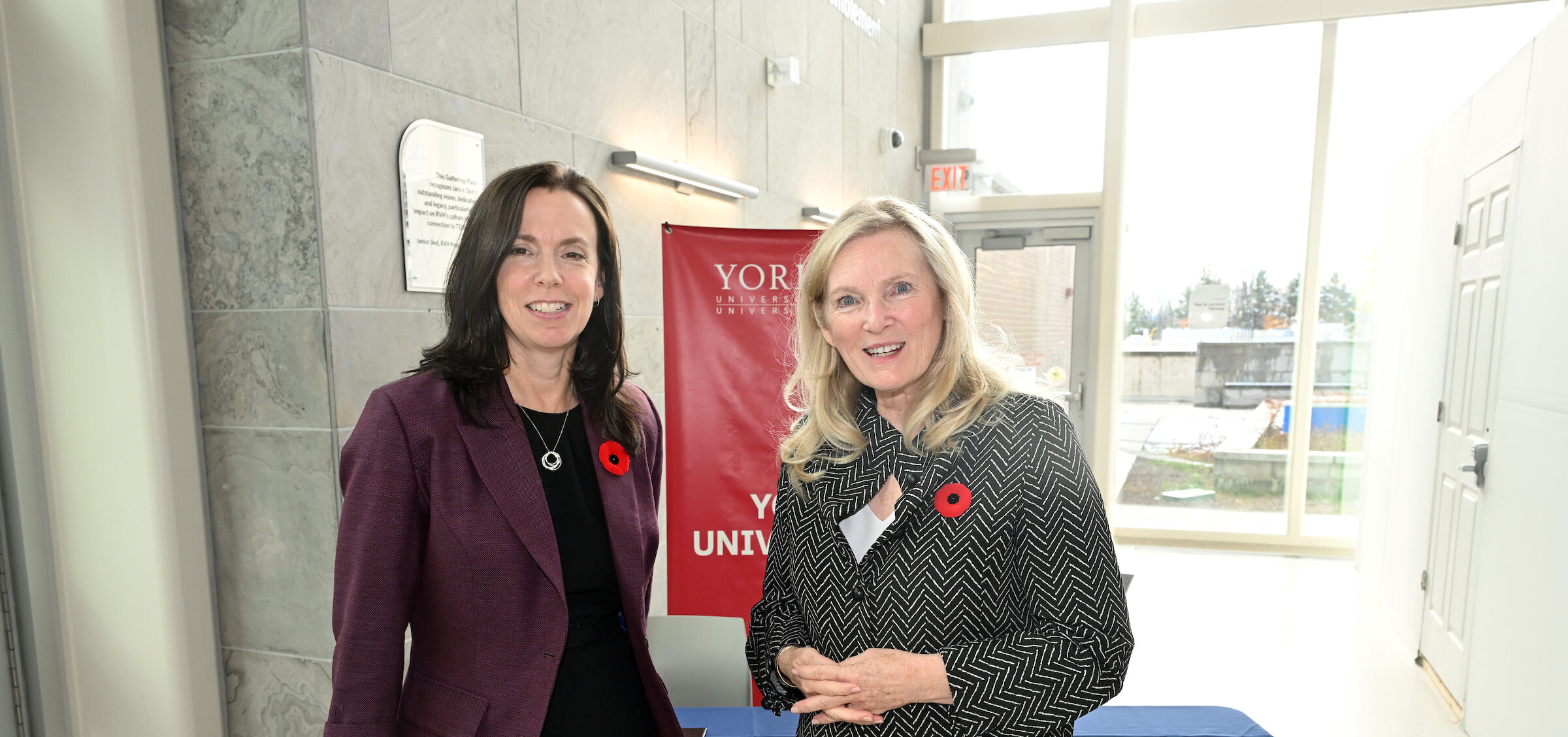 Home » Category Listing »
York U and Royal Victoria Regional Health Centre sign MOU to create positive change in Barrie and beyond
Universities are playing an increasingly critical role in bringing researchers, policymakers, and practitioners together with staff, faculty, and students to foster the discovery, application, and translation of new knowledge to create stronger and healthier communities.
Earlier this week, York's president and vice-chancellor, Rhonda Lenton, joined Royal Victoria Regional Health Centre's (RVH) CEO, Gail Hunt, and Research Director Dr. Jesse McLean, to celebrate a shared commitment to advance medical education and health research through a Memorandum of Understanding (MOU) that will deepen the ongoing partnership between the University and RVH.
Health care is at the forefront of numerous complex societal challenges the next generation of changemakers must be prepared to address and is one of York University's fastest-growing areas of study, research, and community engagement. "By leveraging our combined expertise and pooling our strengths in research and education," says Lenton, "I am certain that we can improve health outcomes and make important contributions toward high-quality, sustainable, inclusive, and accessible health care for the communities we serve."
Longstanding clinical-academic affiliates, York and RVH already have a deep history of working together to exchange resources and knowledge. In 2023 alone, RVH has provided clinical placements for 70 York students, while 32 York nursing students (from the York/Georgian College partnership) are finding employment and education in RVH's Clinical Extern program.
"At RVH, we ask questions to promote new learnings, ideas, research and discovery," says Hunt. "We challenge and push past what has always been done so we can offer better care for our patients, their families, our community, and region. This partnership opens the door for us to 'imagine the possibilities' as York University's faculty and TEAM RVH grow in their own knowledge and skills through a variety of opportunities."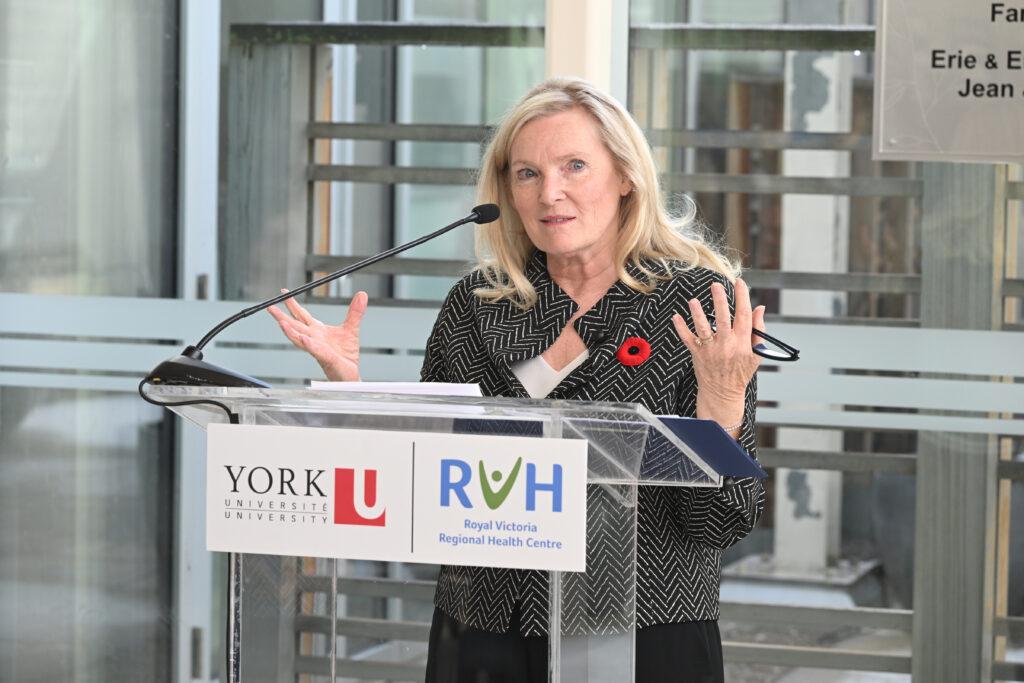 Signed at a ceremony at the Barrie, Ontario hospital, the MOU builds on this rich partnership to support the continuation of clinical placements and real-world experiential education opportunities for York students, as well as increase collaborative research development in areas including mental health, informatics; epidemiology, disease etiology, aging, maternal and child health, health-care policy, nursing, and rehabilitative sciences, along with new health technologies, such as digital health and artificial intelligence.
The agreement also includes academic recognition for RVH staff and continuing education for RVH health-care professionals so they can continue to adapt and innovate as new technologies and advances emerge.
As home to one of Canada's largest nursing and nurse practitioner programs; as well as world-class programs in psychology, kinesiology and health sciences, global health, health studies, health policy and management, health informatics, critical disability studies, and neuroscience; and, with plans for a proposed School of Medicine aiming to tackle the growing need for health-care professionals, York University has developed a longstanding reputation as a leader in health programming and research.
York and RVH are currently setting up additional student placements for the upcoming year.