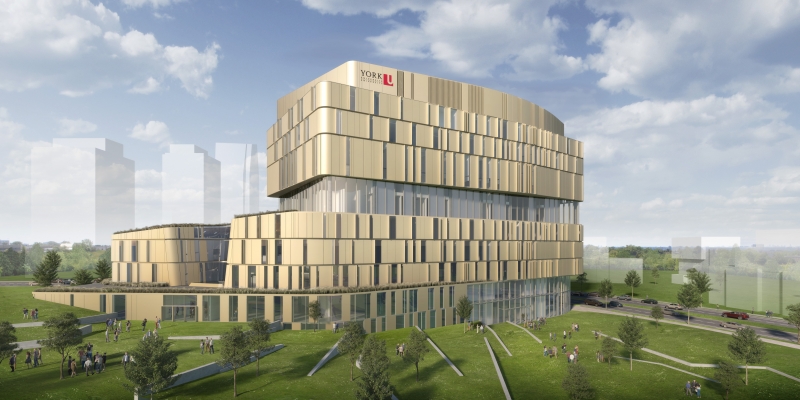 Rely on Printing Services to Process and Analyze Your Course Evaluations and Surveys.
Completing the brief evaluation survey is simple and is an alternative to the paper form processed through Printing Services. At this time not all courses can be evaluated on-line. Some will be evaluated through the use of paper forms during class time.
Course Evaluations Cover Sheet and OMR Form

During the period where course evaluations are open, go to the URL below and click on the links for your courses. Students will also get announcements on my.yorku.ca to remind them to evaluate your courses.

http://courseevaluations.yorku.ca/
Purchasing Course Evaluation Forms

OMR course evaluation forms can accommodate up to 75 questions with options 1 to 5, NO (no opinion), and DNA (does not apply).
OMR forms can be purchased from Printing Services at 159 Central Square for:
$100.00 per 500 sheets if scanned by Printing Services
A budget number is required and you will need to fill out a Test and Course Evaluation Order Form.
Complete and return to Printing Services 159 Central Square during regular business hours.
Processing Forms
Standard turnaround time for processing OMR forms running our standard statistical analysis against the data is 8-10 weeks (however, test scoring takes priority). Scanned data can be provided in a flat file format to enable the user to do more sophisticated analysis. Please note: Clients can request electronic "raw" data or PDF report sent to a York email account. Original course evaluation sheets MUST be picked up within 30 days of notification of results.
Submitting forms not purchased from Printing Services will be subject to the following charge:
$15.00/100 sheets scanned by Printing Services staff
A budget number will be required on the Course Evaluation Cover sheet.
Please complete and return the completed OMR forms to Printing Services at 163A Central Square during regular business hours.
Picking Up Results
Original test scoring sheets must be picked up within 30 days of processing or these scantron sheets will be disposed of by Printing Services. Results can only be picked up by the persons named on this form. Photo ID must be presented when picking up results.
Do's
Use HB pencil only
Make a dark, wide, horizontal mark to identify selection
Erase completely and cleanly, if needed
Code student numbers accurately
Complete the name, subject, date and student number information in the top left corner of the form
Don'ts
Use ink - the machine cannot read ink marks
Fold, twist or bend the form in anyway. Disfiguring the form causes issues when being fed into the machine.
Use whiteout. This causes forms to stick to each other and to the feeder.
Staple or paper clip the form
Use marks other than a horizontal bar to identify your choice. The machine may not read 'X' or circled responses.