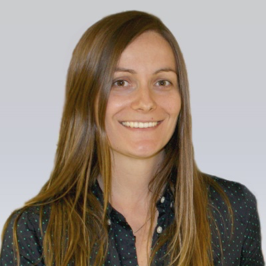 Tihana Mirkovic
Assistant Professor, Teaching Stream
Email
Contact
Office Location
358 CB
Phone Number
416 736 2100 ext. 77009
Teaching Interests
CHEM 1000, 1001, 2011, 3000, 3001
My research within chemical education draws on my experience as a physical chemist, where my interdisciplinary research encompassed the development of nanomaterials and studies of photophysical and dynamical aspects of nanoscale systems. I realized that firstly, as a researcher, I was only as good as my ability to communicate my experimental results, and secondly, as a potential employee, I was limited by my ability not only to express what my transferrable skills were, but to be able to show them.
Motivated by those two ideas, my research within chemical education focuses on the development of theme-based frameworks integrating interdisciplinary projects and experiential learning activities into the chemistry curriculum, aiming at synergistically enhancing students' technical and professional skills and preparing them for careers in research or industry.
In CHEM 3000, Experimental Chemistry I, I have created a hands-on skills-building module with multi-session on-line training in data analysis and data visualization using Tableau. Being able to analyze and present data from different perspectives, by recognizing patterns and trends more effectively, is a leading requirement in today's problem solving critical for innovation and growth. Students develop their data visualization skills by building interactive dashboards and data stories on current topics, such as global CO2 emission, and COVID-19 cases in the GTA. Students further grow their data visualization portfolio through an individual project which provides a platform for enhanced student learning, where they can increase their sense of independence, but also tailor their research projects by selecting data sets that are relevant to their future career goals.
I have integrated problem-based and discovery-based learning in the structured theme-focused group project in CHEM 3001, Experimental Chemistry II, where students work together on researching different aspects of renewable energy relevant in research, society or education. The project integrates a reflective component where students purposefully define their SMART goals for the project within the framework of the desired professional and commercial skills that they wish to advance – such as market research, interviewing, surveying etc. Within the context of the project, students are introduced to team performance tools, which helps them model the delivery of their project like those in a professional setting. The ultimate goal of the project is to get students to network with researchers at the university, or professionals in industry and education as they uncover answers related to their proposed projects.
Sub-Discipline