Please note!
This alert only applies to UIT supported workstations.
The following will NOT receive notifications:
Macs
Windows XP / Vista
Workgroup / non domain-joined Windows workstations
Clients will see a notification starting 14 days before expiry:
After clicking OK, clients will be taken to http://mms.yorku.ca (Manage My Services). Once there, please follow the instructions below:
Check the box that states "Click this box before logging in to change your Passport York password".
Type current username and password.
Click on Login and follow prompts.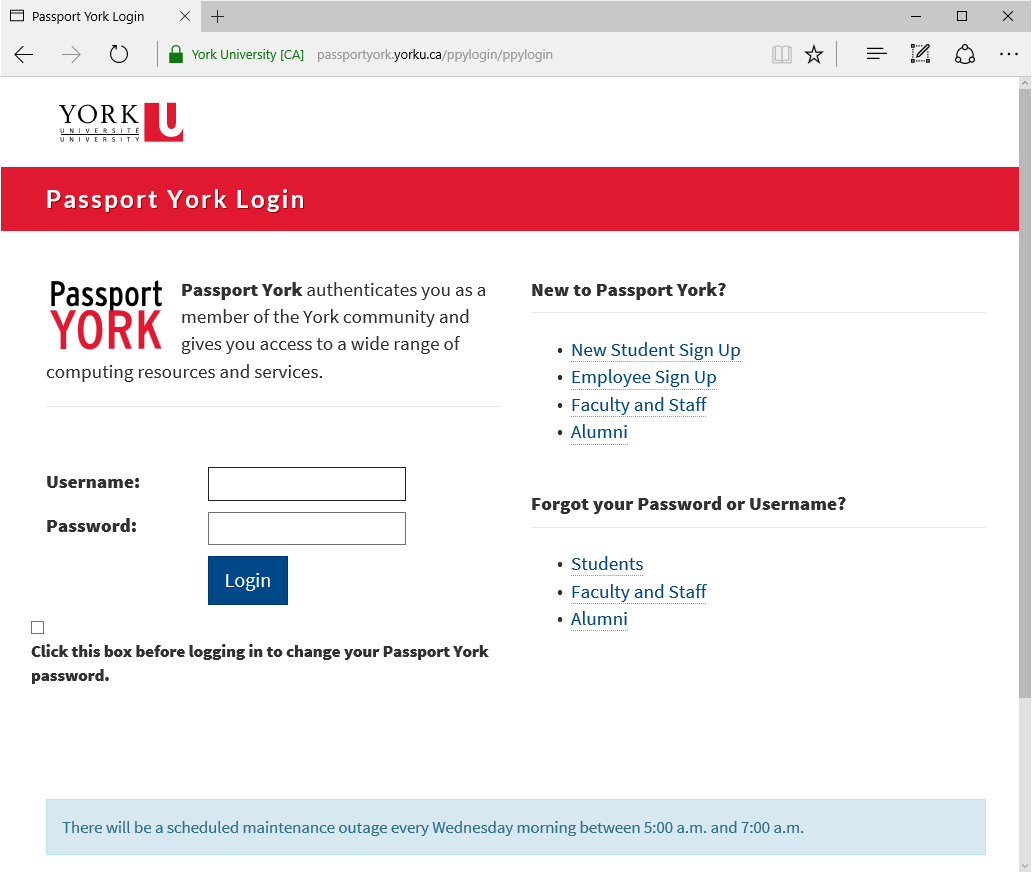 NOTE: If clients do not reset their workstation (PPY) password before the expiry date, they will not be able to log in to their workstation and need to use: