Faculty meet-ups are collegial gatherings organized around a particular career pathway, circumstance or goal. At a meet-up, colleagues will sit together and to share relevant experiences and any tips, tricks, or lessons learned. The hope is that attendees will leave with additional knowledge, possible models, and new connections with colleagues across disciplines and ranks.
Want to learn more about faculty meet-ups? >READ OUR YFILE STORY HERE
Upcoming Meet-ups
October 18 - Teaching Stream Meet-up: Reaching Associate and Full
Upcoming - For Administrators and Admin-curious (details coming soon)
Upcoming - Associate Professors Meet-up (details coming soon)
Past Meet-ups
February 22 - Full Pathways: Faculty Meet-up for Associate Professors
March 14 - Thriving in the Teaching Stream: Faculty Meet-up
April 11 - Women in Academia: Faculty Meet-up
July 12 - New Canadian Faculty Meet-up
August 22 - NEW FACULTY ORIENTATION (see the full agenda)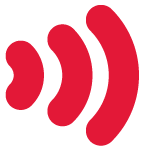 HAVE AN IDEA FOR A FUTURE MEET-UP?
If you have any suggestions for new faculty meet-ups or if you would like to share what types of meet-ups are important to you, please fill out our survey.