Meet a community of changemakers at York University
Meet YU is an opportunity to discover all that York University has to offer your student experience and get to know community members as they share an authentic view of their life on campus. Find your very own community at York University among various student engagement options and discover how you can also create positive change within and beyond the University.
Explore #MeetYU on social media to learn more about how partners across the institution are celebrating their students, faculty, staff, alumni, and their contributions to the York community.
Features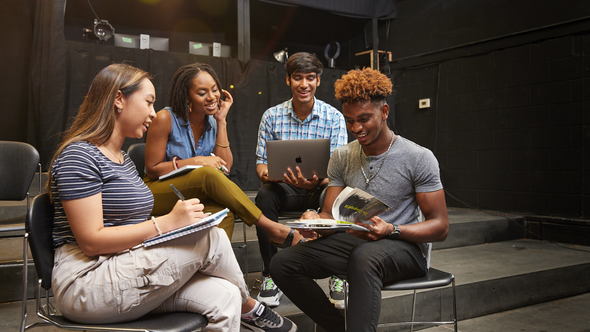 Find campus resources and involvement opportunities that match your interests, as well as document your involvement.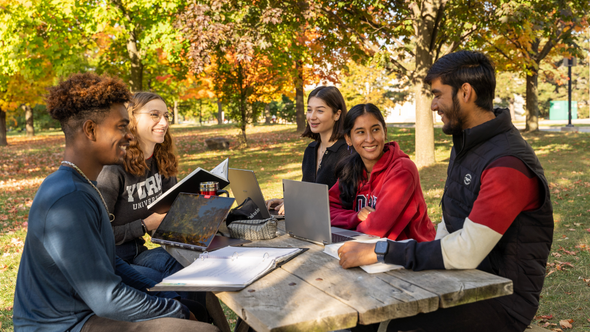 Resources and need-to-know information to support and guide you as you start a new term.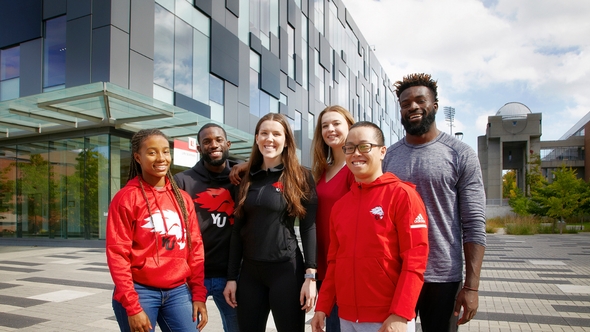 Join thousands of York students and community members virtually and in-person playing in one of the largest student-centered programs on campus!
Testimonials
York University is a conducive environment for growth and exploration for international students like me. It is a great place to incubate ideas especially if you make the most out of the research centers, organizations, faculty, and friends you meet along the way!
— Qjiel Mariano
Student, Global Health
As a staff and student community member at York University, I have been able to fulfill my passion for learning, growing, and seeing the good in situations and experiences.
— Kalpana Bilimoria
Staff and Student, Disaster & Emergency Management
By creating an inclusive learning community which respects diversity, and instills the feeling of belonging, I manage to involve students in the process of learning and sharing knowledge. In my classes, students and their uniqueness are at the core of the learning experience.
— Julio Fonseca
Faculty, Department of Languages, Literatures and Linguistics
I've had an amazing experience at York, faculty and students are so supportive and I love the events. There are so many opportunities to get involved and even though I'm away from home, I always feel connected.
— Simarpreet Kaur
BA (Honours) in Psychology and Criminology
An impactful aspect of my experience is the supportive community. From professors to my peers, everyone has lent a helping hand and offered guidance. This is important as an international student navigating a new country and academic system.
— Prushti Patel
BA (Honours) in Anthropology
As a 1st generation student, the support and resources I've received have guided me to succeed academically, physically, and mentally. I am grateful to call York my second home and the people in it my second family.
— Queenie Tang-Ly
BSc in Kinesiology and Health Science and Bachelor of Education
I'm a 1st year student and coming to York was the best decision for me. I've learned and experienced so many new things in short span of time, which I am really grateful for. I feel proud to be part of York University!
— Kiranpreet Kaur Shaglania
BA (Honours) in Psychology
York has excellent opportunities to develop academically, professionally, and socially. My on-campus job lets me help students and feel connected to the community. Overall, my experience at York has been amazing!
— Narmada Murugarajan
BA in Human Resources Management
Social Feed