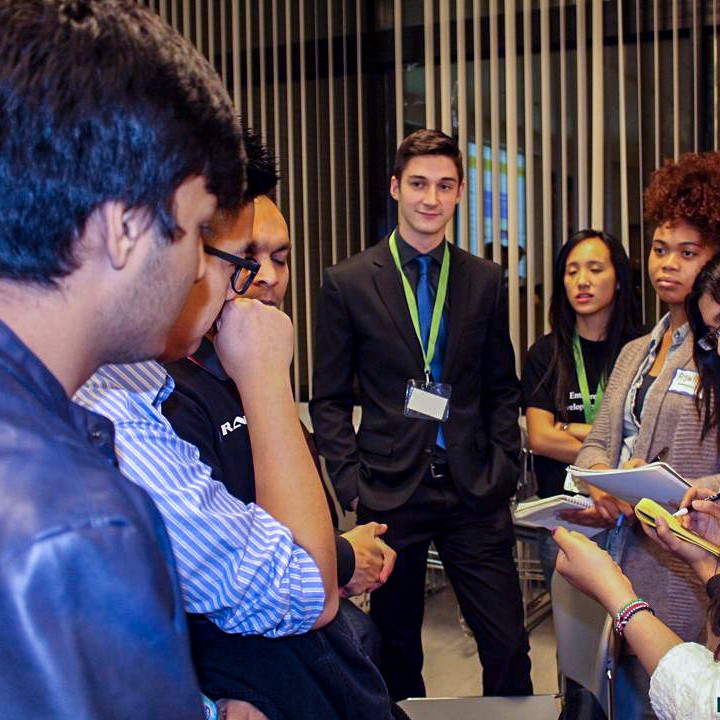 YU Connect
The Hub for all Co-Curricular Activity at York!
YU Connect is York University's online system for getting involved and tracking your out-of-classroom experience in a revolutionary way. It provides students with a directory to find clubs and match opportunities to their self-selected interests. YU Connect is also a platform for creating a record of a student's co-curricular involvement throughout their time at York.
Initially targeted and accessible to those who run and are members of York's 350+ Recognized Student Organizations as well as Student Community & Leadership Development's numerous peer groups, YU Connect provides a number of benefits:
For Students
Find campus resources and involvement opportunities that match your interests
Join organizations and sign-up to participate in events and programs
Document your involvement and learning outside of the classroom through a Co-Curricular Record
For Student Organization Leaders
Communicate with current and prospective members
Create organization specific pages that link and push to social media
One platform for student organization processes and membership management
YU Connect Terms
Interests
One aspect of YU Connect that sets it apart from other applications is the concept of interests. Individual Users and Organizations can tag interests that serve as a matching service. In addition, the user can rank their interests from most important to least important to filter what opportunities should take priority when appearing on the student's home page.
Categories
One of the tremendous things about student organizations at York University is the breadth and depth of the student experience that they define. To that end, organizations are allowed to select categories. These categories are searchable so users can identify appropriate affiliations.
Co-Curricular Record
Wondering what a Co-Curricular Record is? The Co-Curricular Record is a formatted listing of all of the co-curricular opportunities that you have participated in and the organizations that you have joined while at your institution. Note: We have been very clear that this is not a transcript and should not be confused as such. At York University, a transcript is a very specific record of academic achievements and is governed by the Senate.
Below are some common questions about the Co-Curricular Record on YU Connect. Read on to find out how to start documenting activity in your Co-Curricular Record and how it can help you in applying to graduate school and jobs!