York University has a long-standing commitment to access, inclusion, equity and diversity; it is a leader in creating a more equitable, diverse and inclusive community on all its campuses. The National Day for Truth and Reconciliation is an important day to remind us to pause and reflect on the intergenerational harm that the Residential School systems caused to Indigenous Peoples across the country. It is a time to reflect on the strength and resiliency of Indigenous peoples. Importantly, it is a time for recognizing our shared responsibilities for creating new and better relationships with Indigenous people.
This site provides details about the many ways the university is marking the day. Here we will amplify events and provide resources for the community to consider in taking time to learn and reflect.
We encourage all community members to take a minute of silence on September 30th to reflect on what steps they will take towards reconciliation.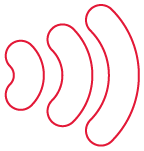 University Event
The University community is invited to Reflections on the National Day for Truth and Reconciliation, a virtual event where we will come together to pause, reflect and learn. This event will focus on reconciliation, which is critical to the University's ongoing relationship with the Indigenous community, and a variety of panelists from across the York community have been invited to speak about what reconciliation in action means to them. The event is on Thursday, September 30 from 11 a.m. – 1 p.m.
Resources

York Bookstore
We invite everyone to join the journey toward education and reconciliation by buying an orange shirt with a special design commissioned by an esteemed Indigenous artist. All profits will go to support the Orange Shirt Society and the Seneca College Indigenous Student Bursary Fund.
Stories