About: CIFAL York is part of UNITAR's global network of training centers for knowledge-sharing, training, and capacity-building for leaders, local authorities, and civil society. Established in 2020 as a partnership between UNITAR, York University and York Region, CIFAL York started its operation in June 2021 as the first CIFAL Centre in Canada.
Vision: CIFAL York envisions a more sustainable, inclusive, and equitable world, empowering communities to overcome global challenges, while integrating the UN Sustainable Development Goals for shaping a better future.
Mission: CIFAL York is dedicated to serve as a hub for knowledge exchange and capacity building among government officials, the private sector, academia, and civil society. CIFAL York works towards a global outreach and positive change through bridging gaps and facilitating a range of inspirational training and research opportunities.
CIFAL York Focusing Areas:
Disaster Risk, Emergency Management and Humanitarian Actions
Health, Development, Environment & Climate Change
Equity, Diversity & Inclusion
Entrepreneurship, Digital Technology, and Economic Development
Advancing UN Sustainable Development Goals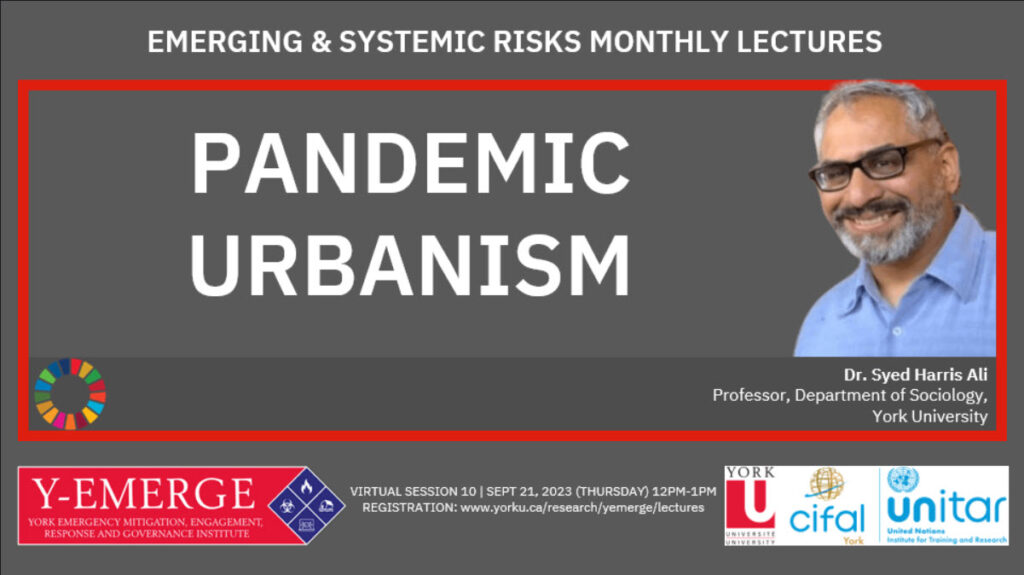 SESSION 7 FRIDAY SEPTEMBER 22, 12:00PM-1:00PM (EDT)
Speaker:
Dr. Harris Ali, Professor of Sociology, York University
Topic: Pandemic Urbanism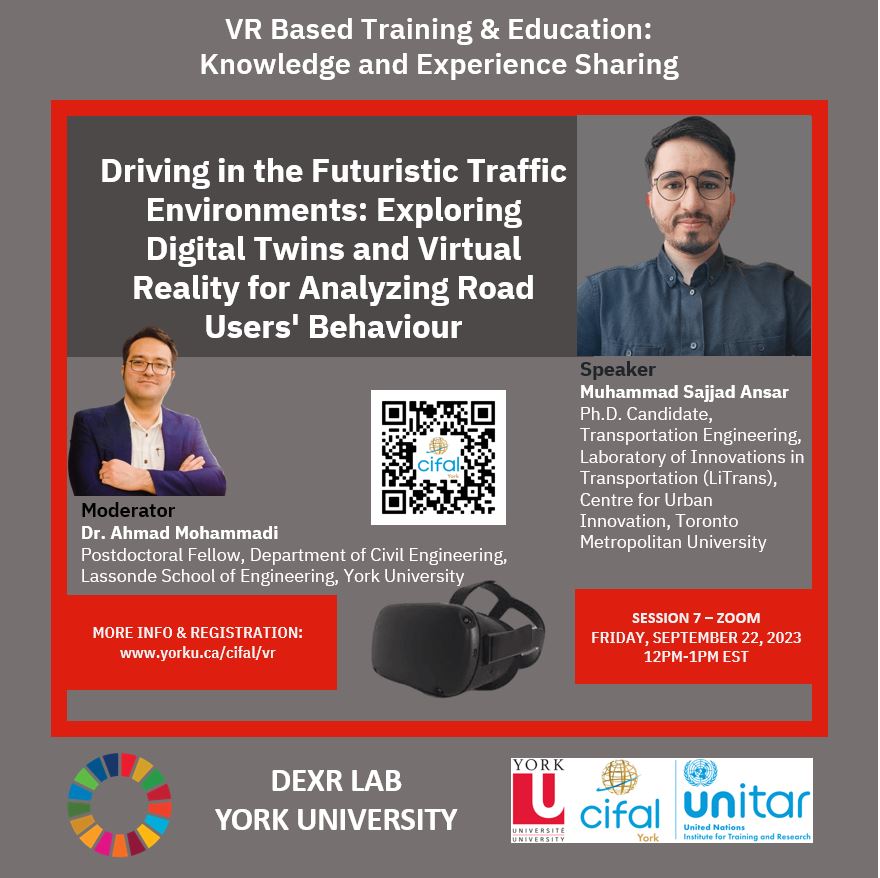 SESSION 7 FRIDAY SEPTEMBER 22, 12:00PM-1:00PM (EDT)
Speaker: Muhammad Sajjad Ansar, Ph.D. candidate, Transportation Engineering, Laboratory of Innovations in Transportation (LiTrans), Centre for Urban Innovation, Toronto Metropolitan University
Topic: Driving in the Futuristic Traffic Environments: Exploring Digital Twins and Virtual Reality for Analyzing Road Users' Behaviour and Biochemistry Classrooms
SESSION 1 Monday September 25 12:00PM-1:00PM (EDT)
Speakers: Dr. Ali Asgary, Professor, Disaster and Emergency Management, York University & Director, CIFAL York & Dr. Koorosh Attarian, Associate Professor, Architecture, Jundishapur University & Postdoctoral Fellow, York University
Topic
Global Assessment of the World & National Heritage Sites to Climate Change & Extreme Events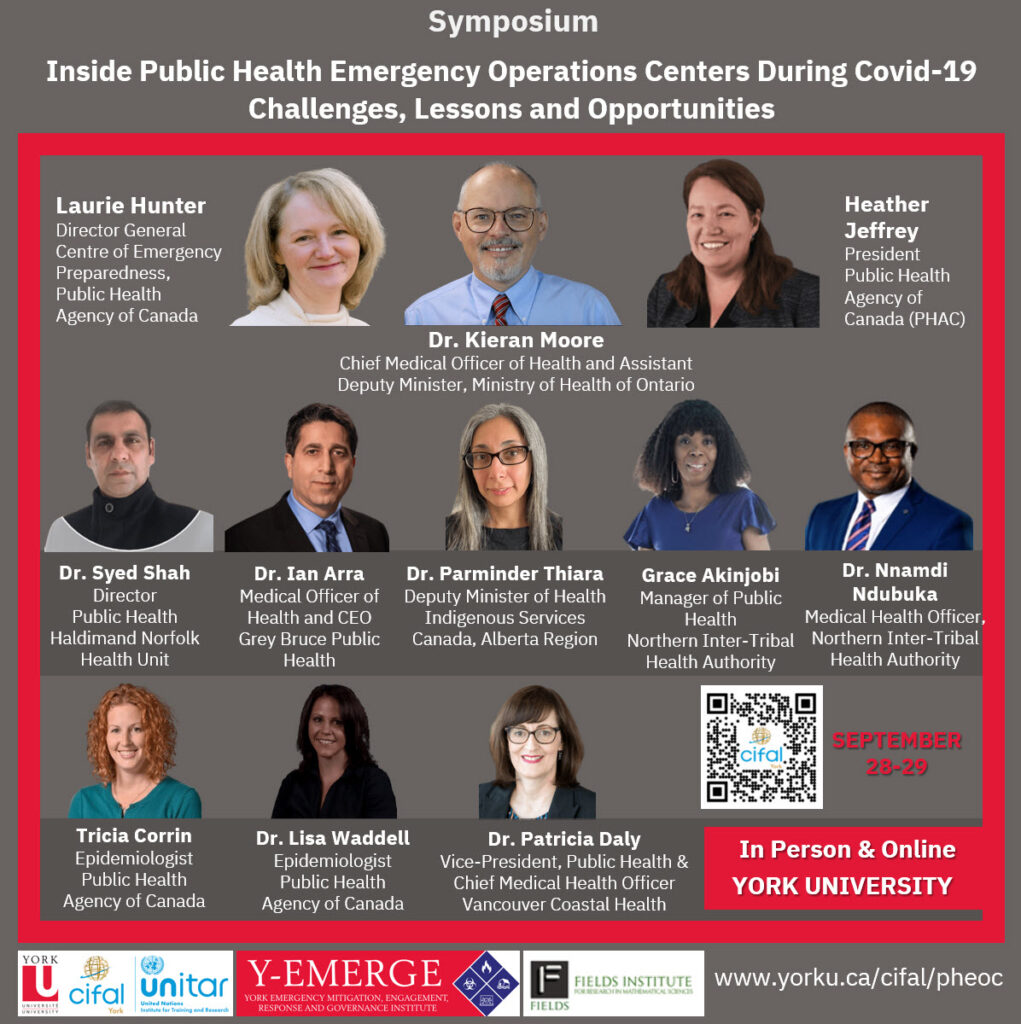 Inside the PH EOC During Covid-19 Pandemic: Challenges, Lessons and Opportunities Symposium & Next Generation Pandemic Exercise
Symposium Dates: September 28-29
Symposium Times: 9:00 AM - 4:30 PM EST
Location (Hybrid): York University, Keele Campus
Online: Zoom Webinar
SESSION 4 WEDNESDAY OCTOBER 11 at 12:00PM-1:00PM (EDT)
Speaker: Emrul Hasan, Vice President, Global Programs, CARE Canada
Topic: ESG Landscape & Trends, Understanding Challenges & Implications
SESSION 4 WEDNESDAY OCTOBER 4, 12:00PM-1:00PM (EDT)
Speaker: Andrew Moull, Manager, Disaster and Emergency Management, Hamilton Health Sciences
Topic: Temporary Patient Housing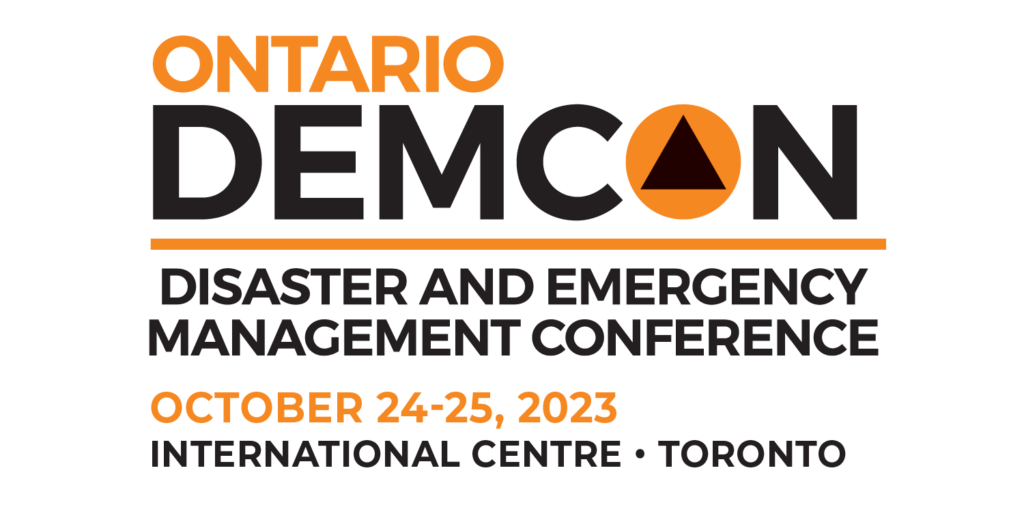 ---