Magnetic Resonance Imaging (MRI)
Our MRI facility offers access to high field, full-service MRI capacity at York University. We have a 3T Siemens Prisma fit with extensive MR compatible research tools and a full-time medical MRI Technologist. We support R & D phase medical device development and technology. We also support academic research with a specialty in neuroimaging. We allow extensive windows of scanner time enabling faster and more cost-effective turn-around for research, product development and testing.
---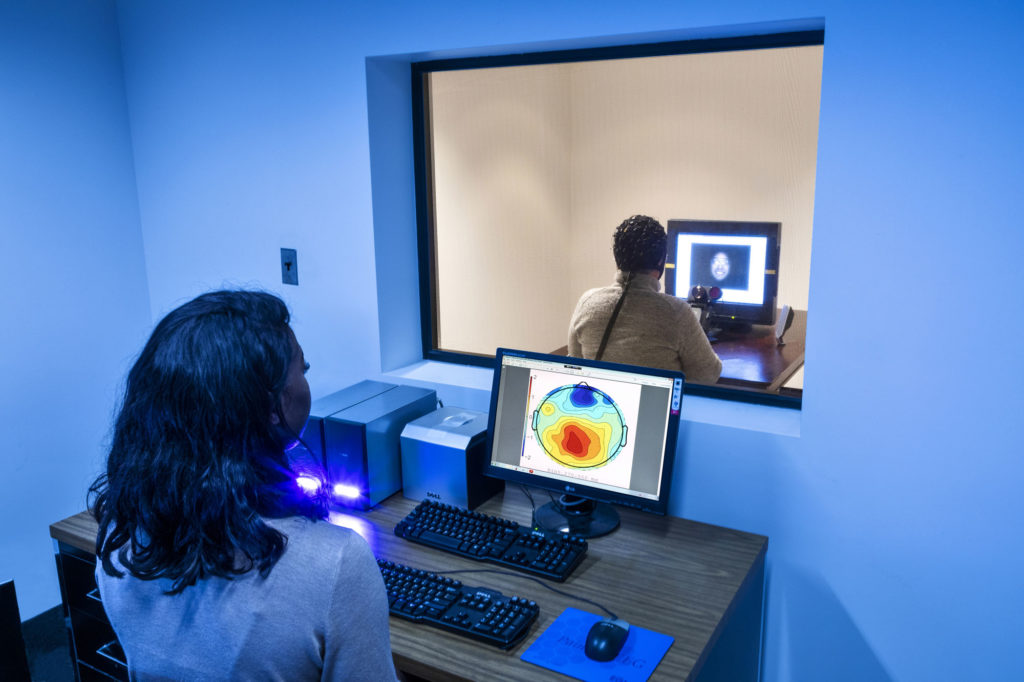 Electroencephalography (EEG)
EEG measures the brain's electrical activity using electrodes placed at the scalp. The signal measured at the scalp has millisecond temporal resolution, and although spatial blurring is introduced as the current passes through the tissues of the skull, high-density EEG recordings carry rich information about spatially-distributed population responses across the neocortex.
A MagStim EGI high-density EEG system can be found in the Kohler Visual Neuroscience Lab in the Lassonde Building. This system collects data from 128 sponge-based scalp electrodes that are easy to apply and practical for use with participants across the lifespan, from infants to seniors, as well as with neuroatypical populations. CVR members who are interested in collecting EEG data are encouraged to reach out to Peter Kohler.
---