Dahdaleh Institute Attracts its First Climate Denier on Twitter
At once daunting and a sign of increased visibility, the Dahdaleh Institute has been retweeted by what appears to be a climate denier. A tweet about the Planetary Health Film Lab was re-tweeted with the comment, "Please make sure that the stories are not stretched out of all proportion."
Not to worry, @conely6511. These films will present true stories of climate change.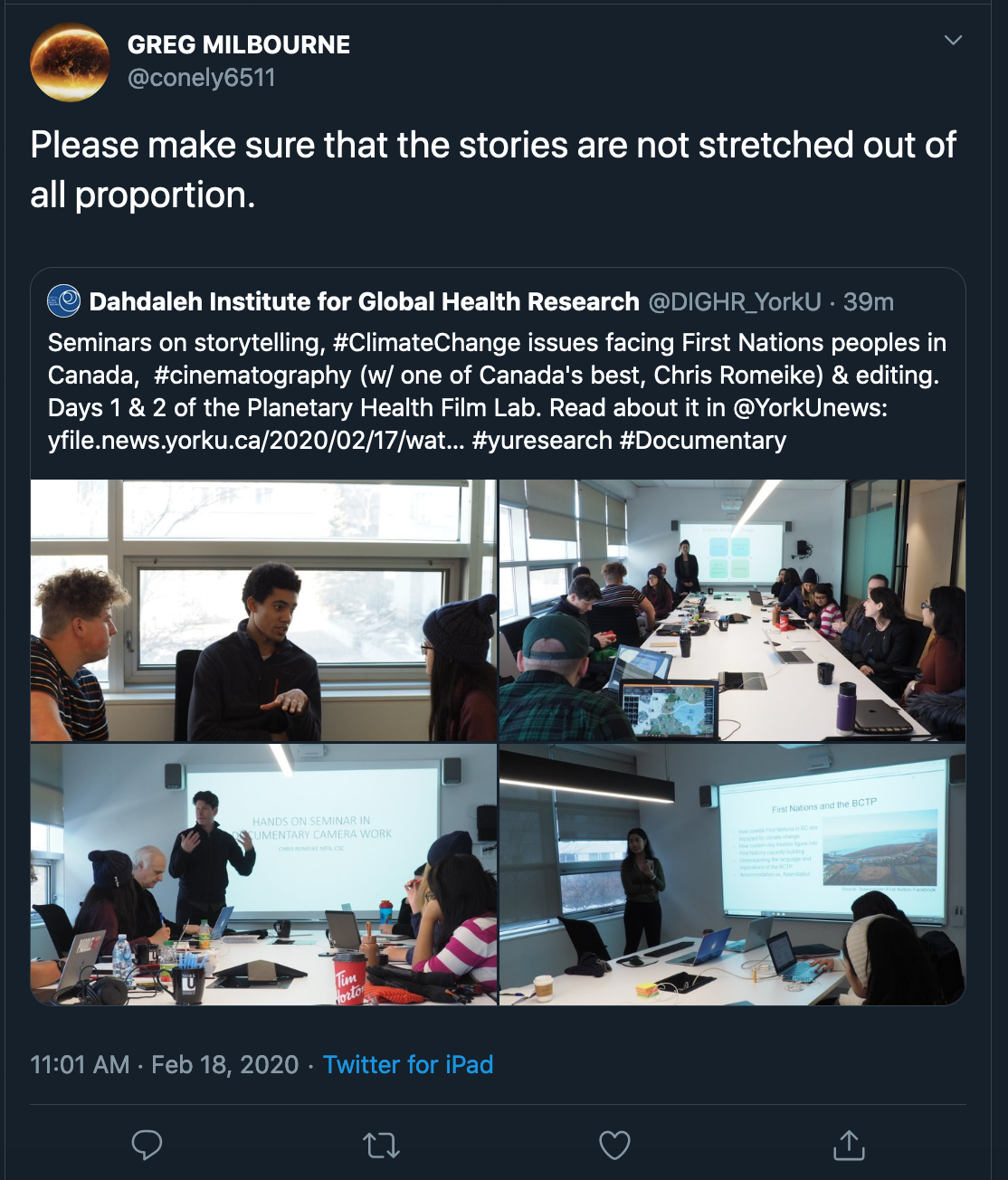 | | |
| --- | --- |
| Themes | |
| Status | |
| Related Work | N/A |
| Updates | N/A |
You may also be interested in...
No items found