3rd Annual Global Health Graduate Scholars Symposium
Please join us at the Dahdaleh Institute's 3rd Annual Global Health Graduate Scholars Symposium.
The Dahdaleh Institute proudly supports graduate research and scholarly and creative activities in line with the three themes of the Institute (planetary health, global health and humanitarianism, and global health foresighting) at York University.
Four Dahdaleh Institute graduate students will showcase their global health research, share more about their research journeys, and present the progress they have made so far.
Eric Asempah – Imperatives for a nationwide HPV vaccination program: A foremost approach to cervical cancer prevention in Ghana
Hillary Birch – Using quality to see the body and health in urban political ecology
Yuliya Chorna – Global tuberculosis response in the context of the 2023 United Nations General Assembly high-level meeting on TB
Nilanjana Ganguli – Modelling gendered impacts of climate change in the Lake Chilwa Basin, Malawi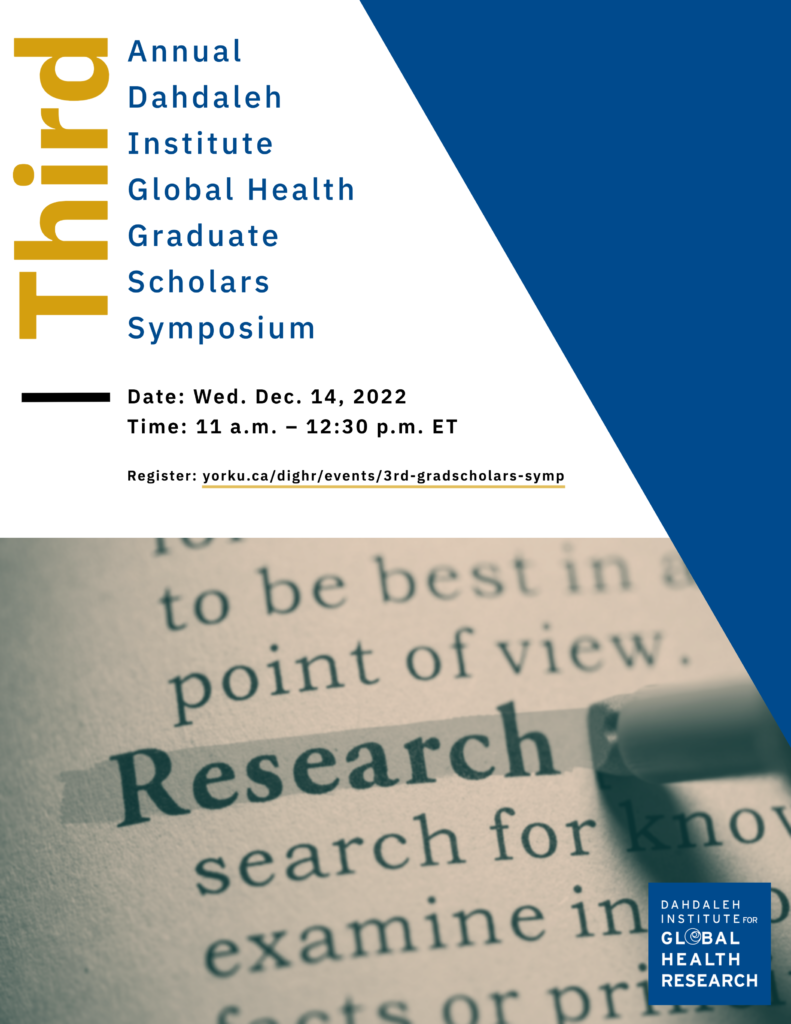 Read more about the Institute's Global Health Graduate Scholarships program.
RSVP