Planetary Health Film Lab (Youth and Geomedia) Book Launch with Mark Terry
This event will launch two new books by Dahdaleh Institute research fellow Mark Terry:
The Emerging Role of Geomedia in the Environmental Humanities. Published by Lexington Books, a division of Rowman & Littlefield. (2022). ISBN: 978-1-66691-342-2.
Speaking Youth to Power: Influencing Climate Change at the United Nations. Published by Palgrave Macmillan. (2022). ISBN: ISBN: 978-3-031-14297-0.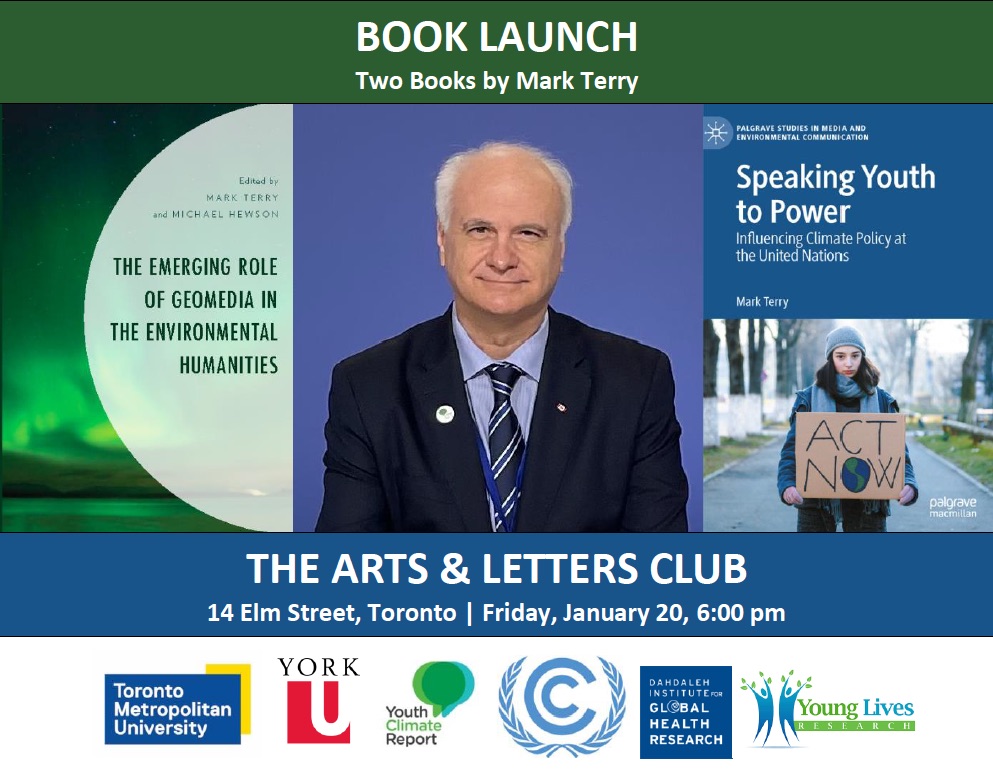 Join author Mark Terry on Friday, January 20, 2023 at 7:00 p.m. at the Arts & Letters Club (14 Elm St. Toronto, ON). Note: Doors open at 6:00 p.m.