Safe Water Optimization Tool V2 Launch
The Dahdaleh Institute for Global Health Research is pleased to announce the official launch of the Safe Water Optimization Tool Version 2, a new and improved water quality modelling platform that helps humanitarian responders ensure water safety and protect public health during emergencies.
The SWOT Team will showcase how lessons learned from two years of field deployments of the v1 prototype have helped shape the new v2 tool. We'll talk about advancements made to the tool's machine learning and numerical modelling engines based on latest research, the re-imagined and re-designed user experience and interface, and new functionalities that help water system operators in emergencies do their work.
We are honoured to have opening remarks from Dahdaleh Institute director, Dr. James Orbinski and York University associate vice-president research, Professor Jennifer Hyndman.
To learn more about the SWOT, please visit: https://safeh2o.app/ and read the press release (Nov. 3)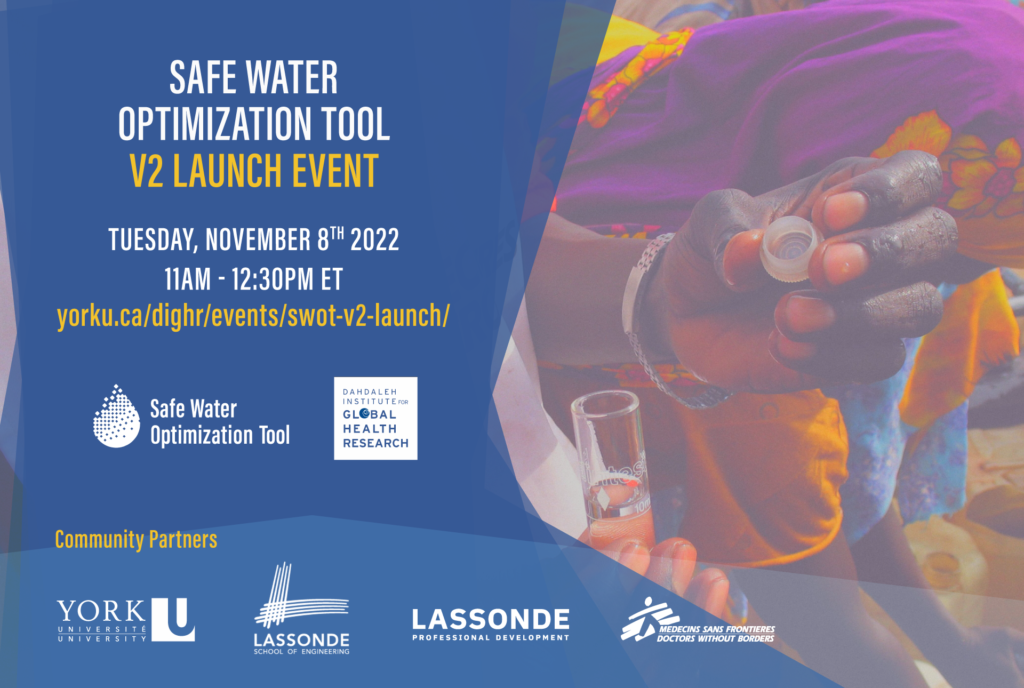 Register below and join us on Tuesday, November 8, at 11 a.m.
---
RSVP
Registration for this event has closed.