Student Opportunity: Equity, Diversity, Inclusion, and Decolonization Research Assistant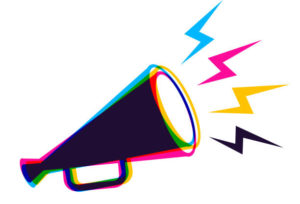 Job ID: 31411
Application Deadline: Thursday, August 19, 2021 @11:59pm
Eligibility Criteria: sfs.yorku.ca/work-study-programs/how-to-apply-for-ray-positions
Applications are only accepted through the Career Centre. Go to careers.yorku.ca/online-system/ and search for the posting with the Job ID (listed above).
---
Hourly Wage: $18 per hour
Weekly Hours: 10 hours per week
Start Date: September 01, 2021
End Date: April 29, 2022
---
Job Description
Under the supervision of Dr. Poirier and Dr. Viens, the Equity, Diversity, Inclusion, and Decolonization Research Assistant RAY student will:
Conduct research on initiatives undertaken by comparable institutions to promote Equity, Diversity, Inclusion, and Decolonization (EDID)
Support the creation of an EDID coalition of support to bring together students, staff, faculty, community members, and external stakeholders
Provide support to grant applications, administrative duties, and communications activities related to Equity, Diversity, Inclusion, and Decolonization
Develop skills needed for rigorous social science research on Equity, Diversity, Inclusion, and Decolonization
Attend and actively participate in School of Global Health's EDID committee meetings
Specific research activities the student(s) will be engaged in:
Creating and maintaining a structured and annotated bibliographic review of existing literature organizing academic and gray literature on Equity, Diversity, Inclusion, and Decolonization
Managing sources using reference management software
Participating in literature reviews and the translation of knowledge to actions addressing EDID
Coordinating between the School of Global Health and various Faculty and University initiatives focused on EDI, including the Faculty of Health Working Group on Anti-Black & Anti-Indigenous Racism
Assisting in organizing and publicizing School of Global Health EDID consultation sessions and events (e.g., seminar series, public lecture, town hall)
Gathering data from international government agencies, research organizations, and the private sector to inform future initiatives to support EDID in global health career development
Type of research experience the student(s) will receive:
Critical thinking
Data collection and cleaning
Conducting literature review
Reference management
Project management
Type of training and support that will be provided to the student(s) in carrying out these research activities:
Methodological training on data collection and analysis
Subject matter training on Equity, Diversity, Inclusion, and Decolonization
Regular meetings with supervising full-time faculty and staff
Qualifications
Current undergraduate York student (we encourage applicants from diverse programs of study)
Demonstrated interest in Global Health and Equity, Diversity, Inclusion, and Decolonization
Demonstrated skills, experience, and familiarity with literature review and program management
Experience working with people from a variety of backgrounds/cultures
Excellent communication skills: professional email/phone correspondence
Excellent computer skills (word processing, email, database management, spreadsheets)
Demonstrates an eagerness to learn and take on initiative
Demonstrates organizational and time management skills
Ability and willingness to work both independently and as part of a team with researchers, students, and staff
List of applications materials:
You may also be interested in...