Post
Published on 28 March 2022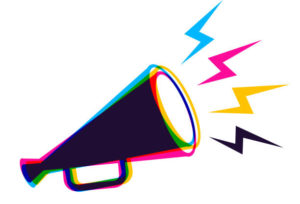 Job ID: 41487
Application Deadline: Friday, April 22, 2022 @11:59pm
Visit the following link for the Eligibility Criteria.
Applications are only accepted through the Career Centre. Go to Career Centre portal and search for the posting with the Job ID (listed above).
---
Hourly Wage: $20 per hour
Weekly Hours: 12 hours per week
Start Date: May 9, 2022
End Date: September 2, 2022
---
Job Description
Under the supervision of Mathieu Poirier, the Global Legal Epidemiology RAY student (for up to 12 hours per week) will:
Support global legal epidemiology research which is the scientific study and deployment of international laws, policies, and norms as factors in the cause, distribution, and prevention of disease and injury in a population
Support ongoing work on a global legal epidemiology study evaluating the gendered effect of global tobacco control interventions
Support the development of a global legal epidemiology study of tobacco control measures' impacts in Europe over the last 45 years
Provide support to grant applications, administrative duties, and communications activities related to global legal epidemiology
Attend and actively participate in occasional Global Strategy Lab meetings and seminars
Specific research activities the student(s) will be engaged in:
Searching for academic literature, and extracting and synthesizing information to support manuscript development
Updating structured and annotated bibliographic reviews of existing literature
Supporting statistical analyses using quasi-experimental designs (i.e., time series analyses)
Managing sources using Zotero reference management software
Supporting the presentation of findings to internal and external audiences
Type of research experience the student(s) will receive:
Critical thinking
Conducting literature review
Improving writing skills
Reference management
Type of training and support that will be provided to the student(s) in carrying out these research activities:
Methodological training on data collection and analysis
Subject matter training on global legal epidemiology and tobacco control
Regular status meetings with your supervising faculty and staff
The Global Strategy Lab is committed to fostering an inclusive and equitable environment that celebrates people in all their diversity and encourages a variety of perspectives. We recognize that different experiences and viewpoints are a source of strength in collaboration, and the driving force behind innovative, creative, equity-minded, and globally-oriented research.
Qualifications
Current undergraduate York student (we encourage applicants from diverse programs of study, including global health)
Demonstrated interest in global health and tobacco control
Demonstrated skills, experience, and familiarity with data collection and literature review
Experience working with people from a variety of backgrounds/cultures
Excellent communication skills: professional email/phone correspondence
Excellent computer skills (word processing, email, database management, spreadsheets)
Demonstrates an eagerness to learn and take on initiative
Demonstrates organizational and time management skills
Ability and willingness to work both independently and as part of a team with researchers, students, and staff
Ability to read and/or write in other languages would be considered an asset
The Dahdaleh Institute welcomes applications from all qualified individuals, including, but not limited to women, persons with disabilities, visible minorities (racialized), Indigenous Peoples and persons of any gender identity and sexual orientation. York University is committed to a positive, supportive, and inclusive environment.
List of applications materials:
You may also be interested in...