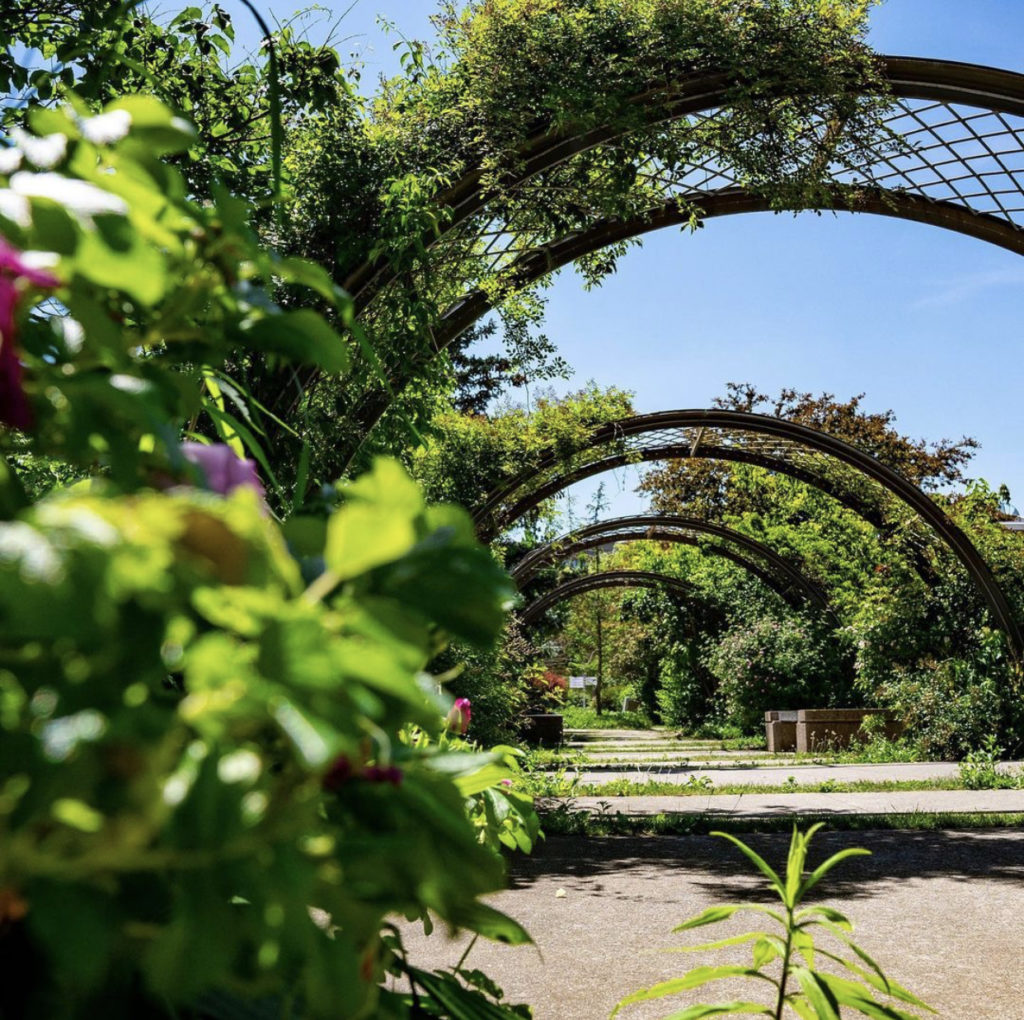 This department is responsible for maintaining York University's Keele campus, located in the Black Creek watershed, and the historic Glendon campus. The site is comprised of 185 hectares of land, including 245 gardens (annuals/perennials/shrubs), approximately 28 kilometers of walking paths, and approximately 13 kilometers of roadway.
The public has free access to the green spaces that are manicured and managed by this department.
Facilities Services monitors the weather conditions closely and continuously. Snow clearing on campus roads, pathways, and parking lots is an ongoing activity. The timing of the snowfall and the amount of snow that falls combined with high winds, can cause snow to drift and severely impact conditions.
Keeping snow off pathways can be challenging during this type of weather event. Please take all precautions necessary when travelling.
If you encounter areas where accessibility is affected by the snow, please report this to the Facilities Work Control Centre 416-736-2100 ext. 22401 or email facilities@yorku.ca.
If you have a disability, either temporary or permanent, please consider registering with VanGo, email vango@yorku.ca or call 416 736-5140 to assist with travel on campus.
Did you know our Grounds team maintains a 24/7 presence on site during the winter months?
Furniture Moves
Furniture moves are a billable service; the charge out rate for a team of two staff and a truck is $120 / hour. Select "Office and Furniture Moves – Keele Campus" from the service request catalog in Maximo. Please fill out service requests completely indicating what needs to be moved, from which area to where, quantity, size, and photos or diagrams of objects and/or placement. Please keep in mind that lateral or vertical filing cabinets as well as desks should be emptied of all contents before they can be moved.
Trina Richards would be happy to provide an estimate for moves that would take more than a day or require additional staff before the work is undertaken.
A minimum of ten working days notice (from the day we receive your service request in our office) is required to schedule work. Moves will be confirmed individually with calendar appointments. Grounds will make every effort to accommodate specific date and time requests, however sometimes this is not possible due to scheduling constraints.
If work is required on an urgent basis, overtime work can be arranged. Please note that premium work rates will apply in such circumstances.
If you need further information on our office move services, please contact our Customer Service Centre at 416-736-2100 ext. 22401 or facilities@yorku.ca.
Billable Services
All departmental move related requests.
Includes furniture, office & personal materials, equipment, disposal of old goods being replaced, supply & install of store stock shelving related to the move, install of miscellaneous pictures or boards related to the move and any other related materials.
All furniture set-up and tear-down requests as required for meetings, conferences, parties and special events.
Includes tables, chairs, podiums, water containers, departmental goods, tents, etc.
All material delivery requests. Includes boxes, exams, equipment and furniture to and from departments and co-ordination of large-scale deliveries that may require temporary storage/distribution.
Excludes requests for the "Genie" lift.
Electronic waste ("E-waste"), appliance, and odd item removal and disposal.
All requests for used furniture from existing Physical Plant inventory.
Moving co-ordination for regularly scheduled events such as convocation, examinations and registration.
Free public access to green spaces
Functional landscape design and a sustainable ecosystem: The landscape in York's Life Sciences Building was designed to address the unique functional requirements of the building while creating an important gathering space on the campus. The landscape incorporates several innovative sustainability initiatives that are integrated with internal building functions including a rainwater harvesting and filtration system that supplies water for flushing and cleaning of laboratory areas, an on-site stormwater attenuation, filtration and infiltration systems, a green roof and high reflectivity paving materials.
For general information or to report a pest management issue, please access our Pest Management page.