This fall, Glendon College launched its first ever Glendon Connect: Alumni Mentorship Program, an initiative that aims to provide networking opportunities for Glendon students with alumni leaders from a variety of fields and backgrounds.
For 8 weeks each semester, participating students have the opportunity to connect with a wide range of alumni mentors for coffee-chat style mentoring via Glendon's GLConnect platform. This open-networking approach allows students to connect with mentors who work in a variety of sectors, and encourages students to consider a multitude of personal and professional pathways, regardless of their program of study.
The program is managed through a partnership between Glendon's Office of Alumni Relations & Advancement and the Office of Student Affairs, with support from the Career and Skills Development Centre.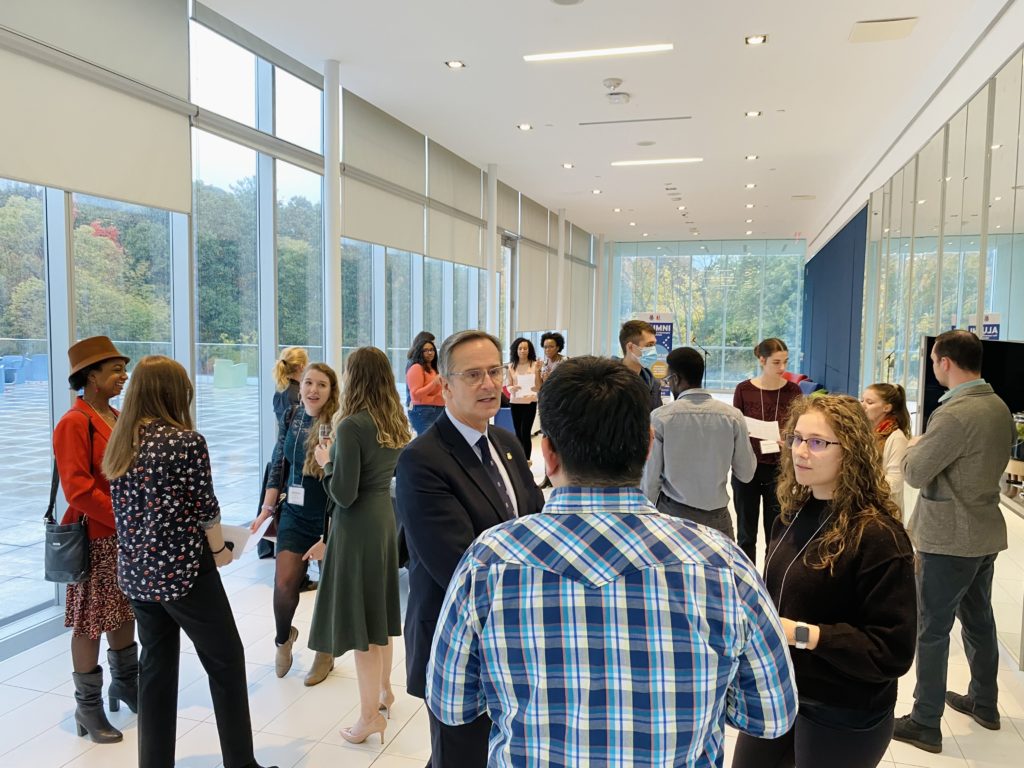 The launch of the fall semester'sprogram was celebrated with a Mentorship Mixer hosted by Principal Marco Fiola, where program participants were excited to meet in person and start building connections amongst a community of potential mentors and mentees.
Remarked one student participant, "Being a student at Glendon is so special because of the connections you make along the way, this mentorship program fulfils exactly that. These mentors give life-changing advice, and valuable wisdom. I am so thankful I was given the opportunity to meet with them"
Each mentoring cohort welcomes more than 35 students and 14 mentors, with expanded capacity planned for future academic years.