We are your back-office support for all services at Glendon. Looking for a spot to meet classmates for lunch? Have an appointment on campus but don't know where to park? Need help with your Glendon email account? Here you'll find access to parking and inter-campus shuttle information, security and housing services, room rentals, IT help, food options, bookstore details and more.
Glendon Residences
Discover our safe and convenient on-campus housing options, and access residence support services, fitness facilities and organized social events.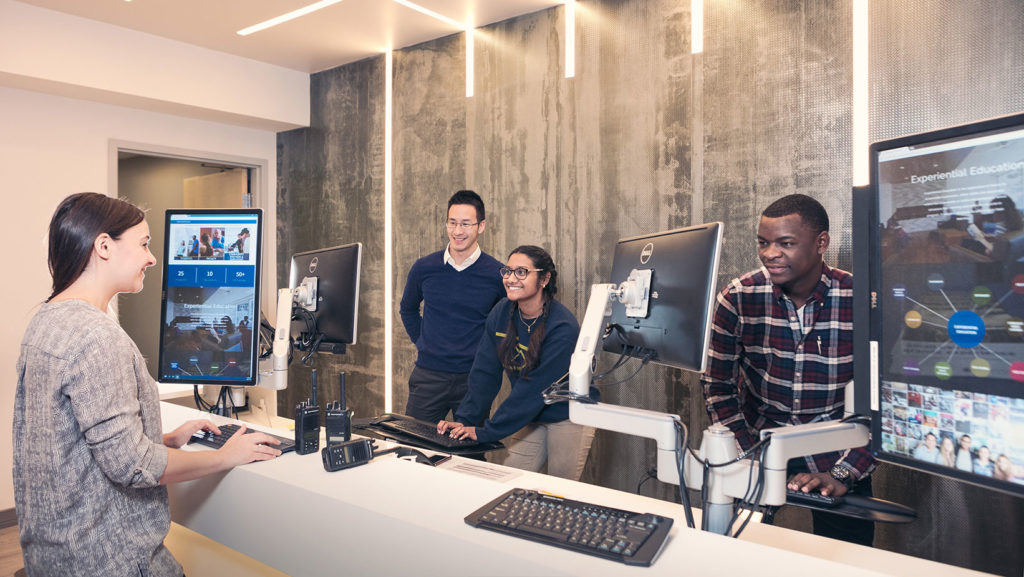 Information Technology Services
Find support for accessing Glendon's digital services, software, computer labs and printing, IT training and more.