Welcome to Glendon Campus.
We're glad you're here.
Your first year marks a huge life transition, and we are here to help you successfully navigate that change. While you get acquainted with all our campus has to offer and settle into your studies, we have the people and resources to answer questions, provide support and ensure you have a successful educational experience.
Quick Links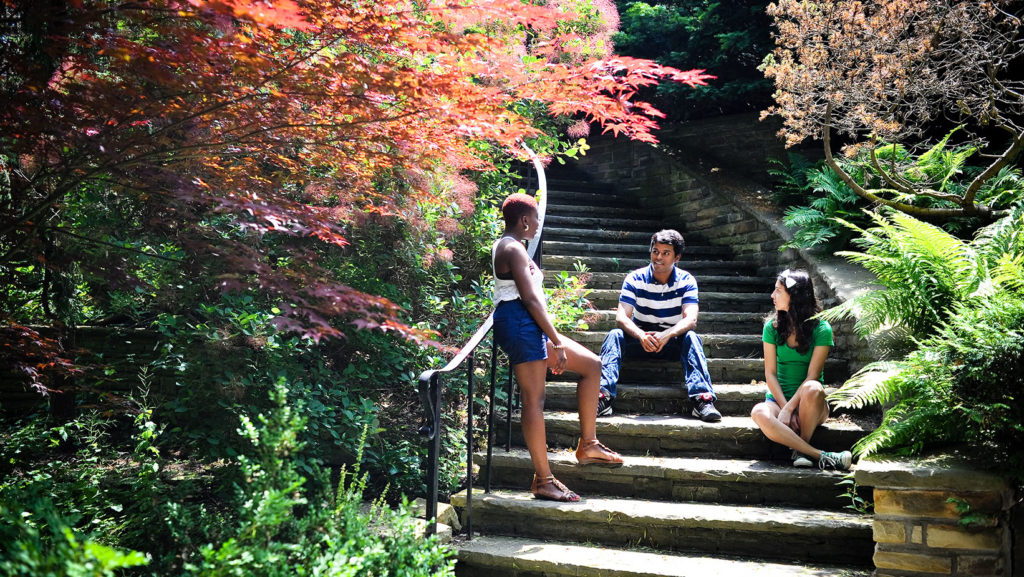 Get Ready for Your First Year
We know you have a LOT of things to take care of when you start university, so we've prepared a detailed guide to make sure you're all set. Click below to find out about your next steps!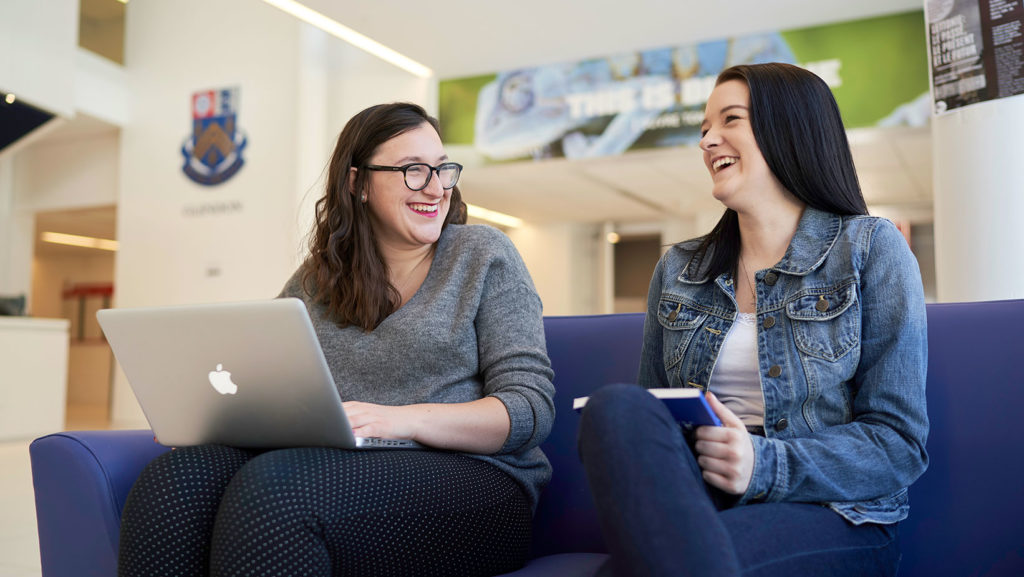 GL Connect
Find jobs, volunteer opportunities and mentorship opportunities for current students and alumni.
Meet the Student Affairs Team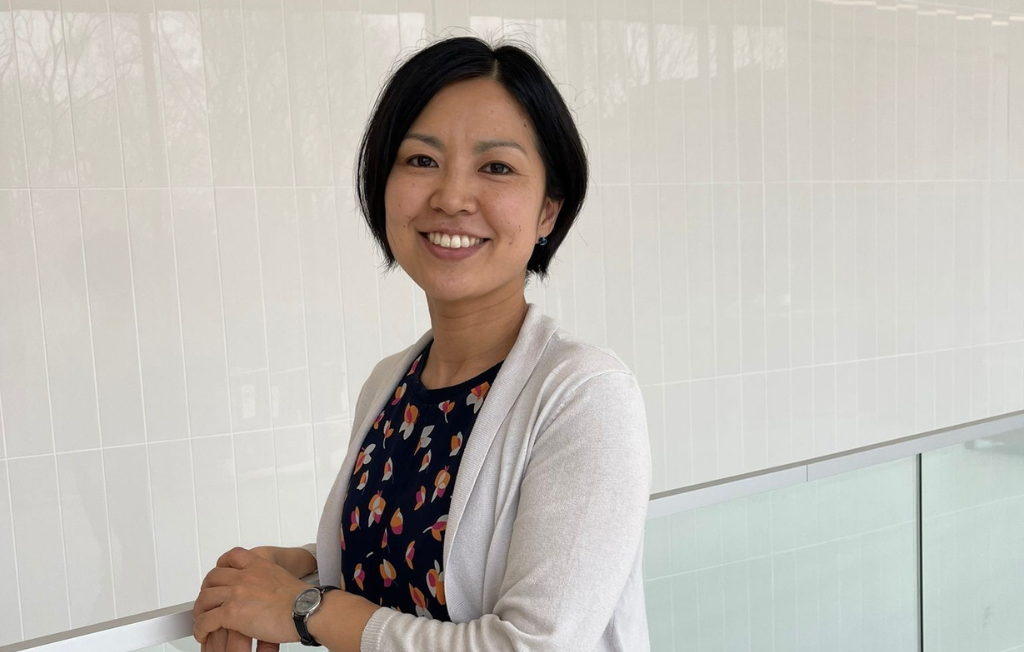 Yuko Sorano
Directors, Student Affair
About me: I joined the Student Affairs team at Glendon College in 2022. As a university student, I studied in Japan, US, France and Canada, and the experiences have led me to pursue my career in education. I firmly believe in the value of post-secondary education for one's personal growth and professional opportunities. I am fortunate to be able to support and work with students from various backgrounds and life circumstances. When I'm not working, you'll find me cooking and baking, and sharing food with people that I love!
What I do: as the Director of the Student Affairs team, my role is to ensure our services respond to the needs of Glendon students. From the First-Year Experience programs, residence life to accessibility and well-being, our team works very hard to make the Glendon experience as valuable and enriching as it can be.   
Nadège Lefebvre
Administrative Assistant
About me: I have been working for Student Services for a few years now and really enjoy being here for our students. I am a cinephile and I have a soft spot for classic and Bollywood movies.
What I do: As the Administrative assistant for the office of Student Affairs, my role is to provide administrative support and handle a wide array of inquiries from students, staff and the public. I also work with the Student Life Coordinator in processing club registrations, supporting them throughout the year and providing temporary use of space on campus for their events.
Patricia Cassan
Alternate Exams and Administrative Coordinator
About me: I have worked in various positions in the Office of Student Affairs for over 18 years. I enjoy reading, travelling and movies. I am trilingual (German, English and French).
What I do: I oversee the operations in the exams centre, and I make sure that all students taking exams in the centre have appropriate accommodations as outlined in their documentation. The exam centre is a high-stress environment, and in this context, I am tasked with maintaining academic integrity, resolving conflicts, ensuring the well-being of the students and facilitating high-quality and accessible customer service. Hundreds of quizzes, tests and exams are administered in the centre every year. I also support the Director of Student Affairs with finances, budget and the hiring of students in our unit.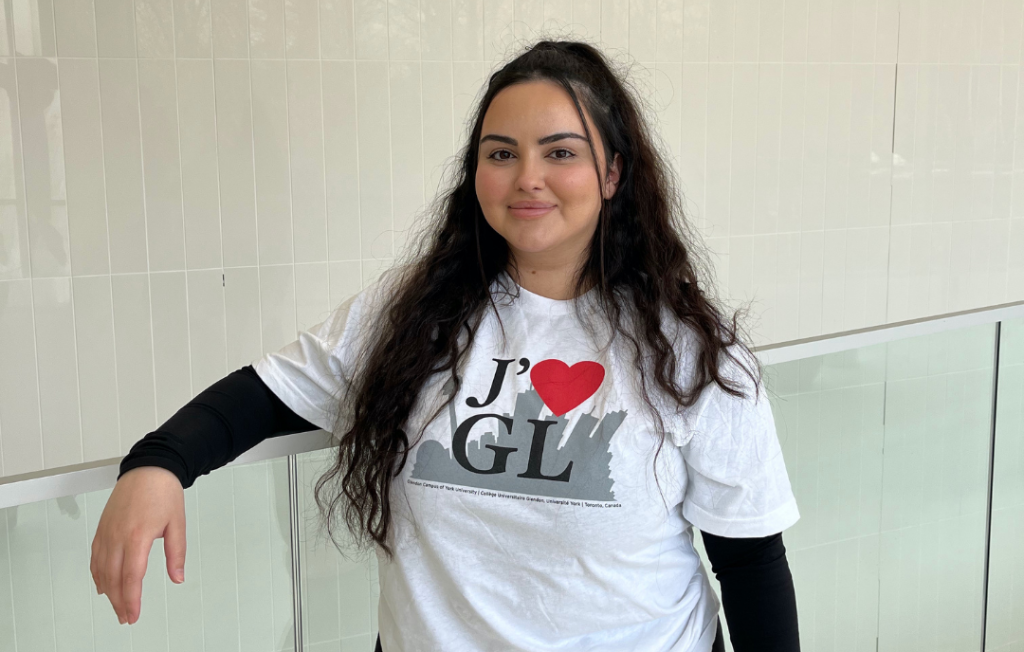 Anna Arzumanova
Communications Assistant
About me: I graduated from Glendon in 2019 and always enjoyed our tight-knit community and bilingual environment – so I came back here as a Student Recruitment Officer at first and now a Communications Assistant. I'm a big foodie and love discovering new places – yes, that's totally a hobby!
What I do: I am the Communications Assistant for the Division of Students which includes Student Affairs, StudentRecruitment, and Academic Affairs. From creating content for emails, the website, to social media, I always get to workon some exciting projects!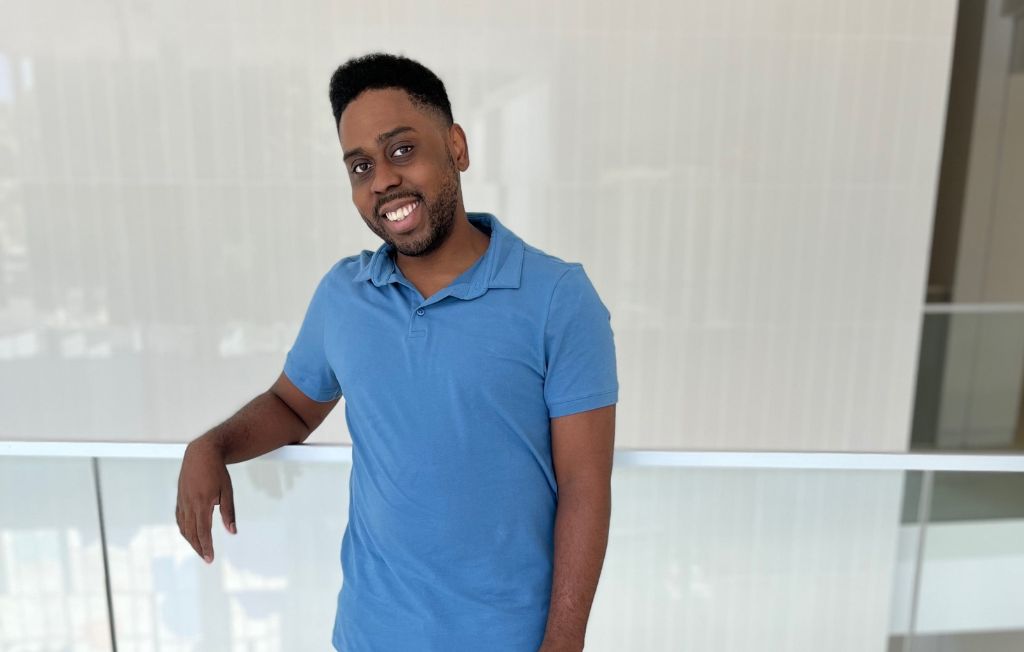 Mateo Delahaye-Brown
Residence Life Coordinator
About me: I started my journey at Glendon in 2017 as a psychology major, and since that time, I've worked in various departments at Glendon as student staff. However, I've worked as a Residence Don at Glendon since 2020, and that role has instilled my passion for supporting students from around the world in their academic and personal pursuits. When I'm not working, I enjoy spending quality time with my friends and family and singing whenever I have the chance!
What I do: As Residence Life Coordinator, I have the privilege of being a resource to our residents and ensuring that their experience in residence as enriching and fulfilling as possible. To achieve this, I manage and lead a team of upper-year Glendon students (known as Dons) who live on-campus, are a direct resource to residents, and are trained to engage residents with intentional programming and carefully listen to their needs.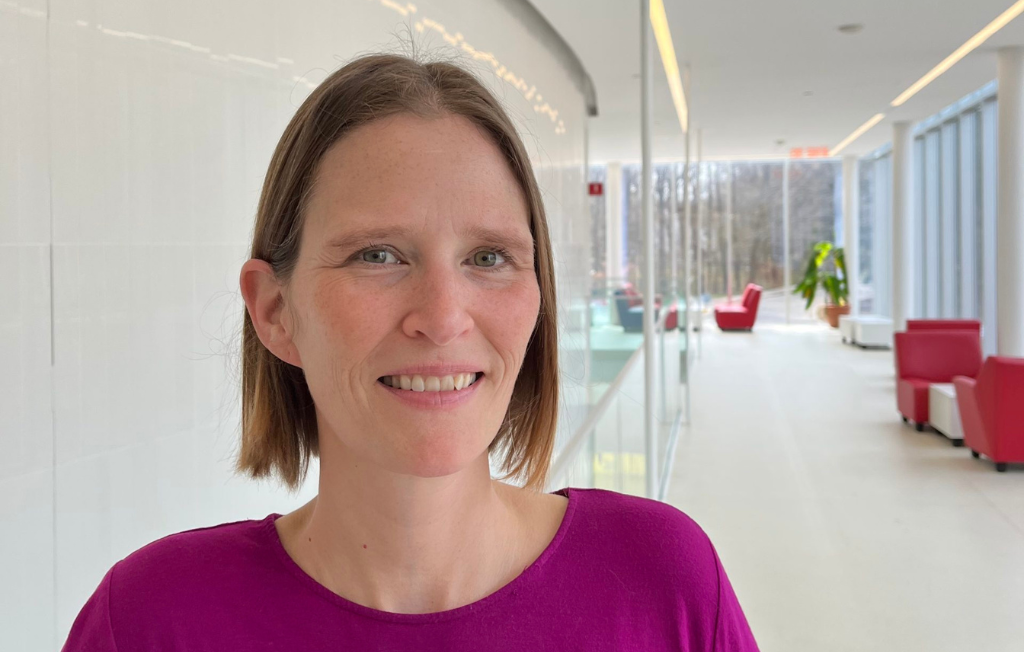 Jennifer Hudson
Supports and Services Coordinator
About me: I'm a Glendon alumna and have worked with survivors of violence for many years. In my spare time, I enjoy practising and teaching yoga.
What I do:
I help to facilitate students' needs in a variety of ways. Whether you need help with a personal crisis or assistance after a critical incident, I am here to provide referrals and support.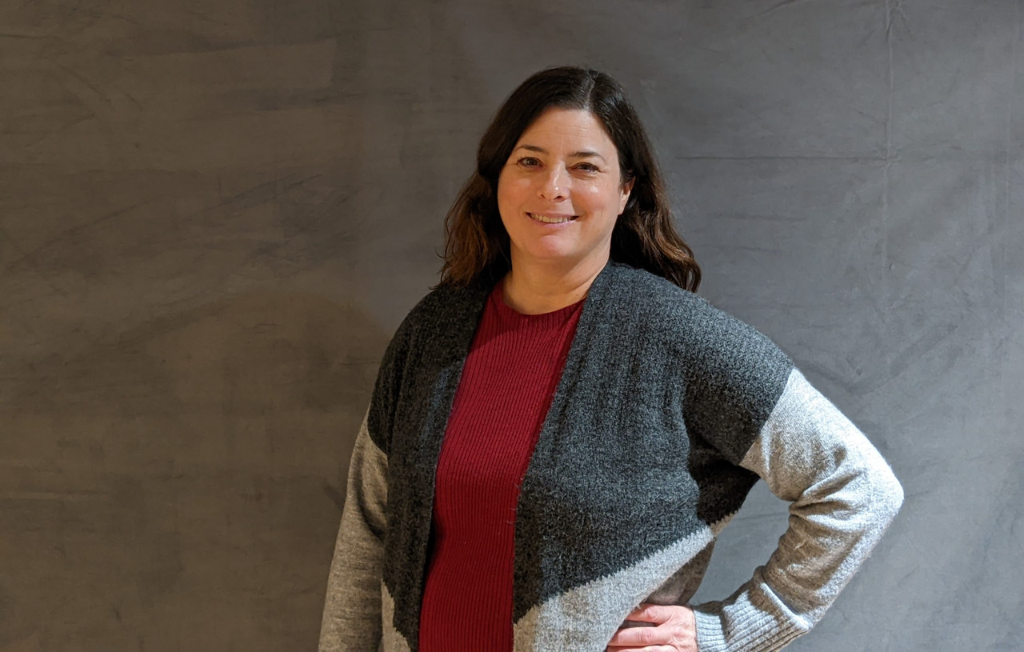 Genevieve Daigle
Receptionist, Accessibility, Well-being and Counselling
About me: I have held various administrative jobs, including administrative assistant for Student Services at the University of Alberta. Also, I am a teacher; I have taught elementary French immersion for the past ten years. I hold two bachelor's degrees, one from Université Laval in Industrial Relations and the other in Education from the University of Alberta. I enjoy working at the University and am happy to be part of the team at Glendon College.
What I do: My goal is to create a positive and pleasant atmosphere so that all students always feel welcome at the AWC Centre.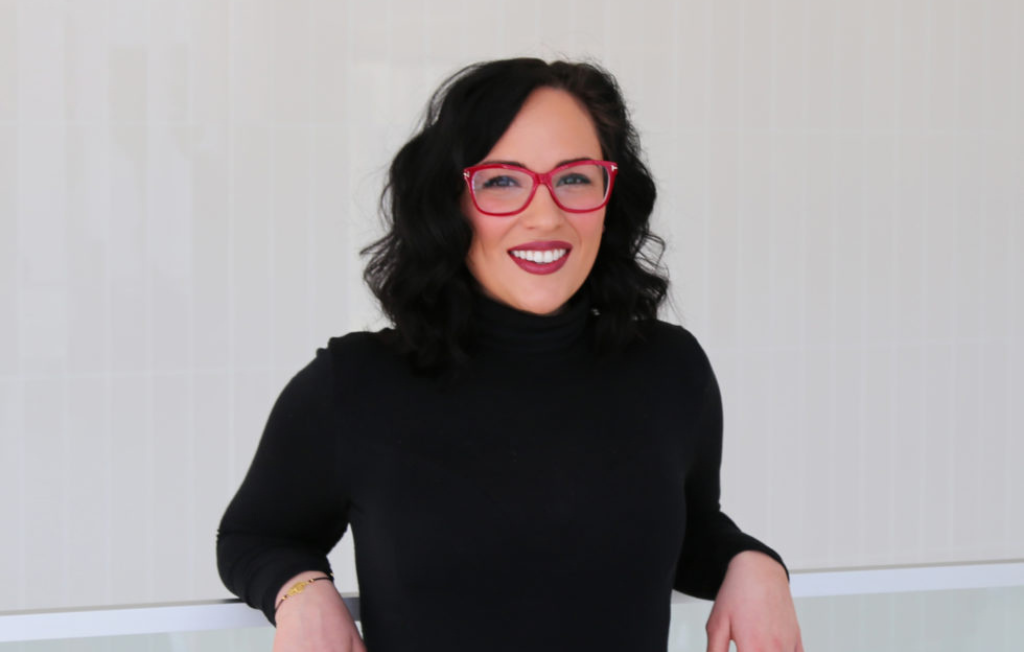 Larissa Lopez, OT REG. (ONT.) / Erg. Aut. (Ont.)
Accessibility Counsellor, Accessibility, Well-Being and Counselling Centre
About me: I am a licensed occupational therapist who is passionate about supporting students with permanent and/or temporary disabilities in their academic pursuits. I believe that education is vitally important to one's personal, social and academic development.
What I do: A disability, whether cognitive, emotional, physical or behavioural, can affect one's functioning in the university setting. Academic accommodations are adjustments to the learning environment meant to remove barriers and to provide alternate ways to learn or demonstrate one's learning. I assess the unique needs of students with disabilities and facilitate academic accommodations to provide equitable access to their education at Glendon College.
Hifsa Khan
Personal Counsellor, Accessibility, Well-Being and Counselling Centre
About me: I am registered Social Worker with experience providing counselling and case management services across a variety of settings. I am driven by my passion to support others and look forward to supporting the students at Glendon. I am an avid cat-lover and foodie. During my spare time I like to take walks and pet every animal that crosses my path!
What I do: Our emotional, psychological, and social well-being can impact the way we feel and behave. This aspect of our lives can sometimes remain unseen and unattended to, especially in high-stress environments where we find ourselves overwhelmed with responsibilities. My role is to support students at Glendon by providing individual counselling services for various types of crises. My goal is to optimize Mental Health and Well-Being and promote seamless educational and personal experiences for all students.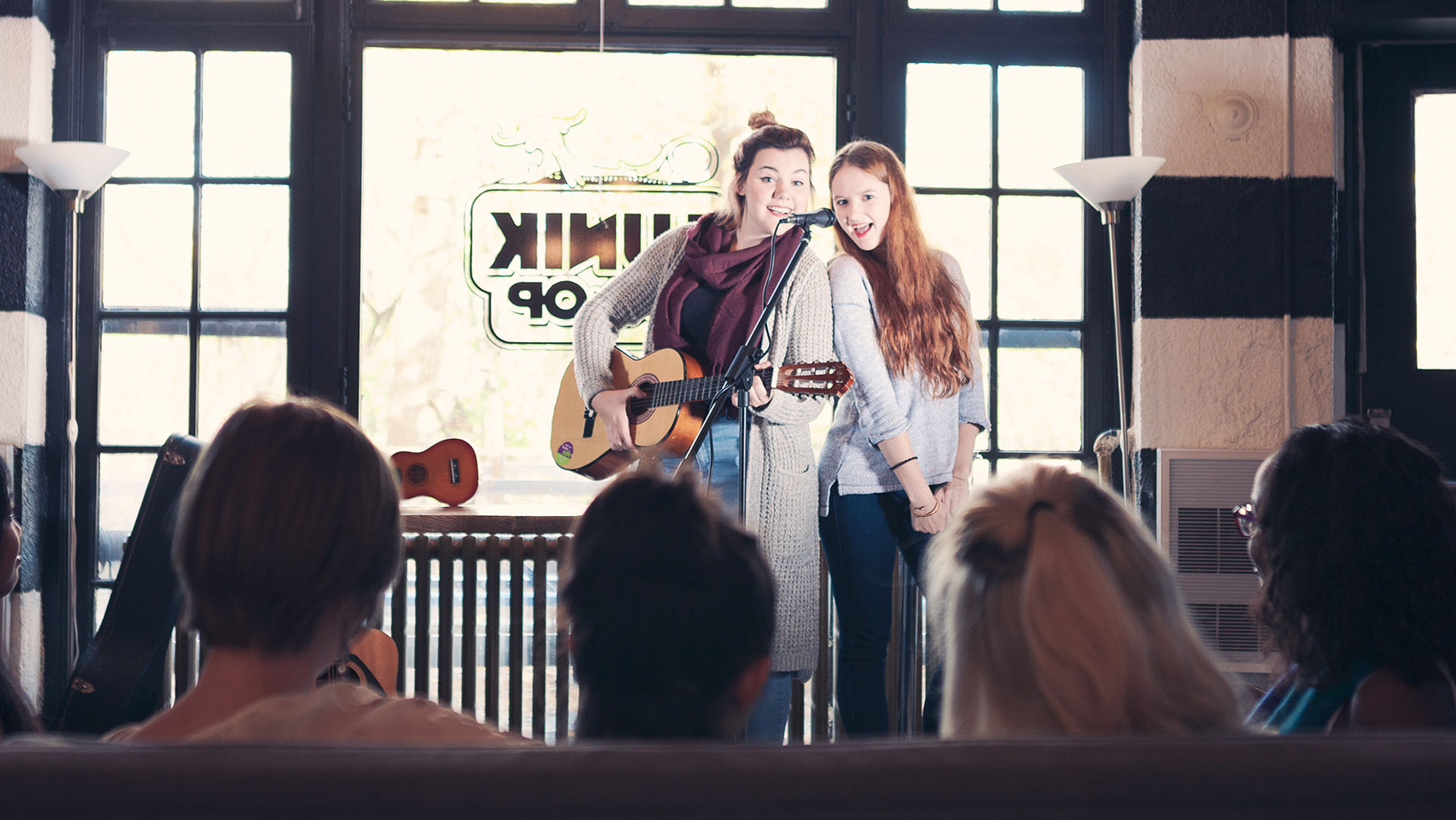 How to Reach Us
Glendon Student Affairs
York University Glendon Campus
2275 Bayview Ave,
North York, ON M4N 3M6
416-736-2100 x6720
studentaffairs@glendon.yorku.ca
Office:
Monday to Friday
8:30AM - 4:30PM

Student Kiosk:
Monday to Thursday
8:30AM - 3:30PM
Academic
Advising
New Students: York Hall C106
New Students: 416-487-6856

Learn More