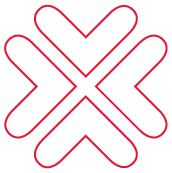 Our program is empowered by a welcoming and diverse community of students with a uniquely global perspective. Together we are making things right for our communities and our future.
S. Ali Malik is a 5th year Ph.D. candidate in Socio-legal Studies at York University. He earned his MA in International Human Rights Law from the American University in Cairo and participates in the Institute for Global Law and Policy at Harvard Law School. Drawing on a range of interdisciplinary theoretical and methodological influences in critical legal theory and social theory, his doctoral research focuses on the intersections of the law and politics of food and agricultural governance in South Asia and global social justice.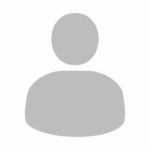 Beheshta Sharifi is a first-year PhD student in Socio-Legal Studies at York University. She holds her BA and MA in Law and Legal Studies from Carleton University. Her research interests are predominantly in security, sovereignty, liberalism, rationality, exception, and critical terrorism studies. In particular, her current research focuses on how ideas of citizenship for minorities relate to the 'War on Terror' and the proliferation of new risk management techniques. "How does the invocation of risk in the War on Terror constitute a radical re-think of how we understand and theorize security?" "What are the implications for populations that come to be designated as "risky"?" Moreover, she is interested in normative debates regarding the relationship between national security and civil liberties. Her work critically examines the specific modes of risk calculation in the War on Terror and post-9/11 politics through discourses of risk, pre-emptive targeting, and surveillance, especially where these concepts intersect with critical race traditions.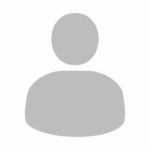 Can Turgut is a first-year PhD student in Socio-Legal Studies at York University. He holds an LLB from Istanbul Bilgi University in Turkey. His research interests focus on comparative constitutional law, critical legal studies, state and legal theory and legal history. His current research examines the relationship between constitutionalism and societal forces with a multidisciplinary perspective. Can Turgut can be reached at cturgut@yorku.ca.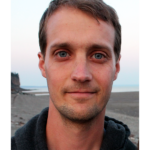 His research focuses on customary law and Indigenous rights in South Africa. He considers how Indigenous people and their advocates use community-based research to contribute to law and policy reform and affirm their rights to land and natural resources. He draws from disciplinary fields of anthropology and geography and use theories of property, legal pluralism, territory, neoliberalism, postcolonial archives, and law and materiality in his work. He is a recipient of Joseph-Armand Bombardier Canada Graduate Scholarship (Doctorate).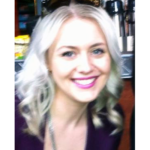 Emily Lockhart is a PhD candidate in Socio-Legal Studies at York University. Her research interests include teenage sexual agency, citizenship, and teenage legal consciousness. Her doctoral work focuses on the impact of social, political, and legal responses to the Rehtaeh Parsons case on the way Nova Scotian teenagers understand sexual violence.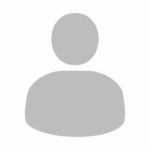 Harini Sivalingam is a PhD candidate in Socio-Legal Studies at York. Her PhD dissertation will focus on the public, legal, and political discourses surrounding the arrival of asylum seekers to Canada by boats. She obtained her LL.B. at Osgoode Hall Law School and was called to the Ontario Bar in 2006. Harini completed her LL.M. in International Comparative Law at McGill University. Her Master's thesis explored the discourses of fear and victimization in the national security context and how these discourses impact on community groups. She has a diverse set of interests including immigration and refugee law, international and domestic human rights, and national security law.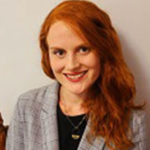 Heather Tasker is a third-year PhD Student in Socio-Legal Studies and currently holds a Joseph-Armand Bombardier Canada Graduate Scholarship. She works as a research assistant with two international research projects examining gendered violence in war. Her research interests are in the areas of critical humanitarian and security studies, postcolonial feminism, and conflict-related sexual violence. Her doctoral work analyzes the relationship between UN peacekeepers and sexual violence in the Democratic Republic of Congo. In this project, she is interested in both sexual violence perpetrated by peacekeepers and the ways that sexual violence in war is used by the United Nations Security Council to justify heightened combat engagement in peacekeeping mission mandates. The impact of these activities and policies on communities is the central focus of her work. Supervisor: Heather Tasker can be reached at: tasker8@yorku.ca
In October 2020, Heather was one of 10 International Policy Ideas Challenge—a national policy competition hosted by the Government of Canada—winners and is working with Global Affairs Canada to translate research into foreign policy.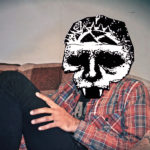 His research interests focus on critical theories of law and state violence, political policing and surveillance, and social movement mobilization. His PhD dissertation investigates the relationship between legal regimes, state surveillance, and political dissent through an empirical focus on the rationalizations, operations and effects of undercover police infiltration of social-justice, environmentalist, and indigenous-rights organizations in Canada. More specifically, this study is an empirically-grounded exploration of how juridical knowledge both enable and inhibit discrete surveillance practices and the role of legal discourses in the construction of 'dangerous/criminal' protestor within the context of on the ground surveillance operations and in courtroom proceedings. Alongside graduate studies and various activist work, he is a musician and practices Muay Thai kickboxing.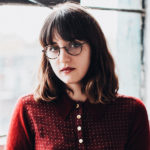 Melissa Anderson (BA, BSW, MA) is a fourth-year PhD student in Socio-Legal Studies at York University. Melissa works as a research assistant on the project VULNER, which examines the concept of 'vulnerability' in Canadian immigration law. Her research interests span critical legal geographies, forced migration, urban sanctuary, health care access and intergovernmental jurisdiction. Her dissertation research titled 'Re-Crafting the Jurisdiction of Urban Sanctuary: Health Care for Migrants with Precarious Status' explores the ways in which contradictions in legal jurisdiction threaten the application of human rights to migrants with precarious status across three Canadian cities. Melissa is a past recipient of SSHRC Joseph-Armand Bombardier Graduate Scholarship (2015-2016), and a current recipient of the Ontario Graduate Scholarship (2017-2021). Melissa can be reached at: andersm@yorku.ca.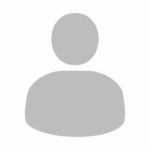 Monika is a 2nd year PhD candidate working in the field of Canadian public law. Her dissertation project examines how mundane police surveillance practices enact a post-Charter Canadian privacy law framework. In so doing, she hopes to explore how law figures the abstract legal subject within its constructed materiality. Broadly speaking, she's interested to explore topics engaging governmentality, liberal constitutionalism and the rule of law, the materiality of bodies, and the senses. Her interdisciplinary socio-legal outlook engages disciplines such as social and political thought, anthropology, science and technology studies, and surveillance studies.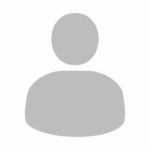 Palmer, a fifth-year PhD student, holds BA[H] and MA degrees in criminology, and has held one Nathanson Graduate Fellowship and two Ontario Graduate Scholarships. He worked as a teaching assistant for seven years in various first, second, and third-year undergraduate crime and policing courses, and as a research assistant for one year to study Canadian municipal corporate security. For the past two years, he has worked as a research assistant on a project that explores the impact of US political institutions and policy legacies on human rights protections in the workplace. He has acquired academic research certifications in open-source tools for data analytics, including R, Python, SAS, NVivo, and SPSS. His doctoral dissertation investigates the role of the FCC in governing the Internet as revealed through the case of net neutrality. Palmer can be reached at palmer1@yorku.ca.

Learn More
The Graduate Program in Social & Political Thought at York is an exciting environment to pursue innovative, socially engaging, career-ready education. Contact our Graduate Program Assistant to learn more.