We will give you the tools to excel in your field with a strong foundation that comes from rigorous scholarship, the motivation that comes from an engaged mentor and the stability from solid academic and financial support.
If you wish to receive updates before the next admission cycle starts, please fill out and submit our Future Students interested in SLST Program Form. This form will ask you to describe your areas of Specialization, your research interest, and professors you would like to work with. If you have any questions, feel free to email the Graduate Program Administrator on slstprog@yorku.ca.
Your Graduate Studies Advantages

Personal
The chance to engage with and learn from a community that is as passionate about your field as you are.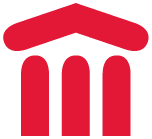 Career
People with graduate degrees have the lowest level of unemployment, the most stable employment rate, and the best employment prospects
Academic
The potential to contribute to scholarly dialogue and community building through attending conferences and publishing.

Learn More
The Graduate Program in Socio-Legal Studies at York is an exciting environment to pursue innovative, socially engaging, career-ready education. Contact our Graduate Program Assistant to learn more.