Although the library has a small endowment and receives support from the university, our income is not increasing - and costs are. We rely on financial support from donors to support the purchase of relevant books, periodicals and research publications.
The library is a service institution. The largest portion of our budget covers staff wages allowing the library to remain open and accessible for 30-32 hours per week during the academic year.
We appreciate your support - and we can put it to good use.
Quick Links
Practicalities
---
Tax-deductible receipts will be provided for cash donations.
Note: The library can no longer accept book donations unless they are rare and important items which are not in our holdings.
Bequests
---
Although we want all our patrons to live long and happily, we urge you to consider making arrangements for posthumous donations, or simply to write into your will a legacy for the Nellie Langford Rowell Library.
During my studies at York, I was strongly reliant on the Nellie Library for the support I needed to reach my goals. I spent long hours there, and it felt like my home away from home. The assistance I received from the staff was positive, genuine and compassionate. Moreover, it created a confidence in me that allowed me to work harder and push through no matter what the obstacle I was facing, and for that I am forever grateful. In the Nellie, I could access a study space which allowed me to focus and prepare my research papers, midterms, final exams and presentations.
— Paula Adams, 2020 BA, Gender & Women's Studies, Certificate in Sexuality Studies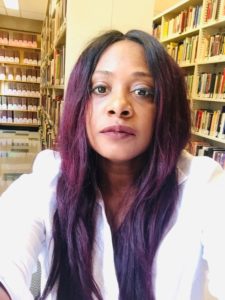 Learn More
For more information, please call Brenda Blondeau, Coordinator, at 416-736-2100 x33479.