SCOLAPS' responsibility is to represent students in academic and governance matters in the Faculty while advancing its own programs and initiatives, which deal with student involvement and education on governance and policy. All these activities are done to allow students in the Faculty of Liberal Arts & Professional Studies the best possible student experience and to strive to promote student engagement across the Faculty and University, but particularly in governance.
Through its membership on the Faculty's committees, SCOLAPS enables students to voice their unique opinions on various matters affecting the Faculty. This includes providing student input on the Tenure and Promotion process, petition decisions, curriculum implementation and many other important subjects. As the sole student representative organization to the Faculty, SCOLAPS plays an integral role in the future development of LA&PS.
In addition to its committee duties, SCOLAPS has recently been responsible for providing student consultation on proposed documents, plans, and policies that will have a lasting impact on the Faculty's students. Most notably, SCOLAPS has played an important role in representing the Faculty's students during the formulation process of the Liberal Arts & Professional Studies strategic plan. The Council and its student councillors will continue to provide unique and constructive student participation in the development processes of all important plans and policies in the future.
A Message from the Chair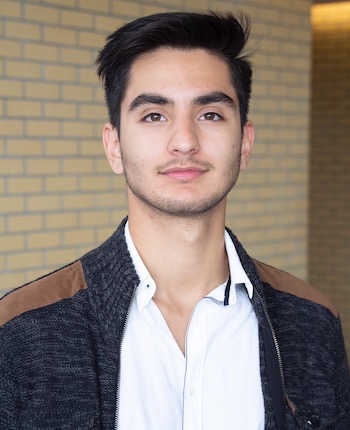 Arshia Seifollahi
Chair and President, SCOLAPS
Hello, you made it through our website!
I hope our website effectively provides insights on who we are, what we do and encourages you to be invovled in our mission and vision. SCOLAPS is the student council of the largest faculty at York University representing over 26,000 students pursuing various degrees, diplomas and certificates. The mission of SCOLAPS is to advocate, democratically represent, and uphold the best interests of all students in the Faculty at departmental, faculty and Senate level.
The primary goal of SCOLAPS this 2021-22 academic year is to provide support for students in the faculty despite operating in the virtual world. However, we are hopeful in coming back and hosting in person events. By fostering cooperation between the four LA&PS colleges, clubs and departments, there will be increased awareness of students' issues and concerns at all levels of the school where key discussions and decisions take place. In effect, the appropriate resources and opportunities will be provided to address the continuous growing needs of students to ensure our success.
I encourage students to become involved in SCOLAPS and one way to do that is to become a councillor. Being a councillor provides you with an opportunity to join this mission and to be part of a student voice that works to better the lives of students in the faculty and university as a whole. Fill the councillor sign up form, send us a direct message on Instagram to share any ideas, check out opportunities we have and attend our meetings and events on Zoom.
I can't wait to have you guys on board!