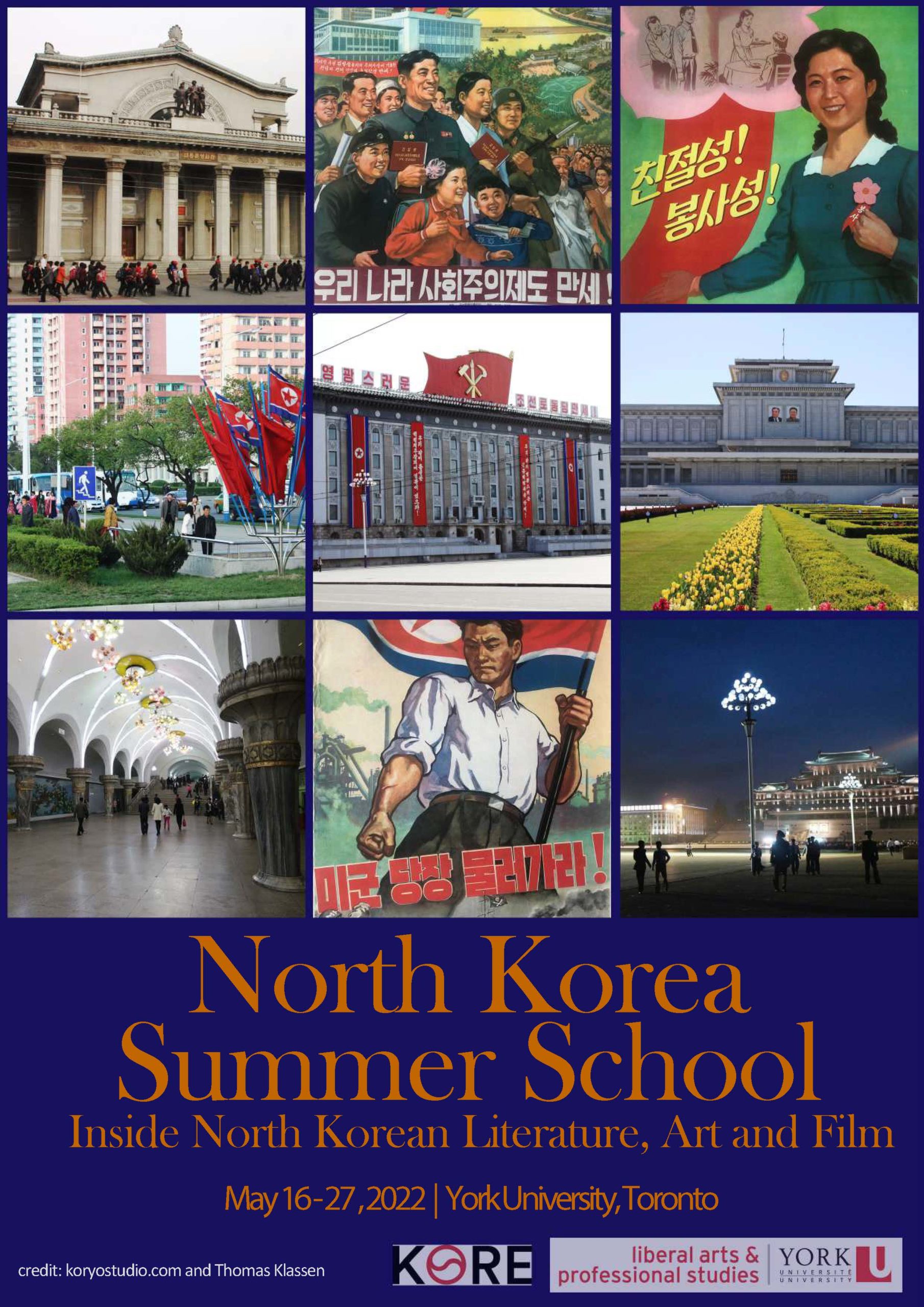 Home » Category Listing »
A view into North Korea's culture
A two-week summer school will offer an opportunity to explore the secretive country's literature, arts and propaganda
TORONTO, May 10, 2022 – News about North Korea often focuses on the country's politics and military, as do programs and courses offered at the post-secondary level, but there is much to learn about its art, music and culture, says York University public policy Professor Thomas Klassen. He has created a two-week summer program to address this gap.
Students from York and around the world, including from Cambridge University, University of California, Berkeley and University of Hawaii, have registered to attend this non-credit program. Among the registered participants are journalists, researchers, artists as well as others with a deep interest in North Korean culture.
"I look forward to learning more about North Korean propaganda, especially through the art and films produced by the country's authorities," says Soojin Park, a graduate student in North Korean Studies at Ewha Womans University in South Korea, who has enrolled in the summer school that will run from May 16 to 27.
Min Lee, a graduate student in social anthropology at York, is also eager to attend. "I am excited to meet the instructors and guest speakers and listen to their experiences about North Korea."

The North Korea Summer School: Inside North Korean Literature, Art and Film is a unique opportunity to explore the cultural aspects of contemporary North Korea, Klassen says. "York University is fortunate to have two of the world's leading experts on the topic coming to teach on campus."
Immanuel Kim, Korea Foundation and Kim-Renaud Professor at the Department of East Asian Languages and Studies at George Washington University, will lead the program along with Nicholas Bonner, who has been involved in the production of various documentary films on North Korea, including Crossing the Line and the feature film Comrade Kim Goes Flying.
Professor Kim, who is the author of Laughing North Koreans: Culture of the Film Industry and Rewriting Revolution: Women, Sexuality, and Memory in North Korean Fiction, will lead the first week, an introduction to key elements of North Korean culture.
The second week, led by Bonner, will focus on topics such as foreign engagement with North Korean culture, films and architecture, and North Korea's strict socialist realism theme in various art forms. He will share his experience engaging in various art and film projects, and from his dozens of trips to the country.
The summer school is presented by the Korean Office for Research and Education (KORE) at York University with funding support from the Academy of Korean Studies and York's Faculty of Liberal Arts and Professional Studies.
-30-
York University is a modern, multi-campus, urban university located in Toronto, Ontario. Backed by a diverse group of students, faculty, staff, alumni and partners, we bring a uniquely global perspective to help solve societal challenges, drive positive change and prepare our students for success. York's fully bilingual Glendon Campus is home to Southern Ontario's Centre of Excellence for French Language and Bilingual Postsecondary Education. York's campuses in Costa Rica and India offer students exceptional transnational learning opportunities and innovative programs. Together, we can make things right for our communities, our planet, and our future.
Media Contact:
Gloria Suhasini, York University Media Relations, 647-463-4354, suhasini@yorku.ca