Home » Category Listing »
York U prof gets $1M+ for novel research on role of mitochondria in muscle decline
Federal government grant to support work looking at role of exercise, sex and age on muscle decline, emerging role of lysosomes
TORONTO, Sept. 14, 2023 - Aging is inevitable and with it comes a decline in muscle mass, which – for the half of Canadians who don't get enough exercise – compounds the problem. Thanks to a more than $1 million grant over five years from the Canadian Institutes for Health Research (CIHR), York University Faculty of Health Professor David Hood will further scientific knowledge of this topic by delving into the role of lysosomes in clearing out bad mitochondria from muscles.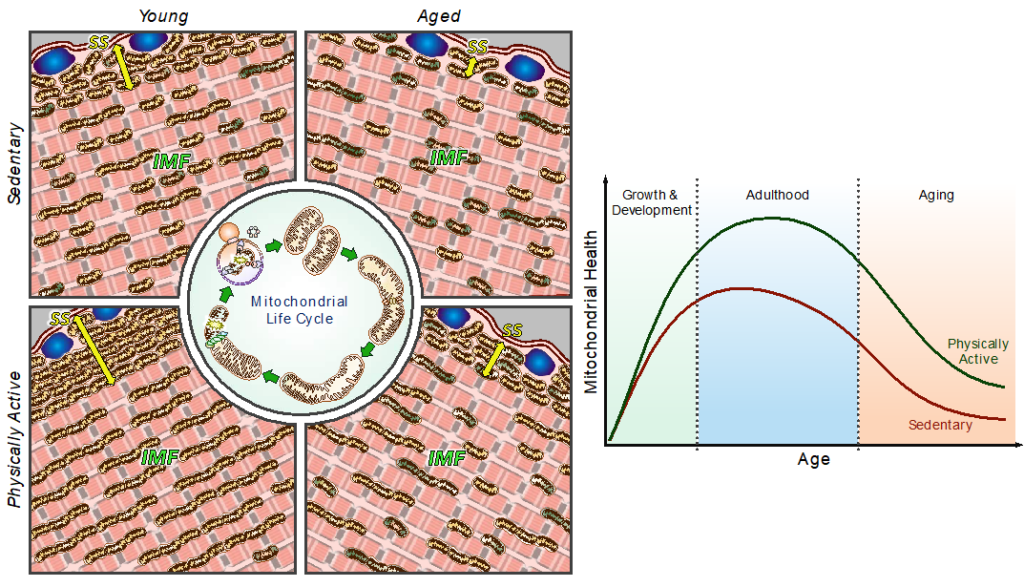 "It's not about a rare illness, it's about something that impacts all of us. After cancer and heart disease, musculoskeletal illnesses are one of the biggest burdens on society," says Hood, Canada Research Chair and Professor in the School of Kinesiology and Health Science and a pioneer in the study of exercise physiology and mitochondria in Canada. "What's going on with the lysosomes? Why aren't they degrading mitochondria the way they should, and can exercise improve lysosomes? We will be studying whether or not the removal of bad mitochondria can be improved by regular exercise, whether there is a biological sex difference between males and females in the removal of mitochondria and whether it's affected by age."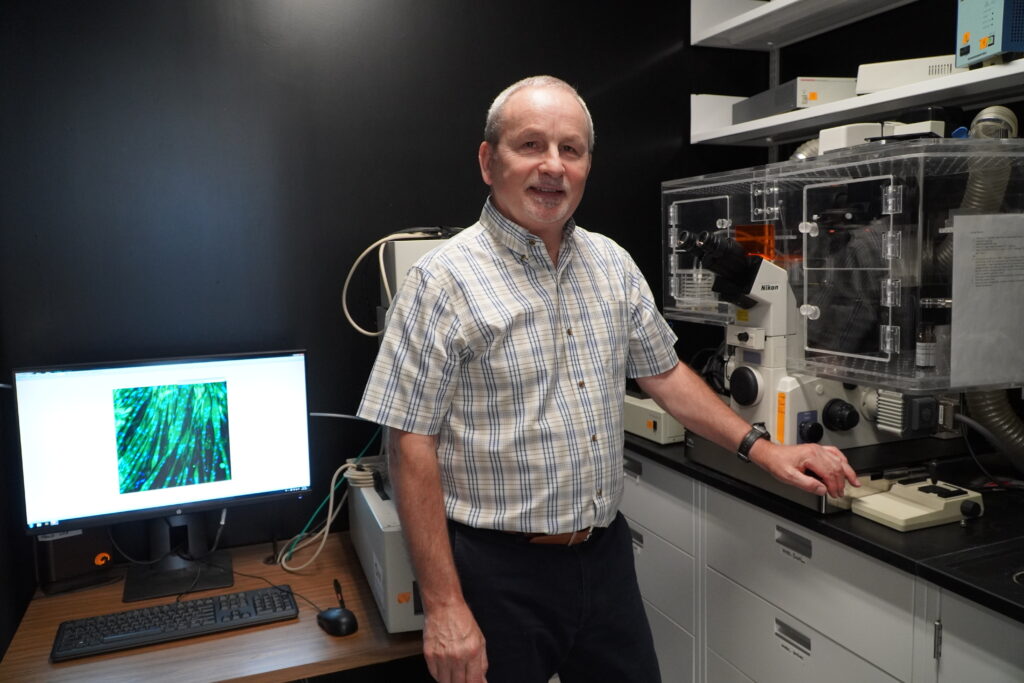 Hood, founder of the Muscle Health Research Centre at York, has been studying the synthesis of mitochondria and musculature for decades. More recently he has taken an interest in the role of lysosomes – the "Pac-Man" organelles responsible for clearing out cellular materials when they no longer function as they should – in the removal process of worn-out mitochondria.
Mitochondria are responsible for producing the energy required to power cells, and like all cellular structures, break down over time and need to be replaced. Previous research shows a lack of removal causes a buildup of free radicals. A lack of energy production is one reason for muscle decline in aging, and exercise helps with the removal of old mitochondria, but he says the role of lysosomes is poorly understood and the research is in its infancy.
To build on this nascent body of evidence, Hood and graduate students from York will look at lysosomes and contracting muscles cells under a microscope, conduct animal studies and look at human tissue via a collaboration with research partners at the University of Florida.
Hood says mouse model studies show that females have more mitochondria in muscle tissue than males, and previous research at York also discovered that they have more lysosomes. Now, he will look at whether the same would be true in humans.
Mitochondrial research has been exploding in recent years, due to its key role in the aging process in general, and while there is much interest in developing a pill that would help along with the mitochondrial renewal process – Hood himself has done studies looking at the role of the antioxidant resveratrol found in red wine and found it did indeed help mitochondrial function in conjunction with exercise – Hood is not a "magic pill" advocate.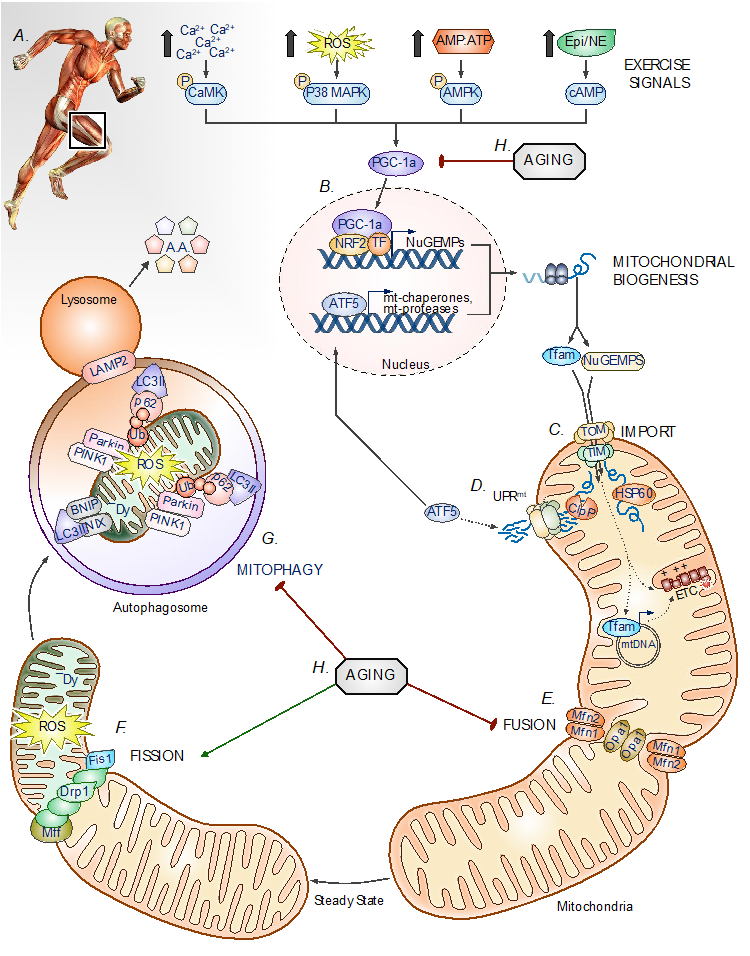 "There's no doubt there is a ton of excitement on mitochondria in the research world — more than any other organelle really — and there is great interest in finding the pharmaceuticals or nutraceuticals that can combine with exercise to make mitochondria work better," says Hood. "With age and inactivity, the more mitochondria deteriorate, and the less likely people are to exercise. This leads to a further decline in mitochondrial function – a feed forward mechanism. However, the inverse is also true – training our body produces more mitochondria and gives us the energy for further exercise, helping to stave off chronic disease. As someone with a lifelong interest in athletics, as someone who teaches exercise physiology to 600 students per year, I've got to try to promote exercise, and the mechanisms of its health benefits, as best I can."
Other York professors who received CIHR funding for this period include Faculty of Health professors Antony Chum for investigations on self-harm behaviours in trans and non-binary individuals and Mathieu Poirier for examining tobacco controls through a gender-based lens, and Faculty of Science professors Chun Peng for research into placental development in preeclampsia and Mark Bayfield for work looking into the regulation of gene expression.
"The support from CIHR for Dr. David Hood's important research on the role of mitochondria in muscle decline will advance our understanding of how we can mitigate muscle decline to help us age better and healthier. The CIHR funding for his work and for that of his York colleagues in areas ranging from self-harm behaviours to the regulation of gene expression, is a recognition of the outstanding calibre of York's research in health and how that research will benefit society," said Faculty of Health Dean Dr. David Peters.
Watch a video of David Hood explain the research.
-30-
About York University:
York University is a modern, multi-campus, urban university located in Toronto, Ontario. Backed by a diverse group of students, faculty, staff, alumni and partners, we bring a uniquely global perspective to help solve societal challenges, drive positive change and prepare our students for success. York's fully bilingual Glendon Campus is home to Southern Ontario's Centre of Excellence for French Language and Bilingual Postsecondary Education. York's campuses in Costa Rica and India offer students exceptional transnational learning opportunities and innovative programs. Together, we can make things right for our communities, our planet, and our future.

Media Contact: Emina Gamulin, York University Media Relations, 437-217-6362, egamulin@yorku.ca