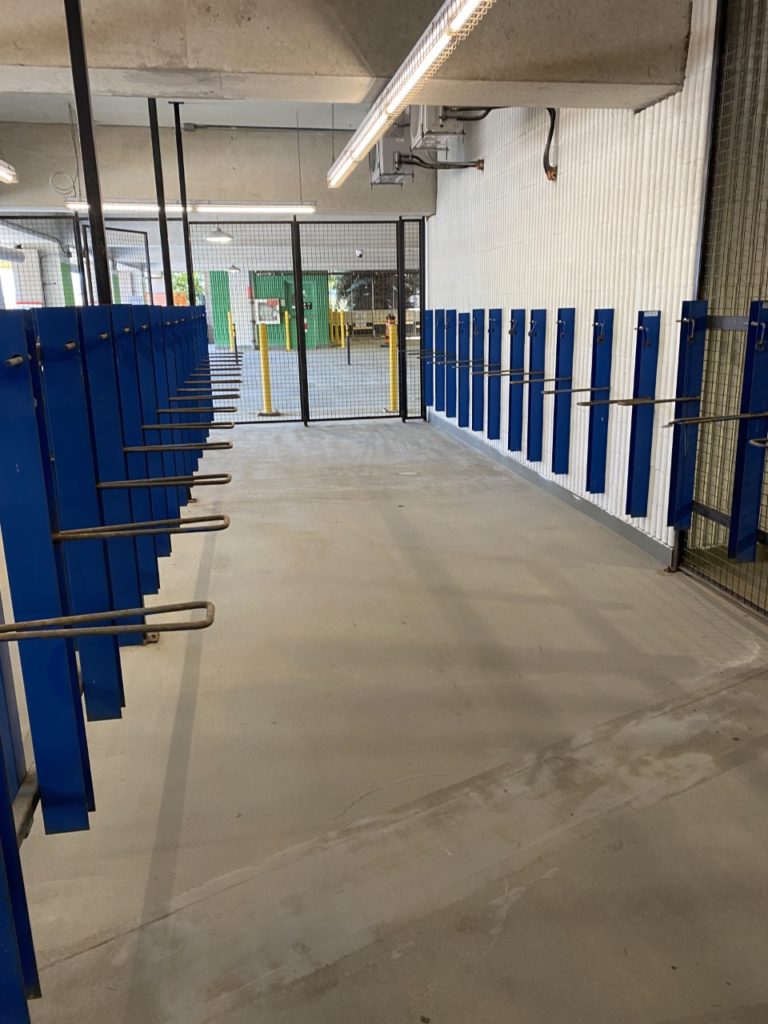 York University's Keele Campus offers two (2) secured bike enclosures for use by community members. They are conveniently located at either end of the campus, one is in the Arboretum Lane Parking Garage, the other enclosure is in the Student Services Parking Garage.
These enclosures offer protection against theft, vandalism, and inclement weather.
They are monitored 24/7 by CCTV and are only accessible to community members that are registered for use and have key access.
The fee is $20, plus applicable taxes, per year (May 1-April 30). This fee goes towards supporting improvements and upkeep of the enclosures.
Completed applications must be submitted via email to parking@yorku.ca. A member of the Parking Services team will contact you to complete the application process and arrange for key pick up.