Explore our list of archived research projects. Check back frequently to see them grow.
---
Language and Food: Knowledge Transfer through Beadwork
Seeking to proliferate beadwork as a form of knowledge mobilization, this project was a collaboration with Haudenosaunee and Anishinaabe beadwork artists who translated this "Language and Food" photo essay by Ryan Decaire through traditional beadwork practices.
PI: Kiera Kaia'tano:ron Brant Birioukov
---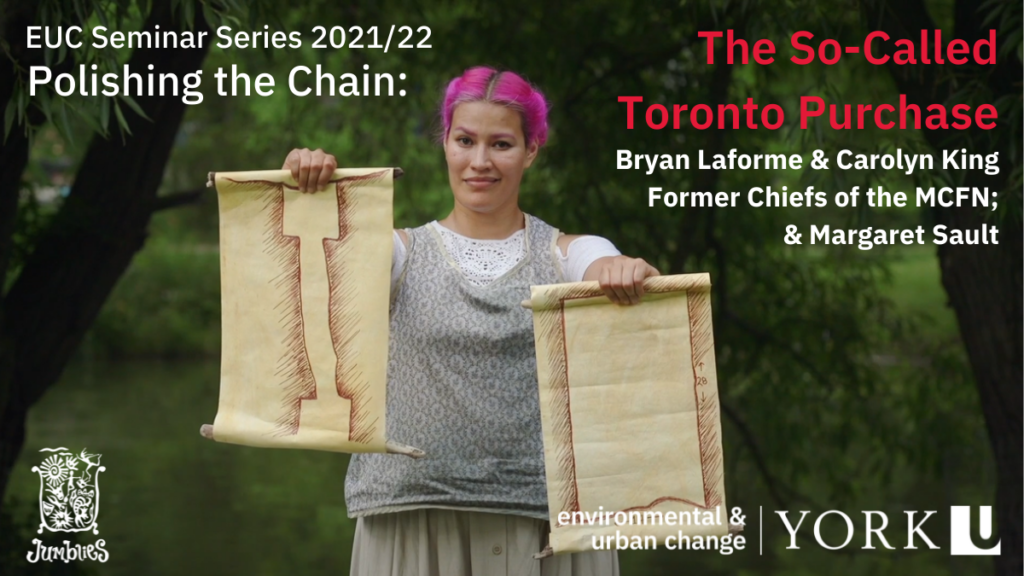 Polishing the Chain
Polishing the Chain is a knowledge mobilization project that leverages the research of the Indigenous-led Talking Treaties community-arts project, in order to instigate, amplify, and enrich public discussion on our treaty responsibilities as settler and Indigenous residents of Tkaron:to.
Project team: Martha Stiegman, Ange Loft, Victoria Freeman, Jill Carter, Alan Corbiere
---