Bachelor of Arts (BA)
Boozhoo! She:kon! Wachay! Welcome!
Indigenous Studies addresses the multiple experiences of Indigenous communities in Canada and around the world. This program relies on theories developed by Indigenous scholars, Elder teachings, ceremonies, and a focus on treaty rights and relationships. Other areas include focusing on Metis identities, non-status and/or urban Native peoples and Indigenous-Black relations.
The program creates a foundation in Indigenous languages, cultures, and traditions and languages. Other courses address Indigenous women, the interrelations between Black and Indigenous peoples, the relationship between racism and colonialism (locally and globally), the effects of racialized violence on both Indigenous men and women and people of colour and global Indigeneity. You can also choose courses in Indigenous literatures, cinema and music.
You'll have the opportunity to study with celebrated instructors who have been recognized nationwide for their fiction and non-fiction writing, and have worked on the Truth and Reconciliation Commission of Canada. Graduates go on to careers in journalism, public administration, law enforcement, court work, policy work and research on Indigenous issues.
Quick Links
Are you a future student?
OUAC Code: YUK
What you'll learn
---
Develop an awareness and a sense of social responsibility relating to Indigenous issues.
Learn about Indigenous cultures and spirituality by taking part in ceremonies.
Study the relationship between racism and colonialism, and the effects of racialized violence on Indigenous men and women and people of colour.
Hands-on experiences
---
Benefit from a placement in an Indigenous or supporting organization.
Join in community-focused and cultural-based activities in urban Native organizations and First Nations.
Enjoy enhanced classroom learning with our full slate of guest lecturers, including community leaders.
The program is really about language and culture- learning about the people who have shared this territory since time immemorial. You'll have a chance to learn Ojibwe if you wish to or Mohawk in the future, as the two nations that share this territory. It's also about land, and in some ways it's a political relationship. What treaties were signed between Canada and First Nations? How did Canada end up with 99.8% of the Indigenous lands? And finally, questions of law. How have laws such as the Indian Act been used to control Indigenous peoples in the past and the present and how can this be changed? Indigenous Studies is a combination of culture, spirituality and the issues facing Indigenous peoples today.
— Bonita Lawrence
Professor, Indigenous Studies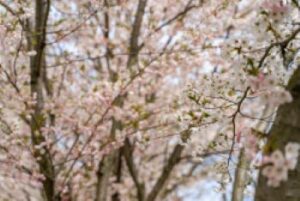 October 24, 2023
Humanities Department Statement on Academic Freedom