We're proud of our committed faculty members who are proven leaders at York University and within the community. Engaged in vital, ground-breaking work, they're earning honours for their scholastic achievements and research beyond the classroom, including internal and external awards, and research chair appointments. These dynamic individuals are significantly enhancing the quality of learning for York students and making positive change on a local and global scale.
Canada Research Chair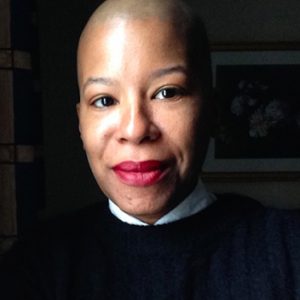 Tier 1 Canada Research Chair in Black Studies in the Humanities
As Tier 1 Canada Research Chair in Black Studies in the Humanities, Sharpe will create a fulsome and vibrant research hub, rich with innovative research creation practices and projects. The program will convene the Black Still Life Research Group as a new model of study bringing together established and emerging Black Studies scholars, graduate students, and visual and performing artists whose work investigates the myriad ways Black life is made and lived. Through collaborative, theoretical and community-based research methods, the program will explore interdisciplinary ways of knowing and acting to generate scholarly and creative outcomes in Black Studies knowledges. Read more about the announcement in yFile.
Excellence in Teaching
The Department of Humanities Awards for Excellence in Teaching recognize and celebrate excellence in teaching practices that promote deep student engagement through innovative delivery of the department's program learning outcomes.
Past Winners
Book Awards & Academic Honours
Andrea Davis is one of 10 recipients of the prestigious 3M National Teaching Fellowship, 2021. Head to yFile for more details.
Ted Goossen has published three volumes: including a translation of People from My Neighbourhood, by Hiromi Kawakami (Granta, UK), which has been submitted for the International Booker Prize.
Sylwia Chrostowska's book The Eyelid (2020) was named one of four best new books in science fiction; her Matches (2015) was translated into French in 2018.
Andrea Medovarski: Finalist for 2020 Canada Prizes in the Humanities and Social Sciences for her new book, Settling Down and Settling Up: The Second Generation in Black Canadian and Black British Women's Writing (University of Toronto Press, 2019)
Jesse Thistle's From the Ashes: My Story of Being Métis, Homeless, and Finding My Way is:

Winner of the 2020 Indigenous Voices Award in Canada for prose in English.

Winner of the 2020 High Plains Book Award, Indigenous category.
Winner of Kobo's 2020 Canadian Non-Fiction Emerging Writer Prize.
Finalist, CBC Canada Reads
A Globe and Mail Book of the Year
An Indigo Book of the Year
A CBC Best Canadian Nonfiction Book of the Year
Also the #1 bestselling book in Canada in both the overall and nonfiction categories

Tony Burke's book, The Infancy Gospel of Thomas in the Syriac Tradition: A Critical Edition and English Translation (2017) won the 2018 Frank W. Beare Award, which recognizes an outstanding book in Christian origins, Post-Biblical Judaism and/or Graeco-Roman Religions by a member of the Canadian Society of Biblical Studies.
Andrea Davis: 2018 Honoree, 100 Accomplished Black Canadian women (100abcwomen.ca)
Ted Goossen received the Order of the Rising Sun in 2018, the third highest order bestowed by the Japanese government. Prof. Goossen was recognized for his contributions to developing Japanese studies and promoting Japanese culture in Canada. He specializes in modern and contemporary Japanese literature and has translated a number of Japanese writers, including Shiga Naoya, Ibuse Masuji, and Murakami Haruki.
Christina Sharpe: New York Times book critic, Parul Sehgal, named Christina Sharpe's book In the Wake (Duke UP 2016) one of the most important books they had read in 2018; In the Wake was also voted one of the best books of the decade by Duke University Press editors, and was featured in a series of essays in Small Axe: A Caribbean Journal of Criticism in November 2018.
Andrea Davis: Renaissance Award, Afro-Global Television Excellence Awards Program, 2017
Kabita Chakraborty was recognized for her ability to bring the lived experiences of children in slum communities in India and plantation communities in Malaysia into the classroom in 2016. Her teaching helps students make real-world connections with respect to theory and research. Chakraborty was lauded for her passionate and innovate teaching practice, as well as fostering the development of critical thinking and incorporating her global experiences into her teaching structure. For more information, please see the yFile article.
Sylwia Chrostowska's debut novel Permission was chosen as one of five books of the year (2013) by Quill and Quire review editor Steven W. Beattie.
Stanley Tweyman has been appointed as a member of the SSHRC Banting Postdoctoral Fellowships selection committee for a three-year term.
Michael Herren received a SSHRC Insight Grant for his project, "Critical edition of the Épinal-Erfurt Glossary," the oldest Latin to Old English dictionary.
Theresa Hyun's Korean/English collection of poetry Riding the Peace Express was translated into Chinese by Jilin National University Press.
Markus Reisenleitner: Editor-in-Chief Imaginations: Journal of Cross-Cultural Image Studies