We're proud of our committed faculty members who are proven leaders at York University and within the community. Engaged in vital, ground-breaking work, they're earning honours for their scholastic achievements and research beyond the classroom, including internal and external awards, and research chair appointments. These dynamic individuals are significantly enhancing the quality of learning for York students and making positive change on a local and global scale.
Canada Research Chair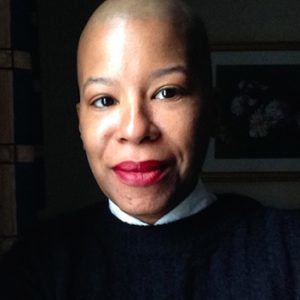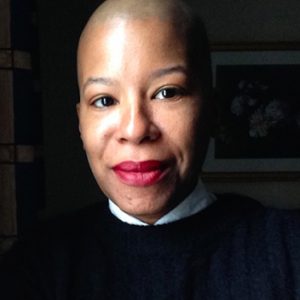 Christina Sharpe
Tier 1 Canada Research Chair in Black Studies in the Humanities
As Tier 1 Canada Research Chair in Black Studies in the Humanities, Sharpe will create a fulsome and vibrant research hub, rich with innovative research creation practices and projects. The program will convene the Black Still Life Research Group as a new model of study bringing together established and emerging Black Studies scholars, graduate students, and visual and performing artists whose work investigates the myriad ways Black life is made and lived. Through collaborative, theoretical and community-based research methods, the program will explore interdisciplinary ways of knowing and acting to generate scholarly and creative outcomes in Black Studies knowledges.
Read more in yFile.
Excellence in Teaching
The Department of Humanities Awards for Excellence in Teaching recognize and celebrate excellence in teaching practices that promote deep student engagement through innovative delivery of the department's program learning outcomes.
Nomination Process
They fall within three categories:
Teaching assistants (CUPE Unit 1) who have completed teaching in at least one 6-credit course in the Department of Humanities
Contract faculty (CUPE Unit 2) course directors or tutorial instructors who have completed teaching in at least 6 credits in the Department of Humanities
Full-time tenure-stream, tenured, or contractually limited appointments (CLAs) who have taught at least 30 credits but who have completed fewer than six years of teaching in the Department of Humanities
Nominations for these awards consist of:
Nomination letter (by any student or faculty member; maximum 750 words)
Summary of recent teaching evaluations (provided, with permission of the nominee by the Department of Humanities)
Teaching dossier (provided by the nominee; maximum 10 pages)
Supporting letters from 2 students (maximum 500 words each)
Supporting letter from 1 faculty member (maximum 500 words)
Any student or faculty member familiar with someone's teaching may make nominations. Award winners are chosen based on nomination materials received by the department's Teaching and Learning Committee. More than one award may be presented in a single category, but in some years (depending on nominations) awards may not be presented in all three categories.
We are proud that several winners of the President's University-Wide Teaching Awards come from the Department of Humanities
Steve Gennaro, President's University-Wide Teaching Award: Contract Faculty Category, 2023
Carolyn Steele, President's University-Wide: Contract Faculty Category, 2022
Jan Anderson, President's University-Wide: Teaching Assistant Category, 2022
Andrea Davis, President's University-Wide: Fulltime Category, 2017
Kabita Chakraborty, President's University-Wide: Fulltime Category, 2016