About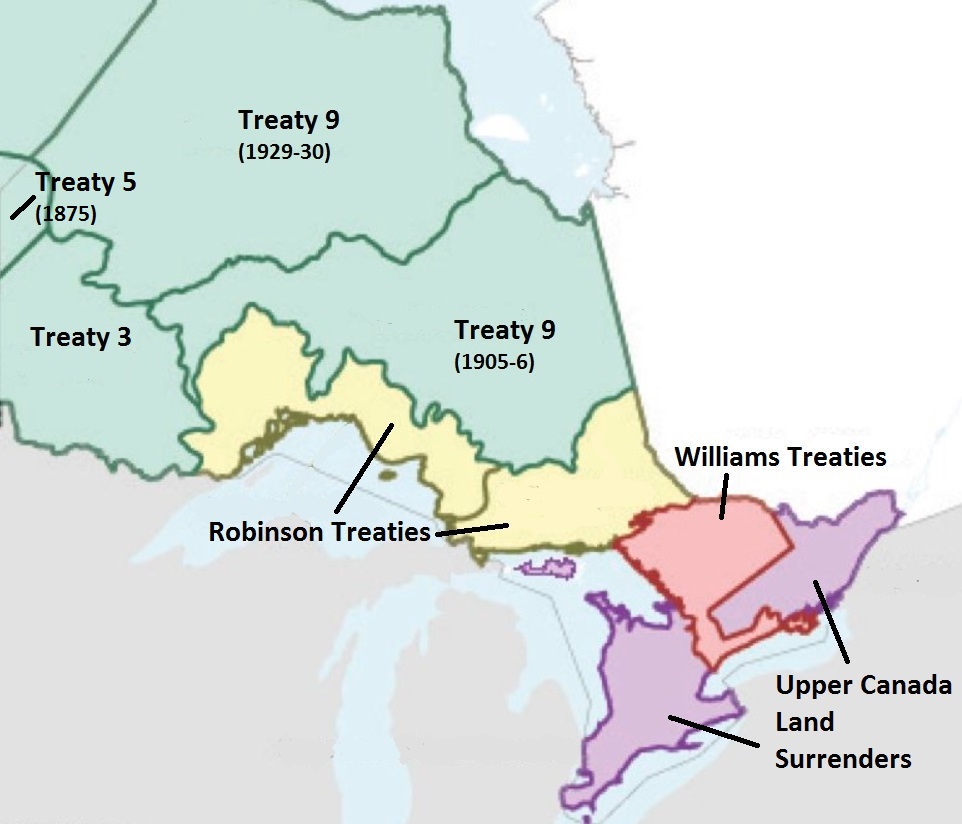 Treaties Recognition Week was established in Ontario in 2016 as a response to the Truth and Reconciliation Commission's Call to Action to increase treaty awareness.
This week serves as a way to honour the importance of Treaties established within the province of Ontario. It is held on the first full week of November.
We recognize the collective treaty rights granted to Indigenous peoples in Ontario through these historical treaties:
Upper Canada (1781-1862)
Robinson Treaties (1850)
Numbered Treaties (1870-1930)
Williams Treaties (1923)
This year, Treaties Recognition Week is held from November 6th to November 13th.
Learn More
Treaties Recognition Week - Ontario.ca
Map of Treaties and Reserves in Ontario
"Indigenous Voices on Treaties" - ontario.ca
Heritage Minutes: Naskumituwin (Treaty) - Video