A fire safe premise is important while people engage in their activities on campus. Building and Fire Code Compliance staff members service the campus community and work in concert with Security and the Toronto Fire Services.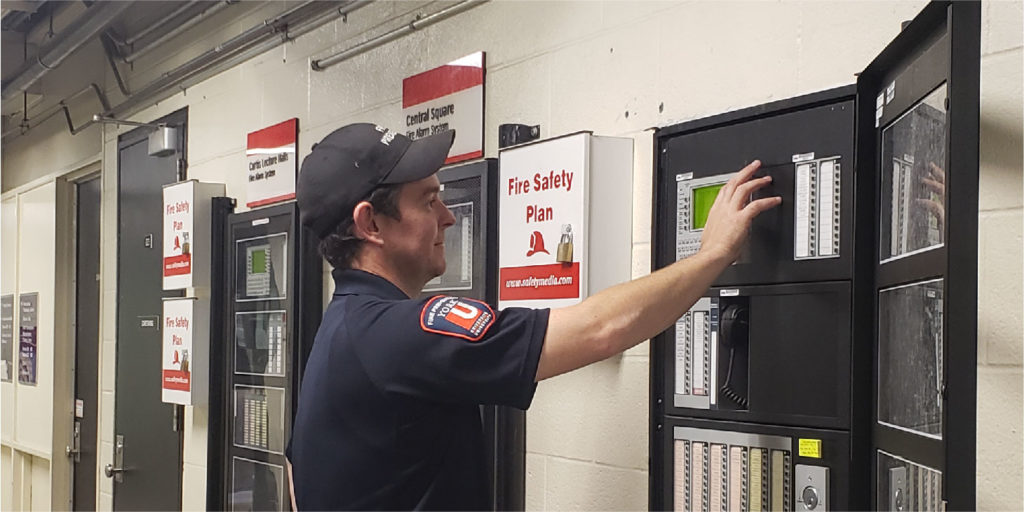 Fire Prevention Inspectors
• Ensure readiness of fire protection equipment including fire alarm and emergency lighting systems.
• Facilitate fire code inspections.
• Support fire alarm monitoring and emergency responses.
• Promote fire hazard mitigation and controls.
• Support fire emergency evacuation training and facilitate fire drills.
• Issue hot work permits.
• Determine occupant load limits.
• Review temporary interior display and table layout where permissible.
• Provide building and fire code guidance.
• Participate in the Joint Health and Safety inspections.
How to Reach us
221 William Small Centre
416 736 2100 x 43473 (4FIRE)
416 736 5653
Staff
Manager, Building Code/Fire Protection
Ken Wong
kenkwong@yorku.ca
416-896-2787