The Community Safety Department's Security Services is committed to keeping York University campuses safe for everyone. All of the Security Services personnel are trained to a high professional standard to ensure your safety and to deal with any incidents that may occur.
---
CONFLICT RESOLUTION PATHWAYS
The Better Together website offers comprehensive information on a range of COVID-19 information. Conflict can arise from a lack of information or from misinformation and the site can be a useful primary resource to help prevent and/or ease conflict, if it may arise. If conflict does arise, it should be resolved as close to the source as possible. Members of the community are encouraged to address any issues promptly and informally as appropriate and respecting rights and privacy of all parties. Should informal attempts at resolution be unsuccessful or inappropriate and conflicts continue to persist, the parties should seek the advice and/or support of their Department or Faculty. 
York Security Services should only be contacted in situations where there is an immediate threat to personal safety that cannot be resolved with the assistance of the Department or Faculty or requires an immediate intervention by York Security Services.
---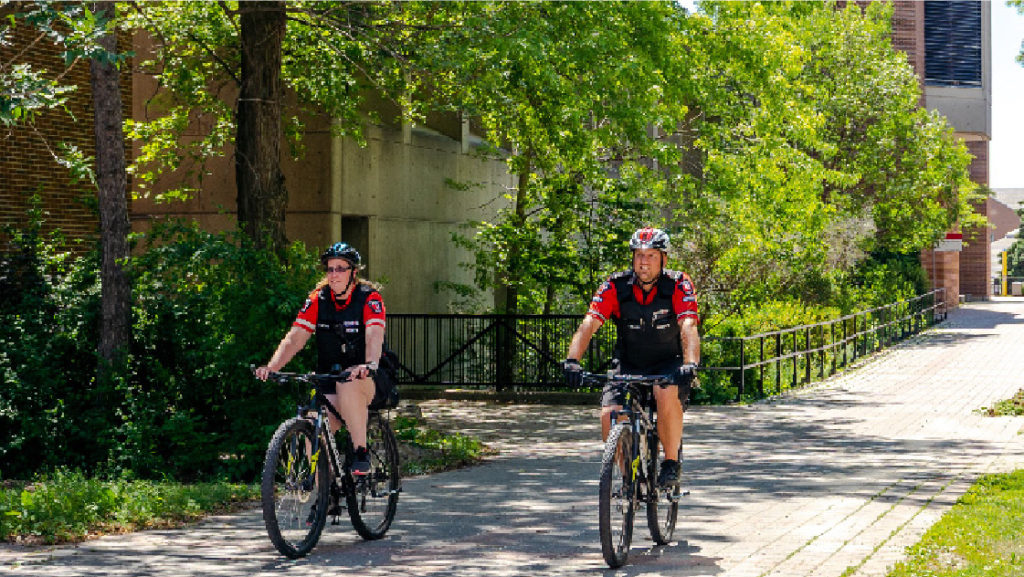 Campus Patrols
To develop a relationship with and better serve the community, Security Services personnel are on campus everyday, interacting with students, staff, faculty and visitors, out in the community. Security personnel can be seen walking around campus, in patrol vehicles and, when the weather allows, on mountain bikes.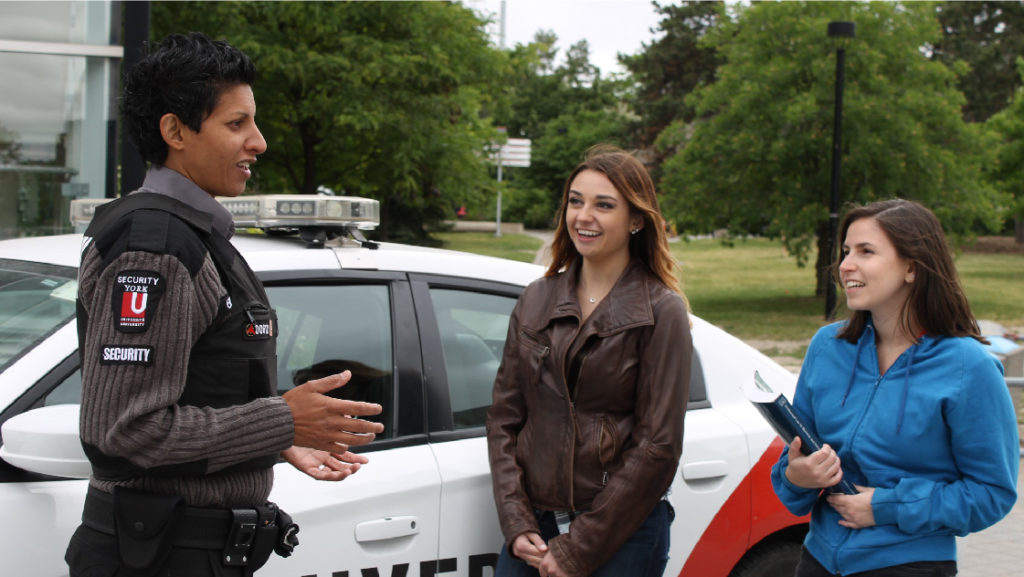 Undergraduate Residences
Security Services' Security Watch personnel are stationed overnight in undergraduate residences during the Fall and Winter Terms. They support residence life by providing pro-active security patrols, access control, alarm monitoring and other safety and security services within the undergraduate residences.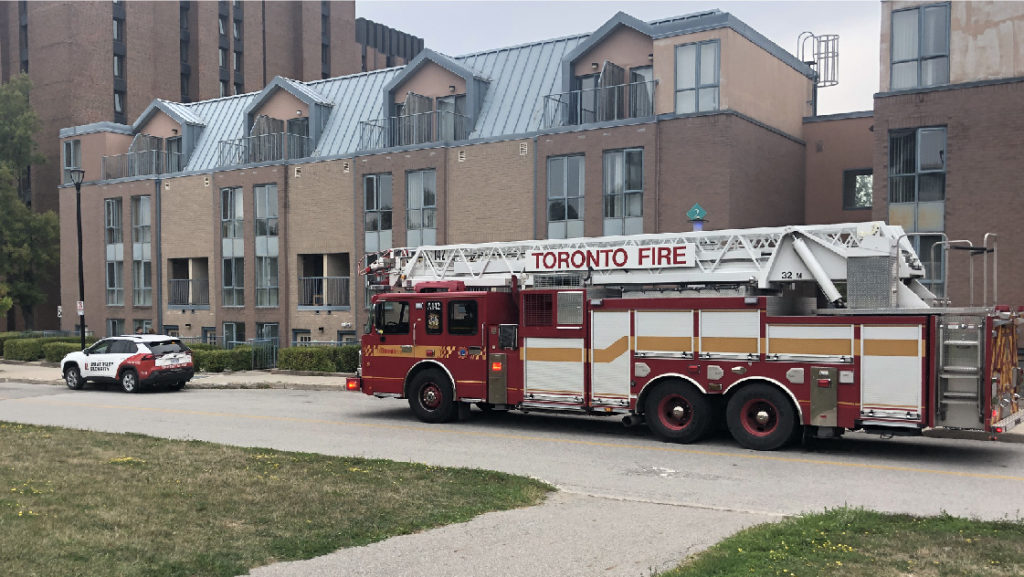 Emergency Services Vehicle Escort
Security Services has agreements in place with emergency responders (i.e. firefighters, police and paramedics) that when they are responding to an emergency on campus, Security Services personnel will meet them at the campus perimeter to escort them to where they need to go.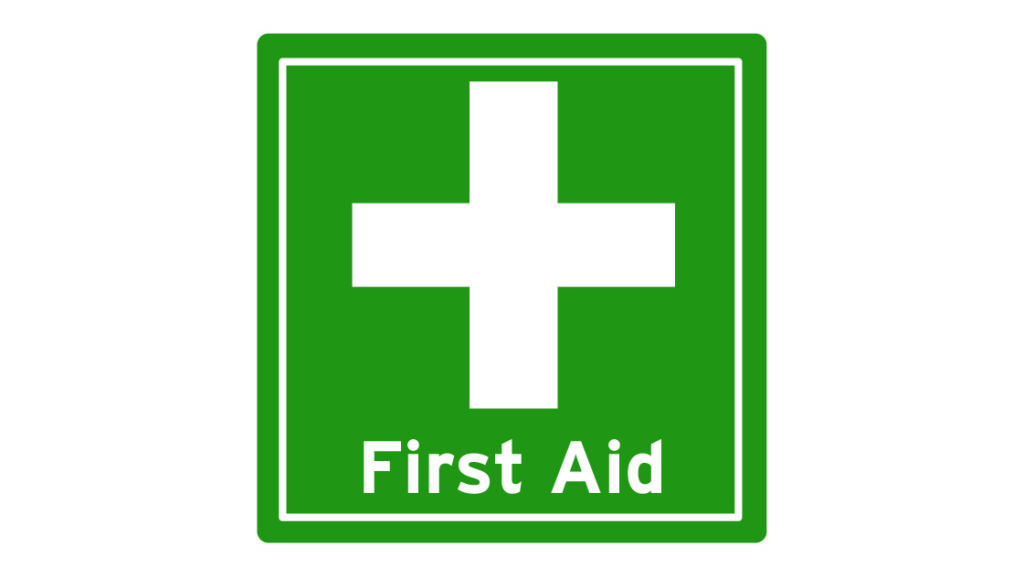 First Aid
Security Services provides 24-hour first aid response to individuals experiencing illness or injury.
First Aid Equipment:
First Aid kits
Automated External Defibrillators
Oxygen
Naloxone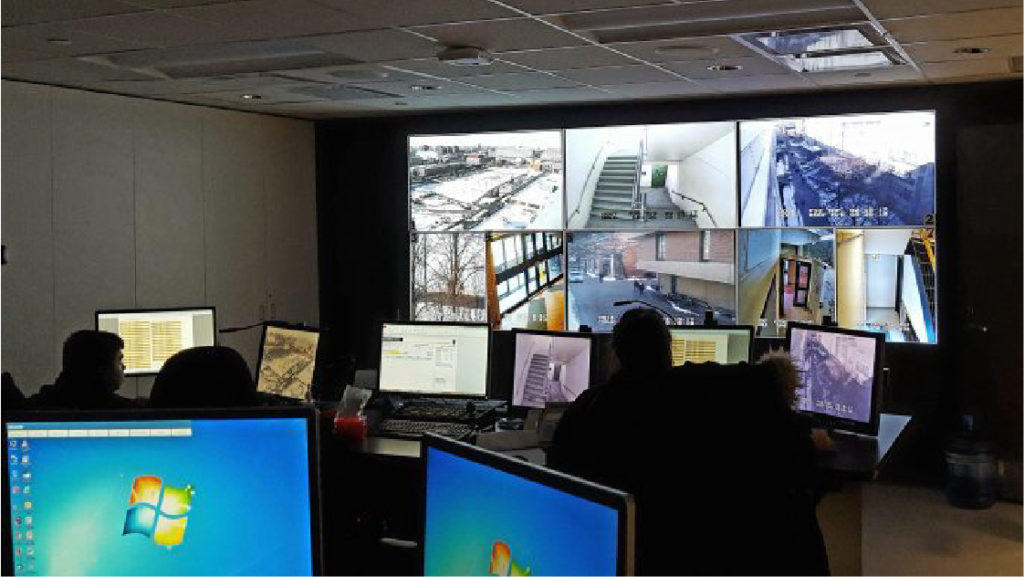 Security Control Centre
The Security Control Centre is the central security dispatch, alarm and closed-circuit television (CCTV) monitoring hub for the York University campuses . Operating 24/7, the Security Control Centre receives and dispatches calls for service. The Security Control Centre is equipped with state-of-the-art monitoring equipment, including a video wall that is capable of displaying live video feeds from the hundreds of cameras.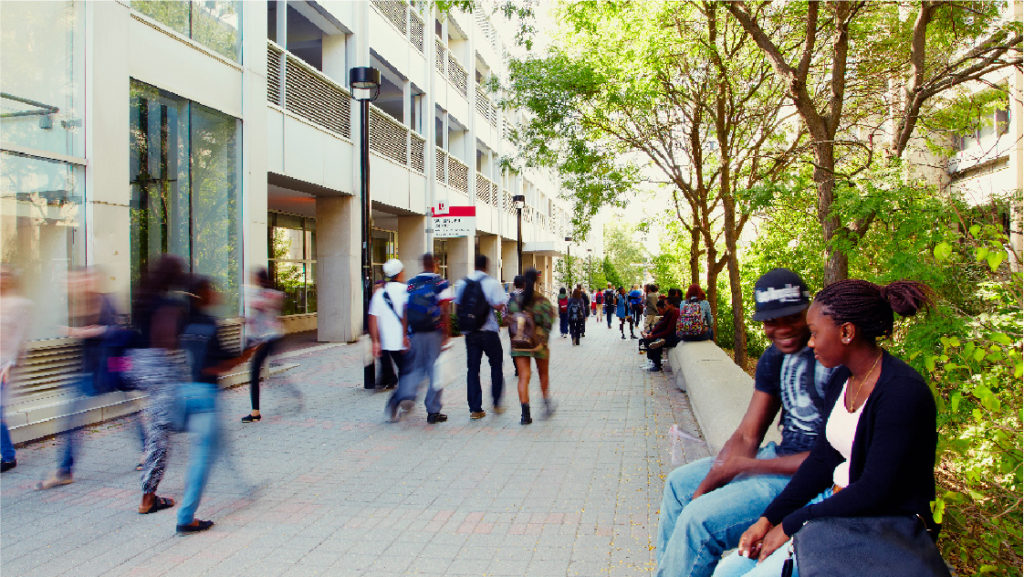 Investigations and Threat Assessment
Security Services' Investigations and Threat Assessment personnel proactively research upcoming events to ensure the safety of community members while continuing to provide a peaceful forum for York educational objectives. They conduct non-criminal investigations and assist the police with criminal investigations. They create safety plans for at-risk individuals.
---
How to Contact Security Services
Emergencies and Urgent Situations
For life-threatening situations where people or property are at immediate risk:
call 911 first
then call Security at 416-736-5333, or from your office phone at extension 33333, or for TTY at 416-736-5470.
Non-Urgent Safety Matters
To report a non-urgent safety incident to Security Services:
call 416-650-8000, or from your office phone at extension 58000, or for TTY at 416-736-5470.