Biophysics is a transdisciplinary frontier of science in which the principles and techniques of physics are applied to study living things and how they work. York's program in Biophysics is a four-year specialized honours degree which spans fundamental physics and its application in medicine, aging and disease, biophotonics, vision and biosensory physics, and neurophysics.

Helen Freedhoff First Year Award
The Helen Freedhoff First Year Award is in memory of Dr. Helen Sarah Freedhoff. She was the first woman appointed as a physics professor at York University where she was a model citizen of her department. Eligible students will be domestic and/or international entering undergraduates, admitted to the Faculty of Science, Physics and Astronomy department (including Biophysics). Recipients of the award will receive $5000 upon full-time enrolment and $5000 after a 12-week research placement with a Faculty of Science professor during the summer following the first year of study. Please see the full award description for detailed eligibility requirements and how to apply.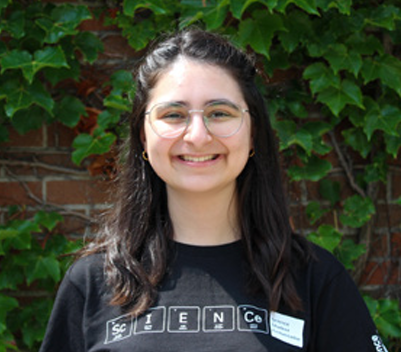 The Biophysics program at YorkU is a very unique one. I get a nice taste of all science courses while having the opportunity to focus on the courses I love. It is an integrative area of study that encourages critical thinking and creative problem-solving skills using the perspective of more than one science. I'm passionate about exploring and studying the biology of humans as we begin our journey to space. I'm nurturing this interest by learning more about cell and animal biology in addition to immunology while studying the physics of space travel.
- Zena, Biophysics Student