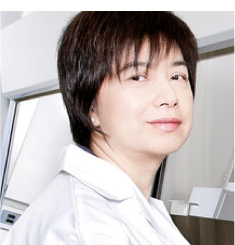 Chun Peng
Full Professor
Department
Biology
York Research Chair
Biology Graduate Program Eligible to Supervise
Email
Contact
Office Location
329B LSB
Phone Number
(416)736-2100 ext 40558
Research Interests and Goals
Research in my lab focuses on female reproduction and women's reproductive health. We use various tools in cell and molecular biology, genetics, biochemistry, physiology, and bioinformatics to investigate how growth factors, hormones, microRNAs, and circular RNAs regulate oocyte maturation and placental development and how their dysregulation contributes to the pathogenesis of preeclampsia. In addition, We study the molecular mechanisms underlying the development of ovarian cancer.
Current research projects in my lab include:
Regulation of placental development by signaling networks and their involvement in the pathogenesis of preeclampsia.
Role of circular RNAs in ovarian cancer development.
Development of novel beta-catenin inhibitors as potential therapeutics for ovarian cancer.
Regulation of zebrafish sexual differentiation and ovarian development.
Our research is supported by the Canadian Institutes of Health Research, Natural Sciences and Engineering Research Council, Cancer Research Society, Canada Foundation for Innovation, and York University.
Representative Publications
For a complete list of my publications, please visit: Google Scholar
Shan Y, Chen Y, Brkić J, Fournier L, Ma H, and Peng C, 2022. miR-218-5p induces interleukin-1β and endovascular trophoblast differentiation by targeting the transforming growth factor β-SMAD2 pathway. Front Endocrinol 13: 842587.
Hayder H, Fu G, Nadeem L, O'Brien JA, Lye SJ, and Peng C. 2021. Overexpression of miR-210-3p impairs extravillous trophoblast functions associated with uterine spiral artery remodeling. Int J Mol Sci 22: 3961.
Zayed Y, Qi X, Malik R, and Peng C, 2020. Nodal regulates ovarian functions in zebrafish. Mol Cell Endocrinol, 511:110821.
Salem M, Shen Y, Bernaudo S, and Peng C, 2019. MicroRNA-590-3p targets cyclin G2 and FOXO3 to promote ovarian cancer cell proliferation, invasion, and spheroid formation. Int J Mol Sci 20: 1810
Salem M, O'Brien J, Bernaudo S, Shawer H, Ye G, Brkic J, Amleh A, Vanderhyden B, Reky B, Yang BB, Krylov S, and Peng C, 2018. MicroRNA-590-3p promotes ovarian cancer growth and metastasis via a novel FOXA2-Versican pathway. Cancer Res 78: 4175-4190
Brkic J, Dunk C, Fu G, Nadeem L, O'Brien J, Wang YL, Rosman D, Shynlova O, Yougbaré I, Ni H, Lye S, and Peng C, 2018. MicroRNA-218-5p promotes endovascular trophoblast differentiation and spiral artery remodeling. Mol Ther 26: 2189-2205.
Sub-Disciplines
Molecular and Cell Biology, Animal Physiology
Research Areas
Cell and Molecular Biology, Physiology and Neuroscience