Curious about Open Educational Practices? Learn more with the Libraries' Infographic, Guide & Mini-Course
By Stephanie Quail
You may have heard the terms open education (OE) and open educational resources (OER) over the last few years. This global movement has changed the way instructors use educational resources in the classroom.
OER are free teaching and learning resources that are created by instructors and other experts and use open licences, such as Creative Commons licences. Because OER use open licences, individuals using the resources are provided with a full range of re-use permissions, commonly known as the 5Rs (Retain, Reuse, Revise, Remix, and Redistribute).
These permissions enable faculty and instructors to not only use the resource for free, but also revise or remix the resource to create tailored content for their specific teaching or learning context.
Using OER in the classroom not only helps save students money and provide them with access to course learning materials from the first day of classes, but it also allows instructors to customize the resources and make them more relevant, inclusive and accessible for students. For example, an instructor could use an open textbook in their course and update the case studies so they incorporate local issues that are more engaging for their students.
The Libraries have created three resources to help you learn more about OER and OE and incorporate them into your classroom:
Support for Open Educational Infographic
The Libraries' Support for Open Educational Practices infographic was developed using H5P, an open-source software. Any faculty member or instructor with a YorkU email address can use eCampusOntario's instance of H5P to create a variety of interactive resources.
By viewing the infographic, you will learn more about:
Why OE is important
What OER are
Examples of OER
And how the Libraries can help you get started on your OER journey!
OER Guide
The Libraries have also created an OER guide that lists some of the best repositories to locate OER that cover a wide range of course needs. For example, the guide lists the best ways to find:
Open textbooks
Open course materials, like slide decks, lesson plans, and modules
Openly licensed images, slide deck templates, icons, and media
Mini-Course for Faculty and Instructors on OER
Finally, if you've read through the above resources and are ready to further explore OER and incorporate these practices into your classroom, you may want to enroll in the Libraries' 4-week mini-course on open education. This course covers the following topics:
OER 101
Copyright and Creative Commons licences
Finding & Evaluating OER
Creating & Adapting OER
The course is offered in two formats:
A fully asynchronous section, which includes four pre-recorded lectures and short, simple assignments are completed via eClass.
A synchronous Zoom section where students attend four live Zoom classes and complete short, simple assignments via eClass.
It is anticipated that participants will spend about 6-10 hours in total completing these courses. Register today for one of the November 2022 sections!
Finally, if you'd like to be involved in campus initiatives that support OE and OER usage and creation at York, check out York's Open Education Steering Committee (OESC). The OESC supports OE practices at York by hosting events, creating working groups to develop support structures on campus, and by sponsoring initiatives like the Libraries' OE mini-course.
About the Author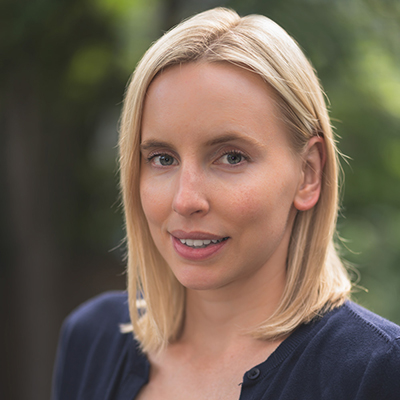 Stephanie Quail is a Scholarly Communications Librarian at York University. She provides support for open education initiatives at the university and is a member of York's Open Education Steering Committee. She is also a graduate of the Scholarly Publishing and Academic Research Coalition's Open Education Leadership program.