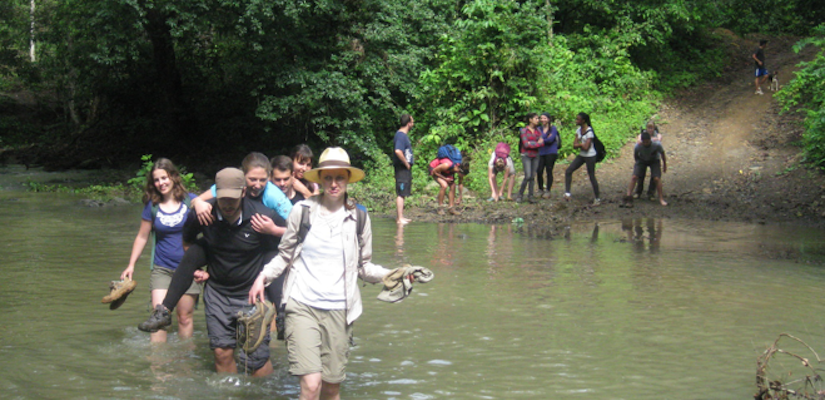 Experiential Education is quickly becoming one of the most critical components of every student's educational experience.
As a global leader in offering unique EE learning experiences to our students, York is committed to strengthening the support and resources we provide to our faculty, in order to help faculty across all programs identify, structure and implement EE experiences.
The YU Experience Hub is a department within York University, created to support all aspects of Experiential Education, and staffed by 4 full time staff members. Whether classroom-based, community-based, or work-focused, we're here to help connect your students with York's stakeholders, in order to provide them with a rich learning experience that imparts skills and knowledge that will prepare your students for the working world.
Visit the Contact Us page to get in touch and a member of the YU Experience Hub team will be in touch with you shortly!
In addition to the YU Experience Hub, there are other resources available at York to support Faculty in a variety of ways.

Teaching Commons
The Teaching Commons brings together like-minded individuals who are interested in exploring and sharing teaching and learning innovation across York University. The Teaching Commons team is based in TEL 1050 and maintains a virtual presence via our website and Moodle courses. More than a presence, we are a network of colleagues, collaborations and projects, working across and within Faculties and Support Services.
The Teaching Commons provides both virtual and face-to-face programming and activities for all faculty members. Currently the Teaching Commons is developing close working relationships with Faculties, responding to their needs for customized teaching support and assisting with the recognition of outstanding teaching and teaching scholarship.
SPARK
SPARK, the Student Paper and Academic Research Kit, is an e-learning resource designed to help students succeed at written academic assignments.
SPARK focuses on the development of academic literacies, such as research, writing and learning skills. Academic literacies are a set of interrelated skills. As a result we take a holistic approach by organizing the content around the process of completing a written assignment, rather than treating each skill (research, writing, etc.) as a separate domain.
SPARK has been extensively tested throughout development with York University students to ensure that the design suits their needs. It is also intended to support teaching. Academic literacies are best learned in the context of courses and disciplines. To this end, we have designed materials for instructors with suggestions on integrating the modules into curriculum and course management environments.