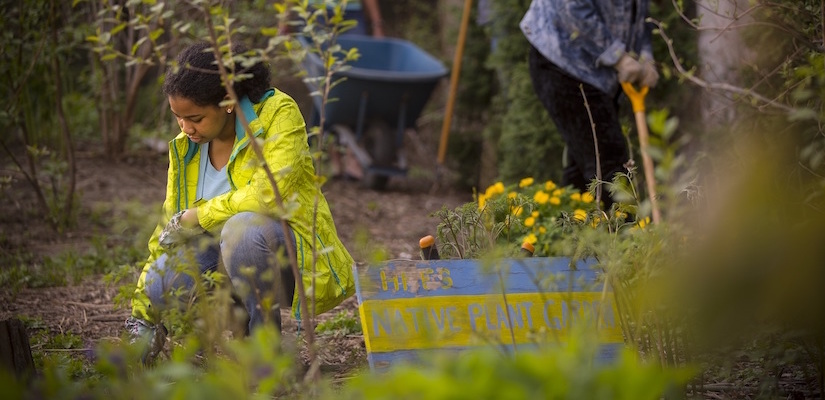 Put theory into practice by working alongside one of York's partner organizations, on a wide variety of real life projects.
Get out of the classroom, and into the community
Research Projects
These collaborative projects allow you to address real business challenges, organizational goals, or areas of research interest. Students benefit from close contact, guidance and tutelage from professionals in their field of study. Opportunities are available in Marketing, Social Work, Economics, Public Policy, Equity Studies, Multicultural & Indigenous Studies, Sociology, and Communications.
Community Service
Through a wide range of activities including mentoring, advocacy, outreach and awareness, and assisting with events, community service gives you the opportunity to work directly with a diverse group of organizations. Our community partner organizations often also participate in the assessment of your learning, and provide you with direct feedback. These fulfilling opportunities are designed to help you grow personally and professionally.
Community Practicum Placements
Reflecting our commitment to experiential education and students' development of the competencies and skills that connect theory with the workplace and community engagement, our degree programs include opportunities for students to participate in community practicum.
More information is available at http://edu.yorku.ca/community-placements/
Recent Experiences
Faculty of Education's community practicum with Urban Squash Toronto gives York Teacher Candidates (TCs) an opportunity to study communities and their schools in order to develop a better understanding of the communities that students come from. TCs learn how to access community resources to support families, build relationships with community partners, and consider the assumptions and biases that have an impact on learning and the school experience.
Third year students from the Departments of Sociology and Human Rights & Equity Studies had the opportunity to work with a number of organizations including the "Help Fight Ebola" campaign. "Racism in Canada" SOCI/HREQ 3680 taught by Professor Peter Dawson, partnered with the campaign to create awareness about the Ebola disease, provide public education and promote sensitivity. Students visited schools across the GTA to educate high school students about the disease, and worked on petitions to the House of Commons to lift Canada's travel ban, which violated international health regulations. They also worked on a second petition on child protection as it relates to Ebola orphans' risk of becoming vulnerable to human trafficking.
Dance students in York University's Faculty of Fine Arts have received specialized training to lead weekly dance activity classes for more than 250 seniors at partner institutions across the GTA. The program, supported by the Government of Ontario's Healthy Communities Fund, focuses on the positive health effects that dance can have for older adults. It features carefully designed movement exercises that build strength, encourage flexibility and full range of motion, proper alignment and coordination, and cardiovascular conditioning.
From the Students