Riipen is a collaboration platform for experiential learning between post-secondary institutions, educators, industry partners and students. The platform allows all parties in your ecosystem to co-create, manage, assess and report on meaningful experiential learning opportunities efficiently and effectively.
For more information and to check out the platform, visit the Riipen website or sign up for one of the monthly webinars that Riipen is offering: https://learn.riipen.com/info-session/york-university
Read the Riipen One Pager to understand how Riipen can help you with integrating experiential education into your courses.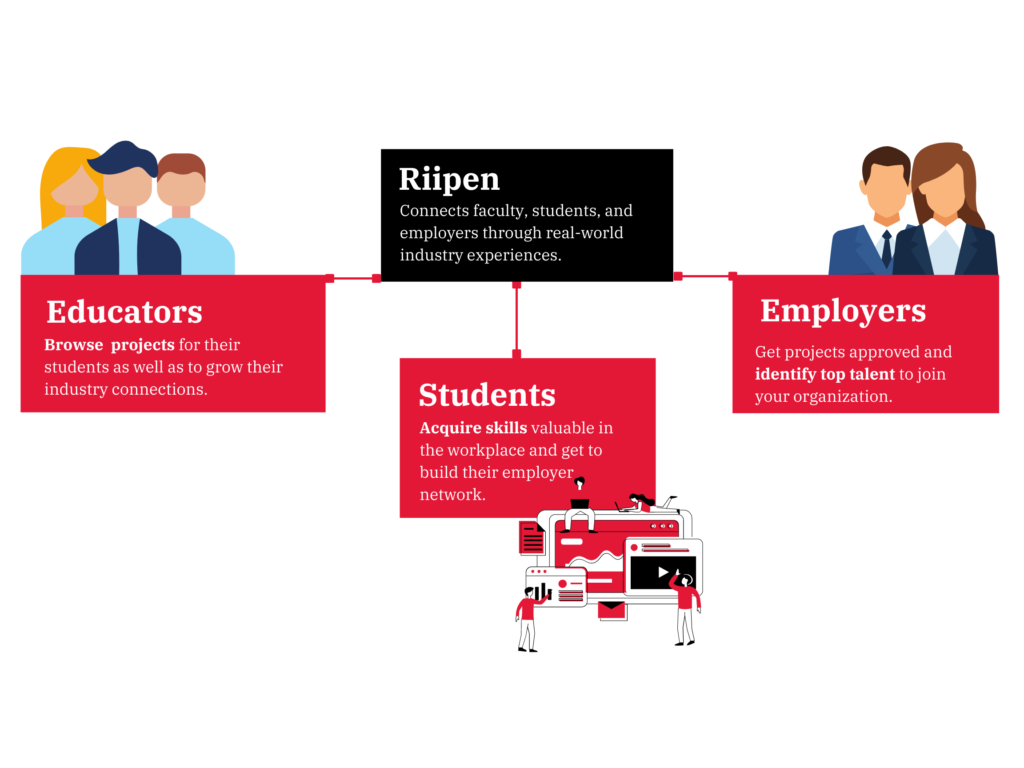 What is experiential project-based learning?
Experiential project-based learning is a teaching method that involves students designing, developing, and constructing hands-on solutions to a problem with a company or non-profit partner. Using project-based learning, students can build upon their creative capacity by working through real-world problems. The students typically work on these projects in small teams.