Registration for this course is now closed: If you need assistance to join the course please email: cifaldirector@yorku.ca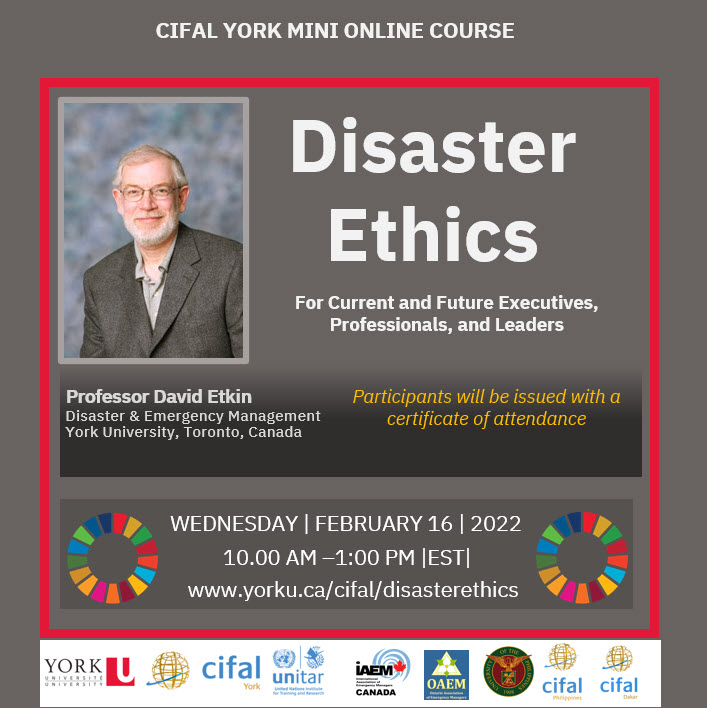 Course description
This short course will introduce Participants to the basic concepts of ethics and apply them within a disaster and emergency management context. It will begin with an overview of what is meant by the terms metaethics, normative ethics and descriptive ethics, and then distinguish between three ethical theories – utilitarian, deontological and virtue ethics. The characteristics of an ethical leader will be outlined. A framework for ethical decision making will be used in a case study to illustrate how ethical thinking leads to more robust disaster risk reduction strategies.
Course Textbook: Etkin, D. (2021). The Ethical Emergency Manager: Issues, Morality and Dilemmas, 2nd Edition. Available through Amazon in hardcopy or e-format.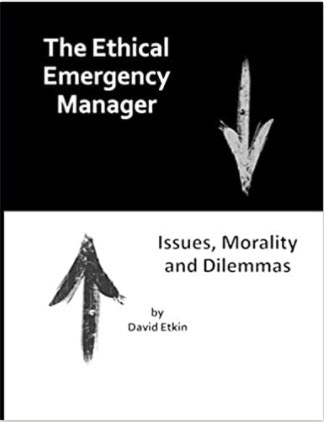 Learning objectives
Participants will be able to explain the difference between metaethics, normative ethics and descriptive ethics
Participants will be able to describe an ethical decision-making process.
Participants will be able to identify which ethical theory an argument is based upon - utilitarian, deontological or virtue ethics.
Participants will be able to list the characteristics of ethical leadership.
Course topics
Ethical theories & disasters
Ethical decision-making & disasters
Ethical leadership in disaster and emergencies
Case study
Who should attend?
This course is ideal for executives, professionals, and leaders who:
Have responsibilities related to emergency management or disaster risk reduction
Wish to learn more about ethics and morality
Have an interest in ethical leadership
Instructor
Professor David Etkin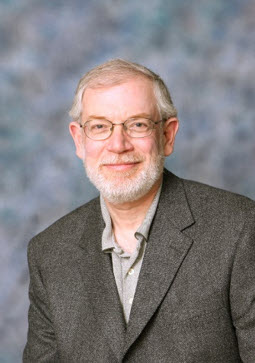 David Etkin is a Professor of Disaster and Emergency Management at York University. He has contributed to several national and international natural hazard projects including the 2nd U.S. national assessment of natural hazards, the IPCC, was Principal Investigator of the Canadian National Assessment of Natural Hazards and is Past President of the Canadian Risk and Hazards Network. His two main areas of research are disaster risk assessment and emergency management ethics. He has over 80 publications including a textbook on disaster theory, one on emergency management ethics, and 6 edited volumes.
Registration
To enroll in this course all interested individuals must register by filling in the registration form. A CIFAL Staff will be in touch once the registration has been approved.
Registration deadline