Post
Published on October 26, 2022
Join us for a November packed with insightful seminars, inspiring guests, and the launch of SWOT v2.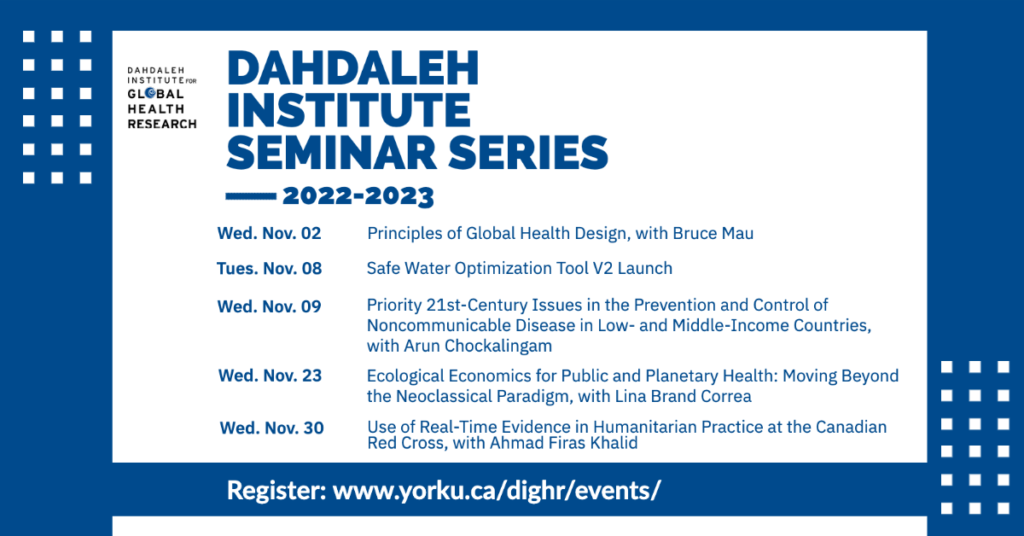 Start off the month with a public seminar by visionary designer and Dahdaleh Institute community fellow Bruce Mau. In the Nov. 2 opening seminar of this six-part series—Massive Action: Global Health Design—Mau will address caring as the fundamental operating system of design and explore the exponential capacity of design to take on the greatest challenges in human history, how we are already doing that, and why for some reason, we don't believe it is possible.   
---
You may also be interested in...