Faculty Fellow, Faculty of Liberal Arts & Professional Studies
Faculty Fellow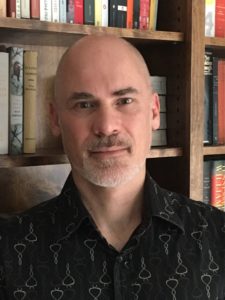 Eric Mykhalovskiy is professor of sociology at York University. His research, which is grounded in studies in the social organization of knowledge, engages critically with a range of public health issues, with recent work focused on the public health implications of HIV criminalization. Eric is a member of the editorial board of Critical Public Health, an associate editor of the Canadian Journal of Public Health, and a member of the Advisory Board of the Medicine and Society section of the Canadian Medical Association Journal. He has published in a variety of academic journals. In 2020, he co-edited Health Matters: Evidence, Critical Social Science, and Health Care in Canada, published by the University of Toronto Press. In 2014, he received the Dorothy E. Smith Scholar-Activist Award conferred by the Society for the Study of Social Problems. In 2015, he was awarded the inaugural York University Liberal Arts and Professional Studies Award for Distinction in Social Justice Research. In 2017, he received the Canadian Association for HIV Research/Canadian Foundation for AIDS Research Excellence in Research Award for the Social Sciences. In 2022, he was awarded the York University Faculty of Graduate Studies Teaching Award.
Research keywords:
Critical social science; public health; HIV; criminalization
You may also be interested in...