Global Health Simulation, Global Health Intern
Intern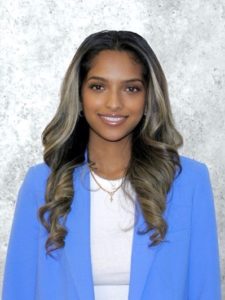 Megan George is a fourth-year undergraduate student pursuing a Biomedical Science degree. She is currently working with Dr. Ahmad Firas Khalid to support the production of the first Global Health Simulation in Canada. Through this opportunity, she hopes to use experiential simulation-based learning to increase students' ability to analyze increasingly complex global health challenges.
Megan is passionate about achieving health equity among all people and she strives to further her education to terminate global health disparities in low-resource settings around the world.
You may also be interested in...