Community Fellow, SeeChange Initiative
Community Scholar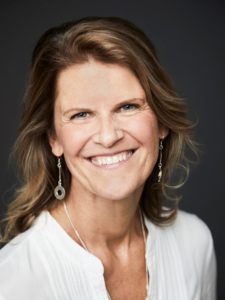 Rachel Kiddell-Monroe is a lawyer and activist specializing in humanitarian assistance, global health, governance, and bioethics. She is passionate about social justice and about finding ways to show humanity and solidarity for people and our planet. In 2018, Rachel founded SeeChange Initiative, a non-profit organization that works with a radical community-first approach to humanitarian health response. Projects include work with Inuit communities in the Canadian Arctic and Indigenous communities in Central America and West Africa.
This initiative builds on Rachel's long history of humanitarian work, which began in 1989 when she left her legal practice to work on Indigenous rights and East Timorese independence with grassroots organizations in Indonesia. From there, Rachel joined Médecins Sans Frontières and headed various emergency humanitarian missions in Djibouti, Rwanda (before, during, and after the genocide), and Democratic Republic of Congo. After becoming program director of MSF Canada, she was appointed regional humanitarian affairs advisor for Latin America based in Costa Rica. She also led the MSF Access to Medicines Campaign in Canada until 2007.
Rachel became the founding president of Universities Allied for Essential Medicines in 2007, and most recently she served as a director on MSF's International Board, its highest governance platform. In 2013, Rachel was invited to be a professor of practice at McGill University, where she lectures on international development, humanitarian action, and access to medicines. She completed her LLM in bioethics at McGill, and her thesis focused on a multi-centric approach to global governance for health. Rachel has (co)authored several peer-reviewed publications, most recently on access to medicines, humanitarian ethics, and the global refugee crisis.
You may also be interested in...