SAFE Antimicrobial Resistance Governance, Global Health Intern
Intern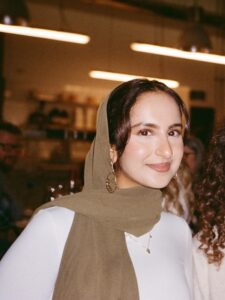 Uswa Shafaque is a fourth-year kinesiology and health science student who has recently joined the Global Strategy Lab as a SAFE Antimicrobial Resistance (AMR) Governance RAY Assistant. With a deep-rooted passion for healthcare and research, Uswa aspires to commence her Masters in September 2024, where she intends to explore the intersections of sociocultural implications and healthcare access on a global scale within the realm of academia.
Beyond her academic pursuits, Uswa actively engages in collaborative efforts such as the Age-Friendly University project with YURA and groundbreaking research into an adapted Bingocize program tailored for children with autism. Uswa's initial attraction to her current role was sparked by the Global Strategy Lab's innovative approach to tackling AMR.
Enthusiastic about the opportunity to work with this dynamic team, Uswa is excited to contribute to real-time policymaking changes that have a global impact.
You may also be interested in...