Post
Published on July 19, 2023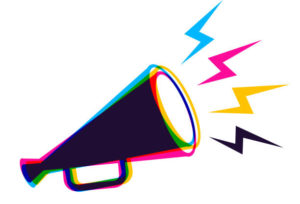 Job ID: 60000
Job Title: Perseverance Project Research Assistant
Application Deadline: Thursday, August 17, 2023 @ 11:59 p.m. ET
Applications are only accepted through the Career Centre. Go to the Career Centre portal and search for the posting with the Job ID listed above.
---
Hourly wage: $20 per hour
Hours per week: 12 hours per week
Start date: September 5, 2023
End date: December 15, 2023
---
Job description
The Perseverance Project was created to explore how reliable, timely, gender-disaggregated data and related analyses can influence the ways in which health care workers collect data and health planners allocate resources in post-disaster, low-resource settings. In partnership with in-country partners in Zanmi Lasante (Partners in Health), we are digitizing and analyzing clinical outcomes of mobile response teams responding to a 7.2 magnitude earthquake that struck southwestern Haiti on August 14th, 2021.
Under the supervision of Dr. Poirier, the Perserverance Project RAY student (12 hours per week) will:
Support the data cleaning and aggregation process to allow for timely analysis of clinical outcomes.
Assist the data analysis and interpretation process to produce recommendations on ways to improve health equity and gender-transformative clinical data reporting processes in Haiti.
Provide support to report writing, administrative duties, and communications activities related to the Perseverance Project.
Attend and actively participate in occasional Global Strategy Lab meetings and seminars.
Specific research activities the student(s) will be engaged in:
Coding of clinical outcomes
Developing clinical coding framework
Verifying computer-generated clinical coding
Searching for academic literature, and extracting and synthesizing information to support report development
Supporting the presentation of findings to internal and external audiences
Type of research experience the student(s) will receive:
Quantitative analysis
Data management
Critical thinking
Conducting literature review
Reference management
Creating knowledge translation/communication materials
Type of training and support that will be provided to the student(s) in carrying out these research activities:
Methodological training in data collection and analysis
Subject matter training on clinical outcomes in a low-income setting
Producing policy and program recommendations
Regular status meetings with your supervising faculty and staff
The Global Strategy Lab is committed to fostering an inclusive and equitable environment that celebrates people in all their diversity and encourages a variety of perspectives. We recognize that different experiences and viewpoints are a source of strength in collaboration, and the driving force behind innovative, creative, equity-minded, and globally oriented research.
Qualifications
Ability to read in French is required
Ability to write and speak in French is desirable
Current undergraduate York student (we encourage applicants from diverse programs of study)
Demonstrated interest in global health
Experience working with people from a variety of backgrounds/cultures
Excellent communication skills: professional email/phone correspondence
Excellent computer skills (word processing, email, database management, spreadsheets)
Demonstrates an eagerness to learn and take on initiative
Demonstrates organizational and time management skills
Ability and willingness to work both independently and as part of a team with researchers, students, and staff
Application materials
If you have any questions, please email Mathieu Poirier
You may also be interested in...